All killer, no filler.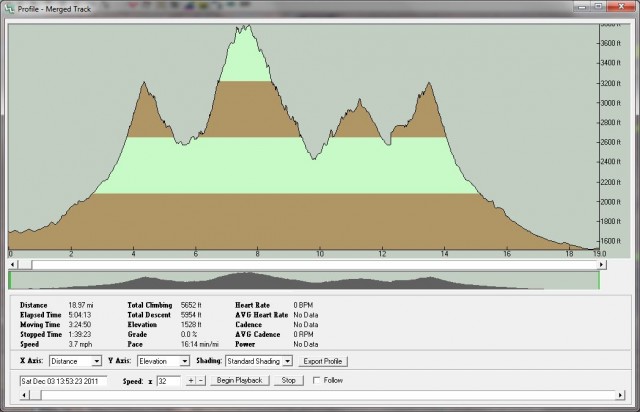 Up Bell from the Scottsdale side, down Bell and Windgate to East End, up East End to Tom's Thumb, down TT to Windgate, back up and over Windgate to Bell, down Bell to Parasdise. No nimby HOAs fencing off their connector roads, no dodging herds of hikers around Sunrise and Lost Dog, no horrible dirt road, no push up Sonoran Trail to give back 500 vf coming down a sidewalk.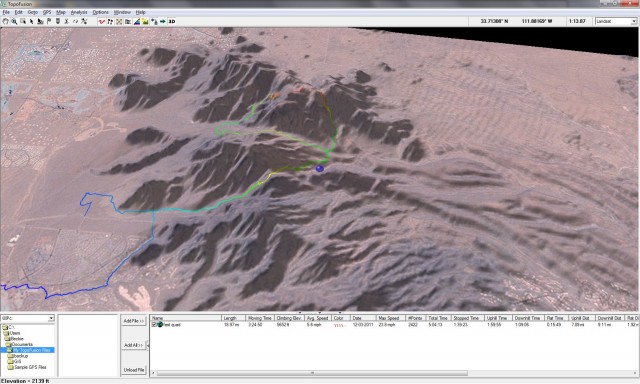 Nowhere as bad as one might think. There was 15 min of HAB near the top of Bell, and 25 HAB to get up East End. We relaxed and took pictures.
the fountain is still shooting in Fountain Hills

up East End let us study all the switchbacks for the next descent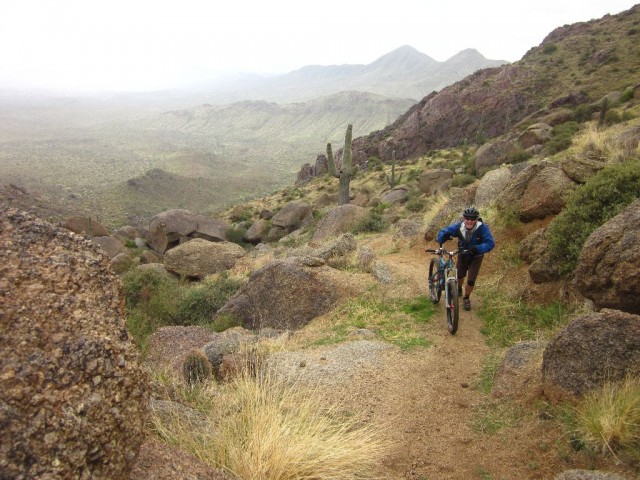 we hid from a snow flurry inside the oft-photographed boulders atop Tom's Thumb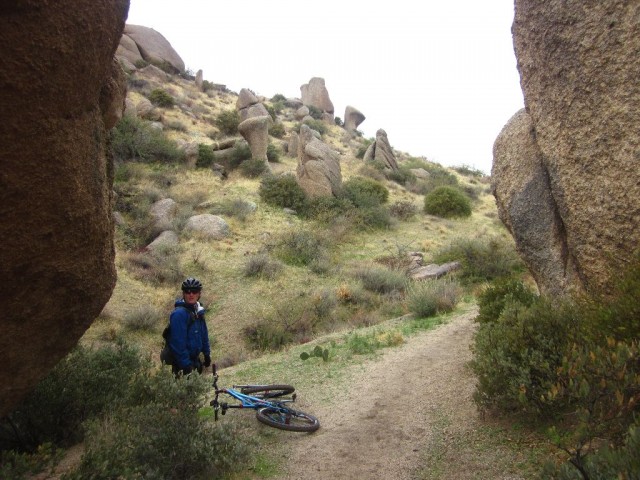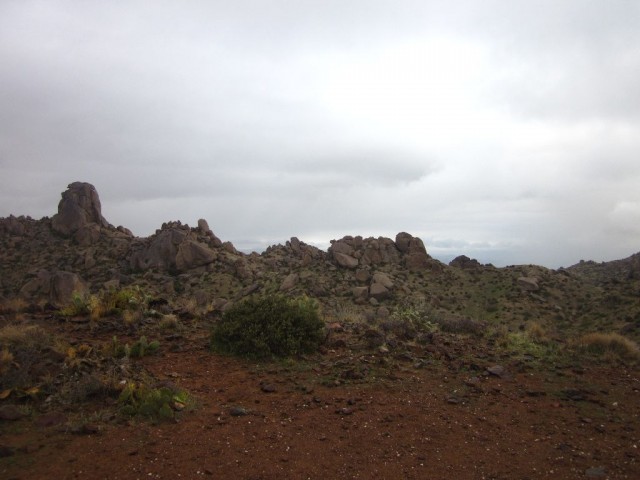 Maad caught in the act of blogging about his radness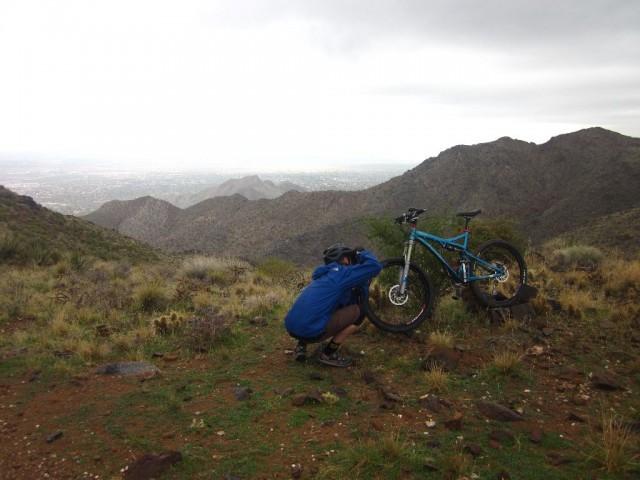 The rain made for hero-dirt, I dabbed once on the descent. Maad also nailed switchbacks better than any prior run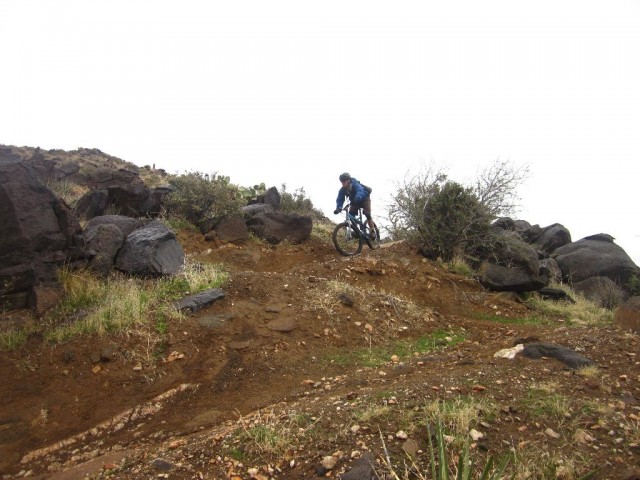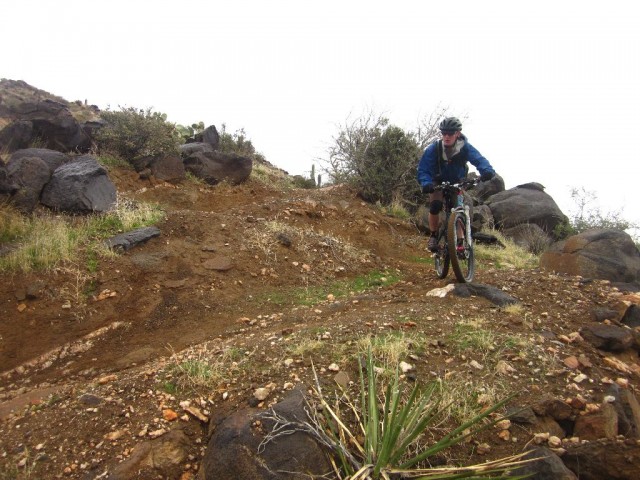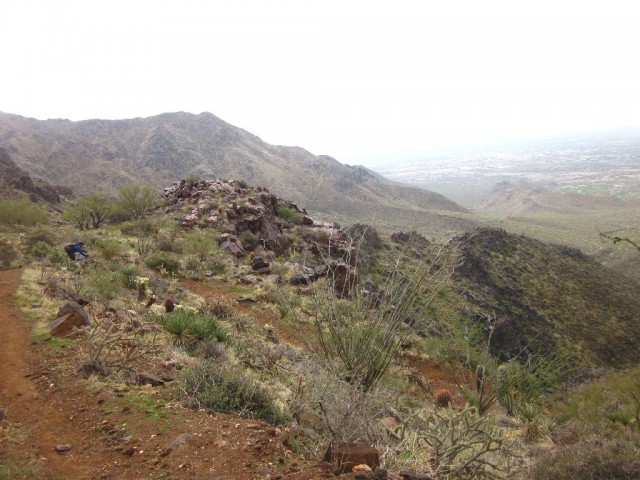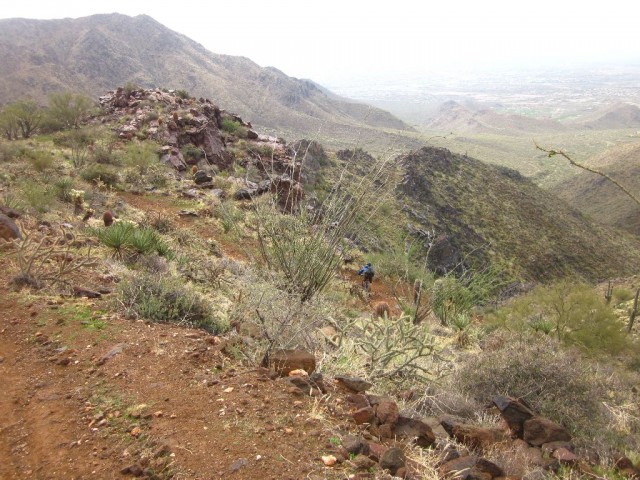 20 miles, 3.5 moving time, and my best time ever down Paradise Wash 7:53! Stats show almost 5500 vf.
More pics on James' site.