First Forward,1- 2009:  This post is huge and has been brewing for a year.  I am only publishing it so it will appear live and taunt me into finishing.  the pics took a long enough time as it was.  When its done, I'll move it to the head of the Q.
Second Forward, 4-2013: This post may be my cure for writers block, or nothing in the netflix queue. Or I could be sounding like a new years resolutioneer. 
Some posts spit almost unmodified from my brain to the blog.  Some start off with potential, then i realize its better to give up on them rather than polish a turd.  There is still that gem of an idea and it hurts to let it go, but if i learned anything from a couple years struggling to do stand-up, its way easier to generate many more good ideas and find ones that have legs rather than spin your cycles forcing one that doesn't.  Then there are some posts that are just plain big, and take a long long LONG time to put together.  Consider yourself forewarned, I have a lot of discs.
∞∞∞∞∞∞∞∞∞∞∞∞∞∞∞∞∞∞∞∞∞∞∞∞∞∞∞∞∞∞∞∞∞∞∞∞∞∞∞∞∞∞
The first disc I bought was a white Wham-0 80E stamped with the Garden State Brickface design of Princeton's Ultimate team. I think I paid $6 as a team member. It was a cool logo with the Thing from the Fantastic 4, a parody of an actual siding company that worked in the region. The disc cracked long ago due to the large stamp and soft plastic center of the Wham-Os, which very soon got phased out as the official Ultimate disc in favor of the far stabler Discraft Ultrastar. I did a web search for a picture, but only came up with an entry from UrbanDictionary.com: an ugly girl from New Jersey with a hot body but a hideous face.  Appropriate.
shirt pic
∞∞∞∞∞∞∞∞∞∞∞∞∞∞∞∞∞∞∞∞∞∞∞∞∞∞∞∞∞∞∞∞∞∞∞∞∞∞∞∞∞∞
Where to start?
Wilmington, NC was a frisbee factory of a small town, gobbling the best low-country athletes into their Fuck the World program. They were intimidating, fast, strong, and mean for many years, until I played on some teams with some of them. And played a year in Raleigh, NC. I had a terrible diet and a bad job waiting tables that made my feet and my depth sluggish, but i saw fitness and focus and improved so much in one year, everything would have been so different if i stayed there or moved anywhere but Tucson. In 1994 I picked up with a team of top-notch players to round out and off-season tournament roster. I got a lot of blocks, on the goalline. I got so much respect and validation i thought i could stop there and be satisfied.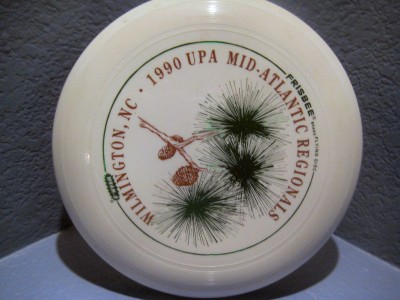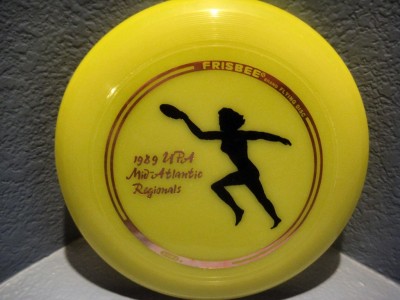 ∞∞∞∞∞∞∞∞∞∞∞∞∞∞∞∞∞∞∞∞∞∞∞∞∞∞∞∞∞∞∞∞∞∞∞∞∞∞∞∞∞∞
This was from the Callahan in 2003.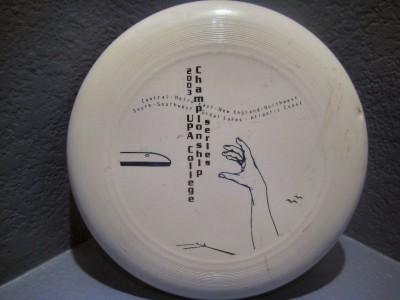 ∞∞∞∞∞∞∞∞∞∞∞∞∞∞∞∞∞∞∞∞∞∞∞∞∞∞∞∞∞∞∞∞∞∞∞∞∞∞∞∞∞∞
Mebbe 1998 in Tucson. Pickup Sunday afternoons at Himmel Park were awesome, ride my bike with Tsaina, do doubles after driving up to Phoenix in the mornings for practices with the better Phx teams I played on.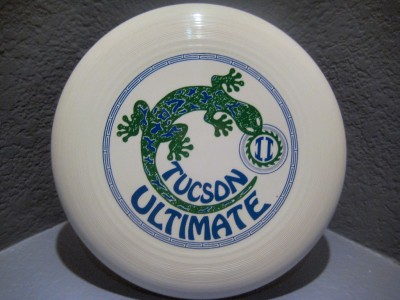 ∞∞∞∞∞∞∞∞∞∞∞∞∞∞∞∞∞∞∞∞∞∞∞∞∞∞∞∞∞∞∞∞∞∞∞∞∞∞∞∞∞∞
Washington, DC 1993 or 4. This was a club team that existed several years before i played there, but i liked their disc and a guy names Steve still sold them. He and I played on a really dysfunctional club team that practiced at the Anacostia Naval yards in the most fucked up corner of mainland America.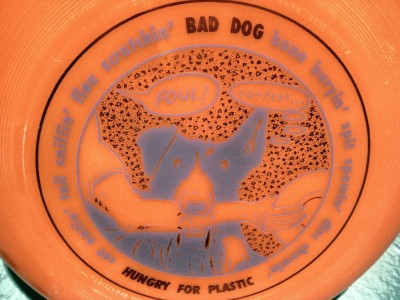 My first of many New Year's Fests, a massive earth-destroying political event annually in AZ ultimate. More teams and friendships were formed and destroyed by this annual winter tourney.  It used to attract half a dozen nationals-caliber teams and players looking for a winter escape.  Diablo Stadium getting sold to the California Angels pushed its slow decline to other winter events over the edge, but it was a good 20 years of popularity.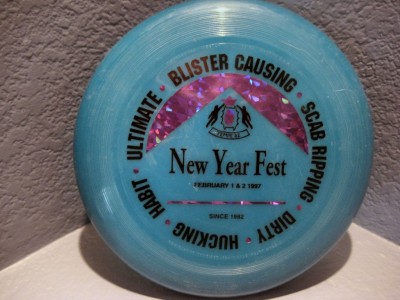 1991? from some girls from Carnegie Mellon, cause I liked black discs and their legs.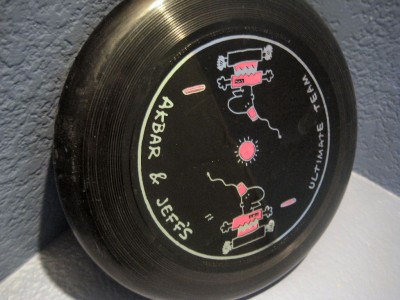 From one of several years of pretty-good Phx teams that usually made it to B pool finals or at least A quarters. This might also have been the year me and few guys picked up with (former)(perennial) winner of all-stars from Seattle. I completely caved in the moment, in awe of playing with National Champions. Among my most forgettable and memorable ultimate moments; at least it never happened again.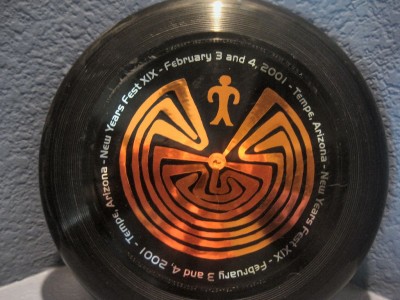 College Nationals 1990! I was a project player on a very good team, played 10 points over 5 games and was a non-factor.  I had a lot of fun, and I realized some of my imperfections and some of the expectations for being a top player. Not enough, as most of the team's leaders graduated. I've wondered how much difference another year coming up in a strong program would have made versus acquiring knowledge nomadically out in the big cruel world of club play.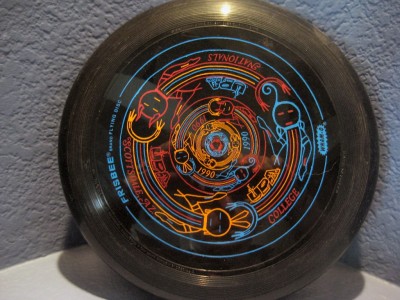 Visiting Princeton, the day before a tournament the year after graduation. It might have been Turkey Swamp, NJ – a local park I played 1-2 tournies a year from 1988 til I left the East Coast in 1996. With mostly non-rolling fields, flocks of turkey leaving black markles all over the fields, and the strictest no-alcohol laws ever.
Princeton played Lehigh it seemed like 10x a year, 2 hrs away put us at most of the same tournaments. I've been to the campus maybe 4 times. Its in the hills outside Philadelphia, the fields were very green and very soft. Sometimes the fields 2nd-tier sports like Ulimtate were played on were not well-maintained, and they were deep and slow and pillowy powder days.  Many long rainy days with persistent gusty winds, many dank tedious walks across campus. I can't believe I ever lived like that, loved this sport, with so little sunshine.  It was just before the omnipresent affordability of thermal wear and dry lite and goretex, my wet clothes and cleats must have been awful. I don't remember well, which more likely means I too was disgusting and did not remember, rather my them actually being fresh like daisies. In 1992, one of my first 'big' purchases – as an actual adult with a job in the world – was a purple goretex jacket, the still enjoys its days as a Vecino in Rocky Point.
My first tournament ever was a drizzly fall day. 3-4 cars of us drove up early that morning, and I was awestruck by the crisp passes and catches the seniors displayed. Remembering it now, clearly – Matt, Hugh and Randy seemed to be running a drill. Like a drill they gained little yardage or imposed their will,  like 20 years later I expect to see of expert players.  The predatory rhythm of catch, lean, fake, take wide open space to throw a strike .
There was a guy on Lehigh named Little Pete, who was good before I was and I did not cover. Lehigh had a guy named Squiggy when I was a junior and senior, and I would match up and usually take care of him. Squiggy and I played on the Letterman in DC.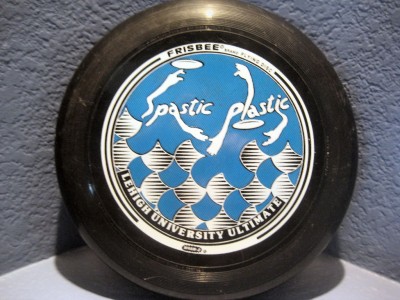 I picked up with a team of mostly-Seattle top-flight players. I was ok being a role player at #15 on the roster. I
Daweena in 2001 when i picked up with Sockeye and won it; I had not loosened up the knee and back enough, and first point I doinked a goal over my head in the endzone then proceeded to throw two turnovers…all in my first point, with a bunch of guys who had played in multiple Finals at Nationals
I did it at Centex in 99, I did it when I picked up with the Miami Refugees at a tournament in Tampa earlier that year. I played very very well for a few years, even around a knee surgery.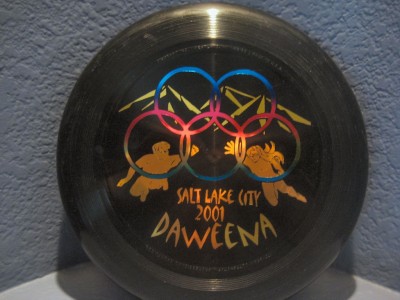 A gift from a michigan native, before my senior year. I think it was teammate Ted Ernst, good guy that i would love to catch-up with.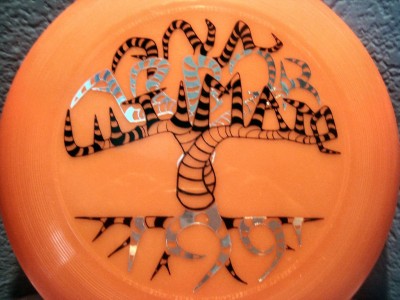 My league team finished runner-up in Tucson in 98 or 9. I captained the team, and we let the finals slip away. I have a VHS of the game, and I throw 6 goals and catch 1. I know that if I watch that tape again I will still want to have a few minutes of leadership back, event though I personally had a monster night.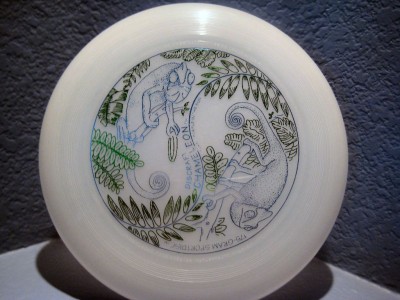 Bought at Ivies one year, maybe 1989. That fall some of us went up early to Yale to party. Rain blocked traffic the whole drive up through NYC, made wandering through the campus boringly familiar, and led partygoers universally to be in a shitty mood. Mark got us all physically thrown out of a party, proclaiming the punch was making him more sober. He majored in philosophy, and his coolness and friendship was one of the draws to that major. I bicker Tiger Inn my sophmore year and was drunker than i've still evern been for a week straight. Mark broke the news to me the morning after the votes.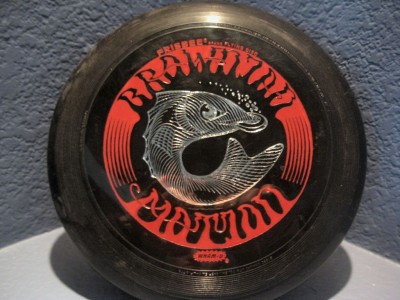 it was another one of those career-defining Phoenix caving moments. Or maybe you always rmeember your great losses more. survery of athletes?
somehow this came to me cause i was the team captain for the UPA Fall Series.  It was for a team named Capitol Punishment, maybe, in 1993, i think.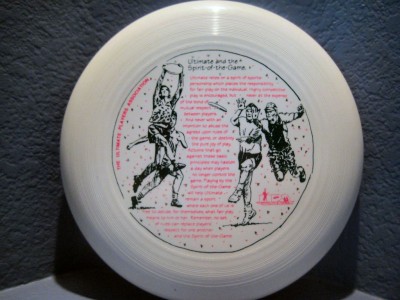 my good friend Alex designed this. It was ahead of its time for mash-up design, as were the programs he was so proud to have used for it. He has been in Silicon Valley for many years.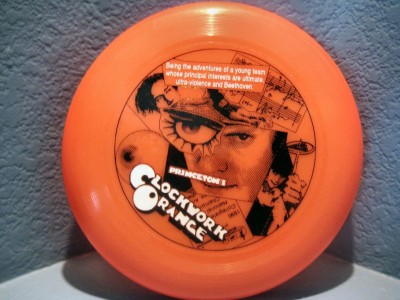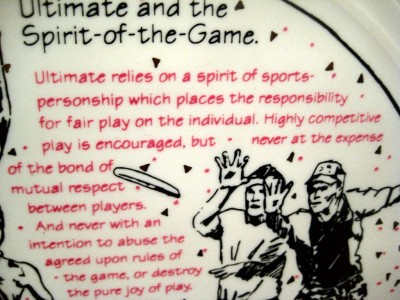 Vassar was about 3 hours north of Princeton. I drove up early that morning, we went 4-0, I had a cornerstone-for-me-at-the-time throw to win the game against Suny Binghamton. I hopped in my car as soon as our day was done and drove home, cleaned up, and did a show not far from school. I was collecting discs and spending money like a fool with my burgeoning standup career.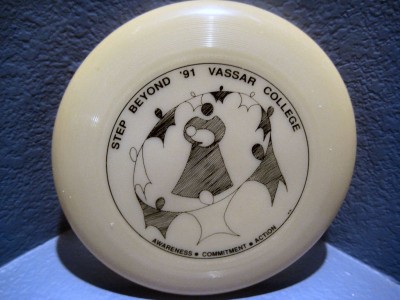 bought this one from the team I beat with that throw.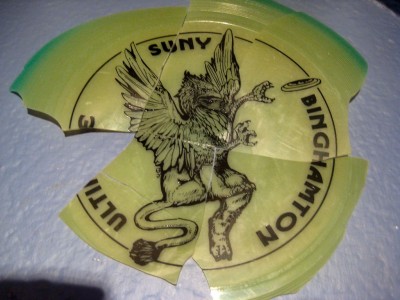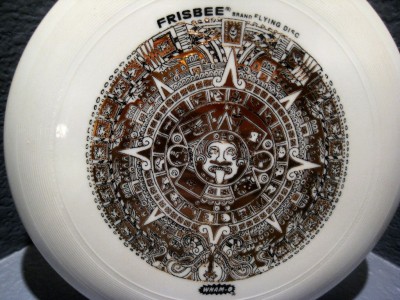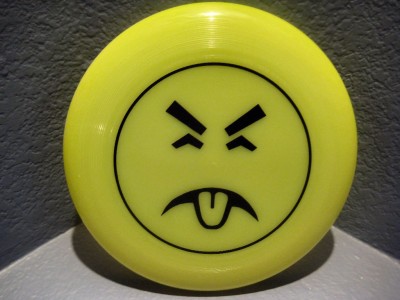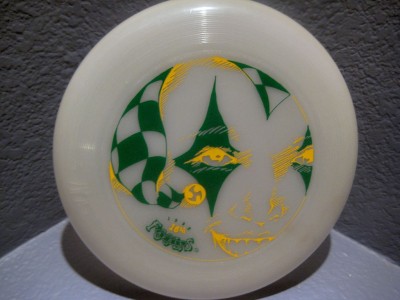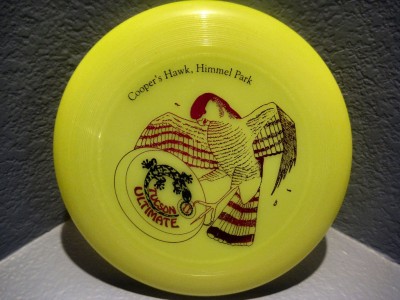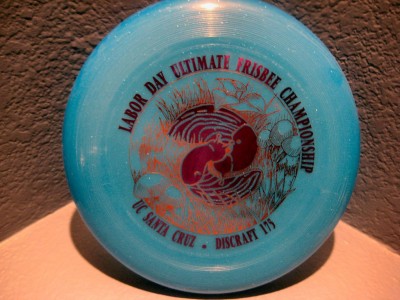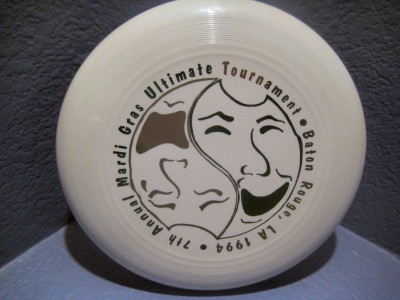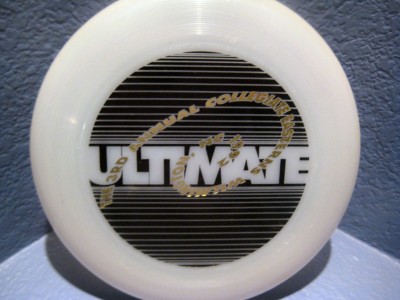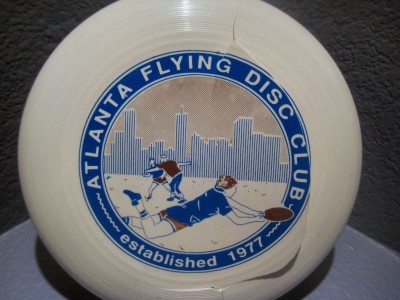 eeeeeee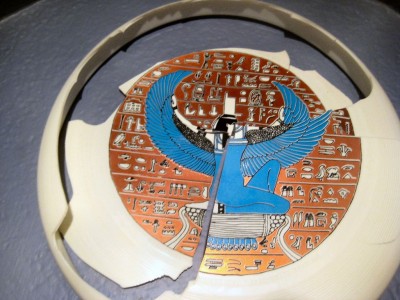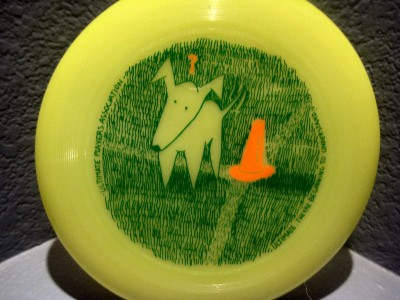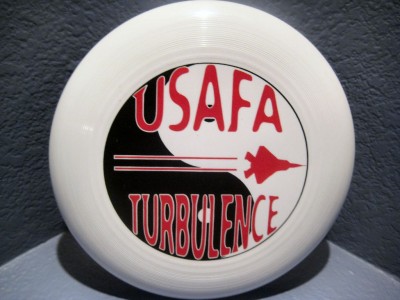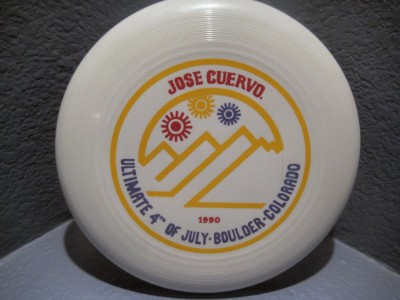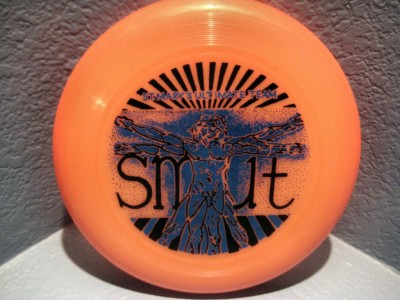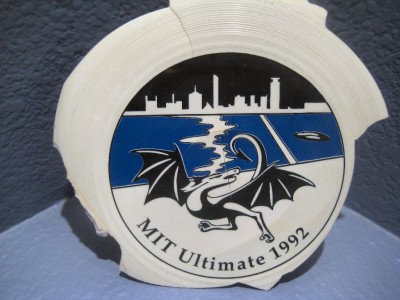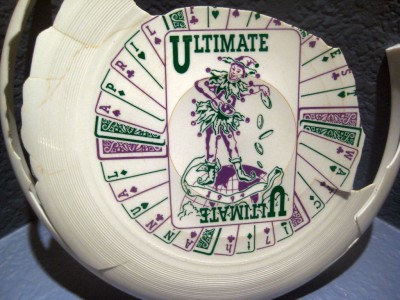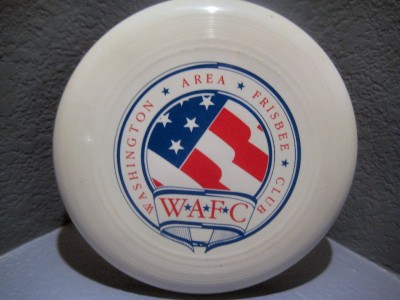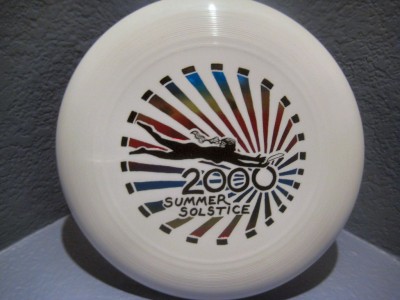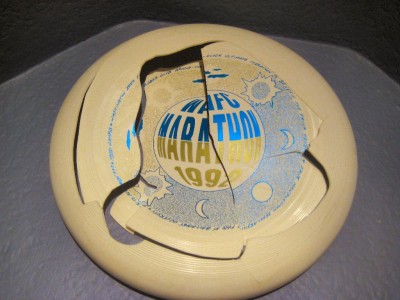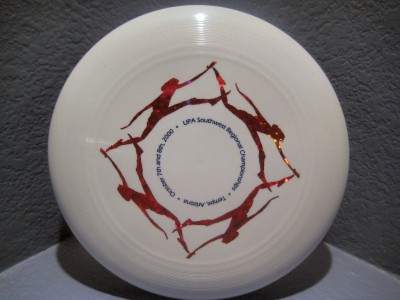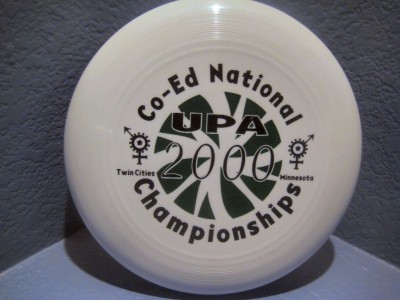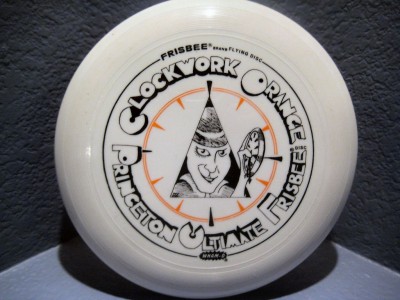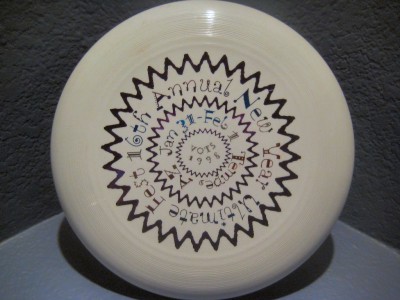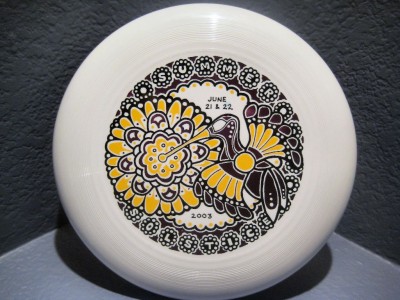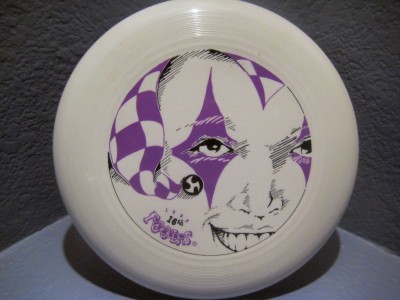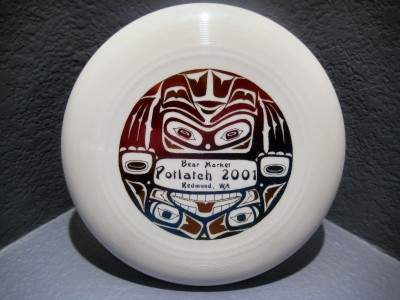 It is still crystal clear to me that I bought this from a short jewish girl with big tits, on a rainy day in the Mid-Atlantic. Most of the Venus girls were, most of the U Penn Void guys were short jewish guys.  Disciplined, competitive, they had neon orange road-workers suits that seemed perfect for the conditions. I remember 3 guys from those teams.  Chris and I played and co-captained a club team in 1994 in DC.  I saw him next again in 2000 at Coed NAtionals in Minneapolis. He was still : Adam, who was a good natured stoner that i bonded with in 1991 during Philly summer league, dreadlocks flipping when he said 'man, you run like a dog'.  My team, the Blue Chunks, won league that year. I had won a hat tournament that summer.