I think each run is the best one ever, but this one really was! A riddle within a riddle, using riddles as cues, lessons of context and grammatical structure G is learning in school. I thought about this course for almost a week, and rode it 6 times. It took 4 hrs to setup 2.25 miles, i had to be spot-on with the cues and the clues.
Its very hard to be Product, Dev, and QA all at once with no beta and a full production rollout. But i managed to pull it off a fuck lot better than Obamacare, they should hire me for $500/hr. I should have been a game designer!!
The riddle within: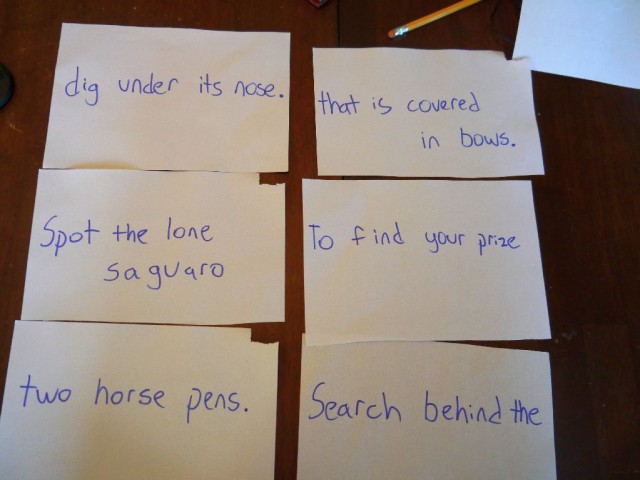 Search behind the two horse pens.
Spot the lone saguaro that is covered in bows.
To find your prize dig under its nose.
Remember how in Doom each level would begin suddenly as the door opened in front of you?
first cup, first clue inside it: "GO!"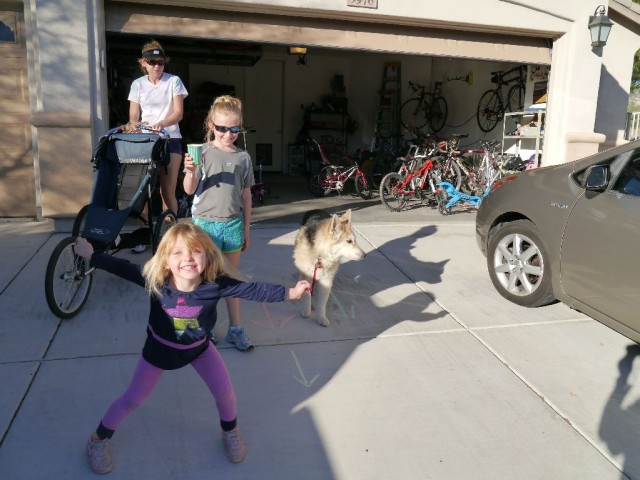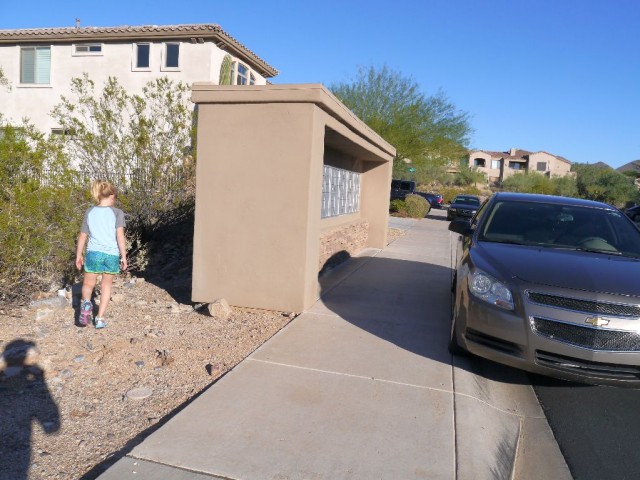 To establish the visual cues, and just to mess with them, I ran them in a 100 yard circle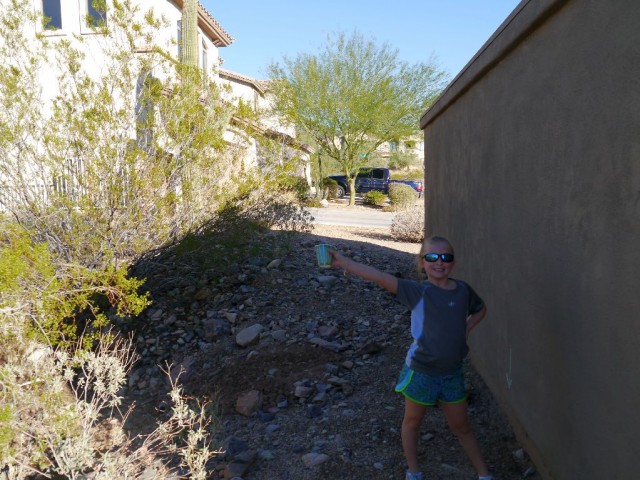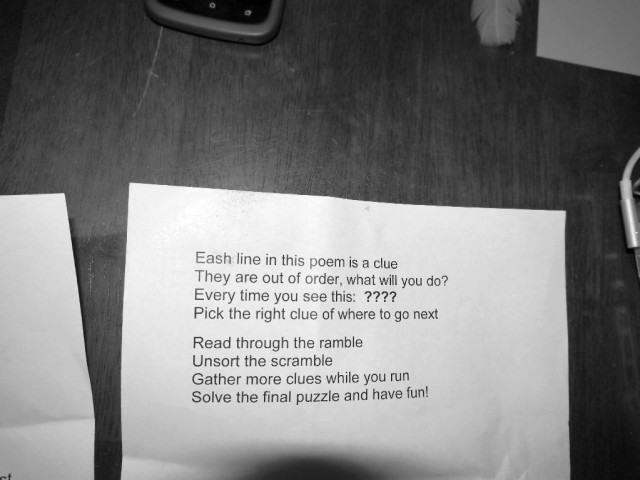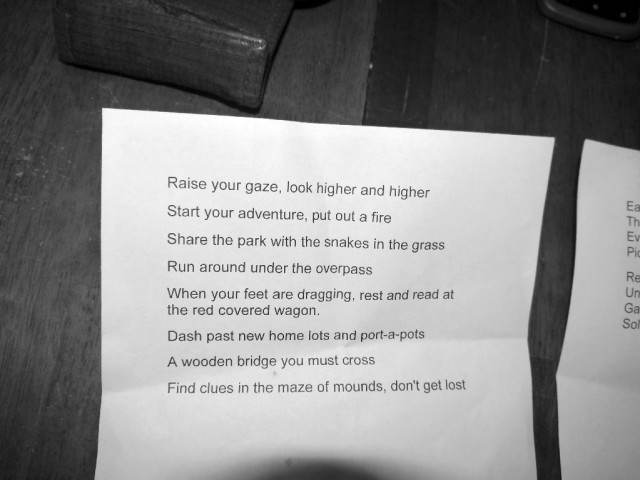 Beckie: why is the Acria in the street?
Me: Cause i'm a genius. 
nobody noticed how the first clue in the main riddle was 5 feet from where they started. note also how the truck peeks into the sidewalk so as to prevent easy access, but this anomaly goes unnoticed when you are reading a clue on the driveway! Evil geniuses are so unappreciated…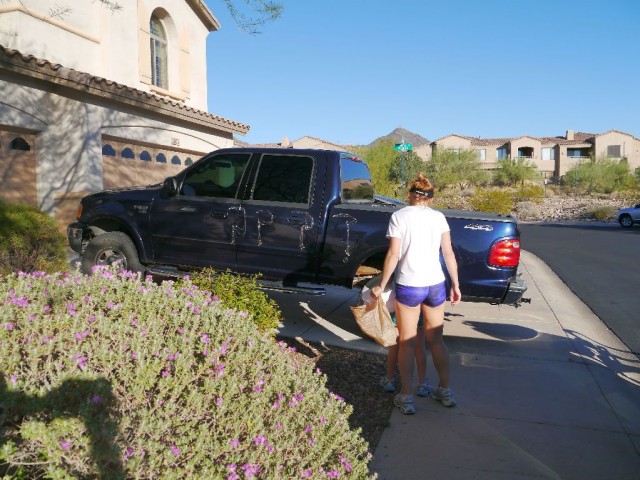 Behind the fire station.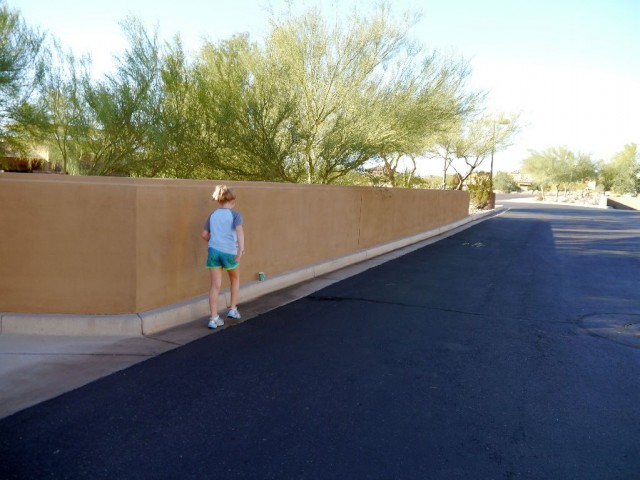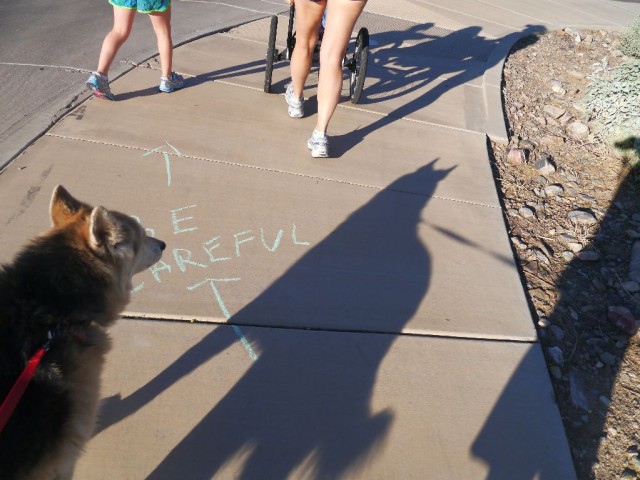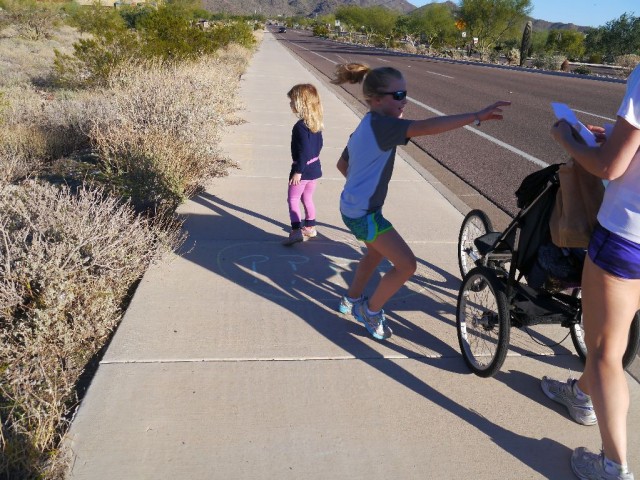 right about here Evil Genius encountered his first usability bug. I thought the new home sites that were 100 yards to the left would be unmistakeable. tinyRunner thought she was looking for a lone saguaro. Like any good developer, I assure you this is a 2-line fix and blame the QA dept.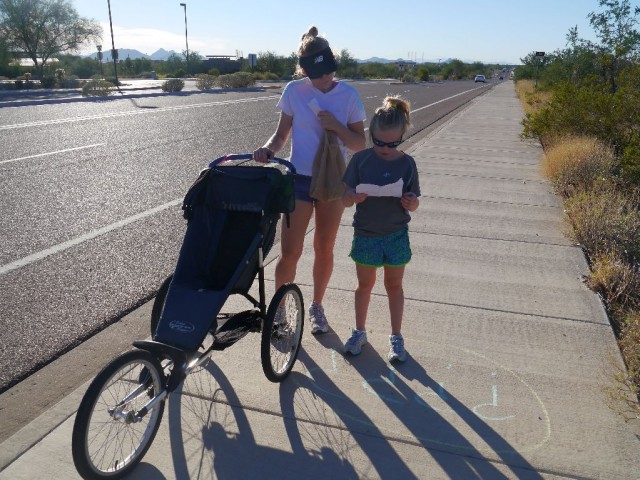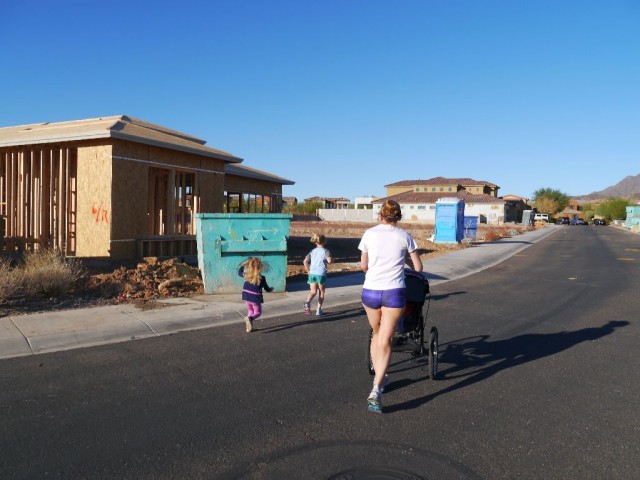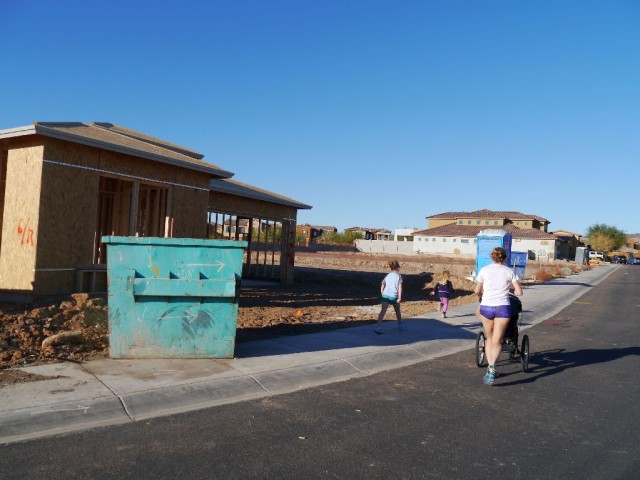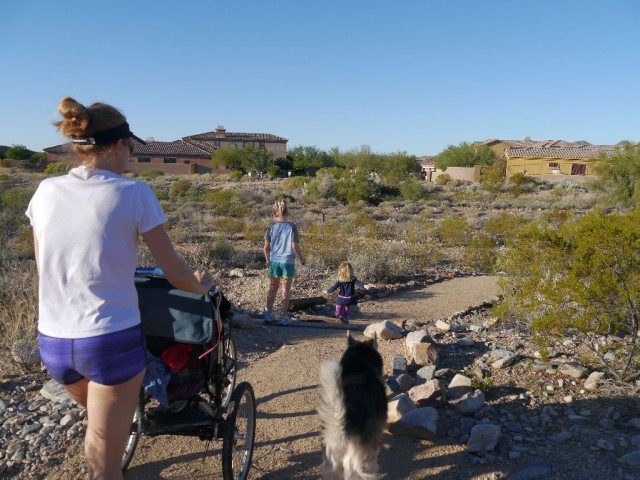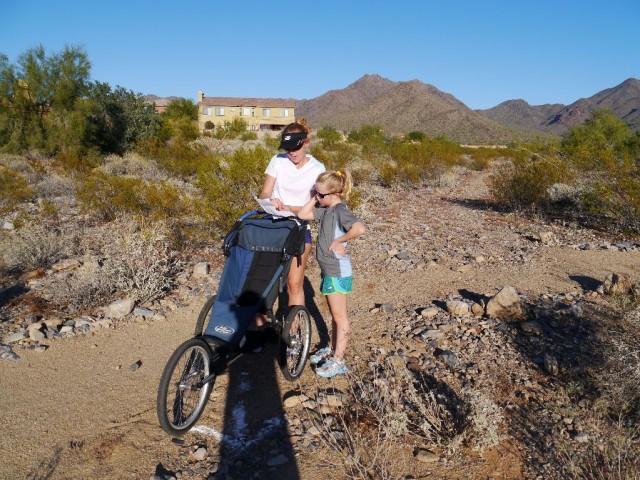 Jealousy gave Genevieve the shove she needed out of her funk over the riddle. Evil Genius upgraded the severity of his usability bug. Like any good developer, I blame the user. Beckie and G were never gamers, they don't notice everything. Making things clearer is like, seriously, a 2 line fix.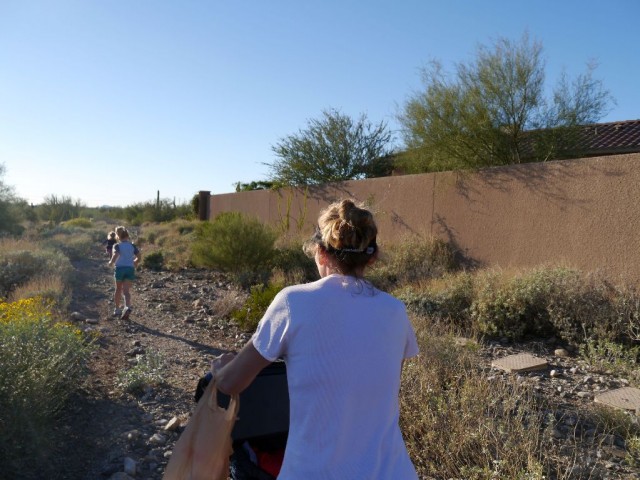 low-to-the-ground and unburdened by plot development gave Alana much success finding cues

both of them pulled the wooden bridge clue out of their collective riding-log asses. Though I did take Alana there 4 days before, just to help out.