Our stay in La Fortuna was all about the Arenal Volcano.  After a morning playing in the pools and chasing butterflies we walked a few miles straight uphill from the Resort. We saw only  a few people, who were either surprised or concerned. M'eh. I carry water, powerbars, tp and sunscreen everywhere, and i speak passable espanol. All were put to good use.
someone's DH trail, some tabletops and a gap jump were spotted on the way up the flanks of the mountain. dark sticky dirt, no rocks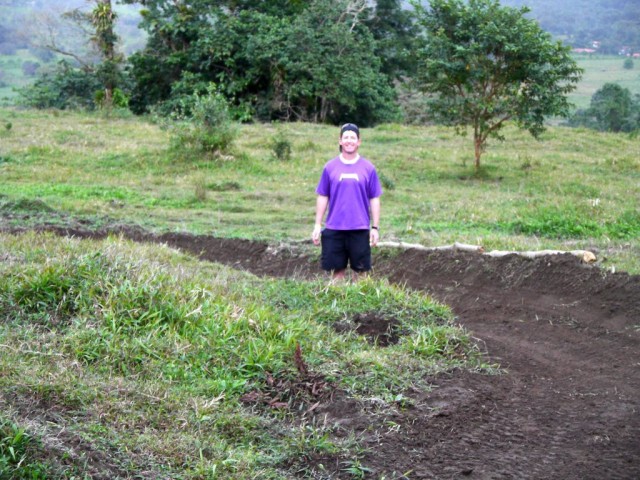 top!!  G is becoming a hard little girl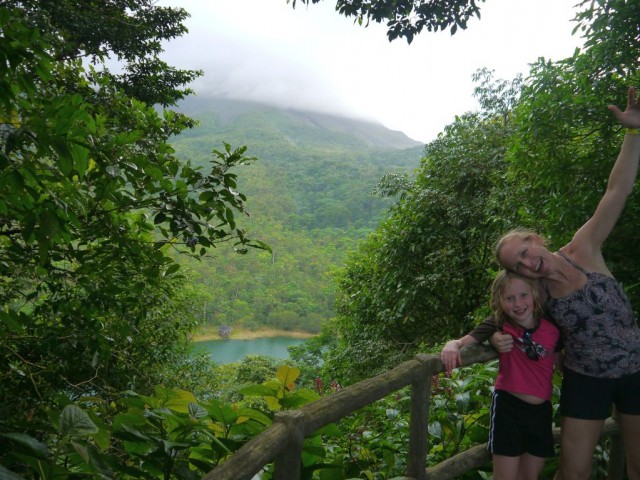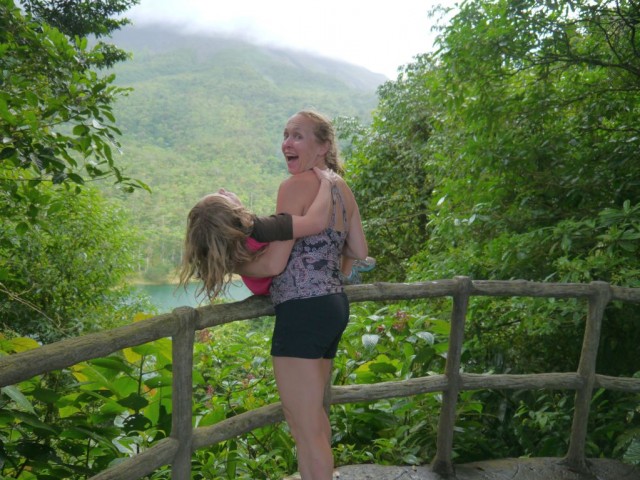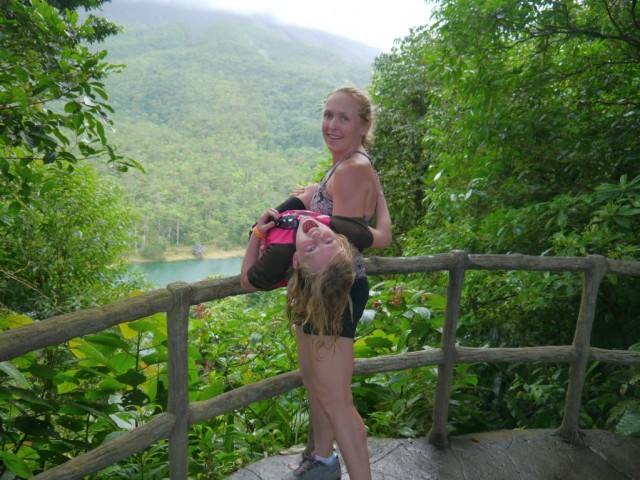 the hut along the lake held some different monsters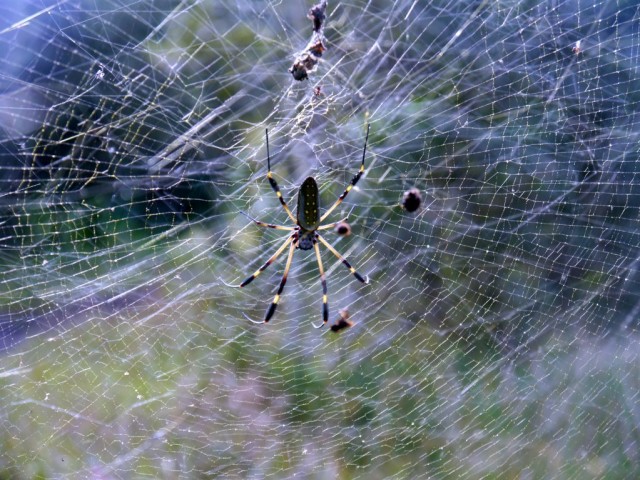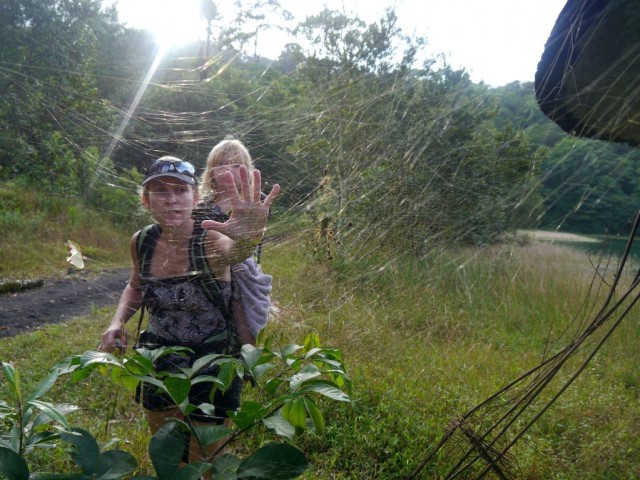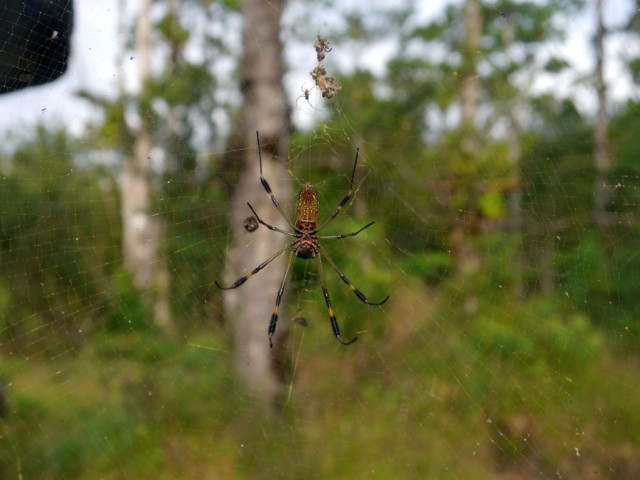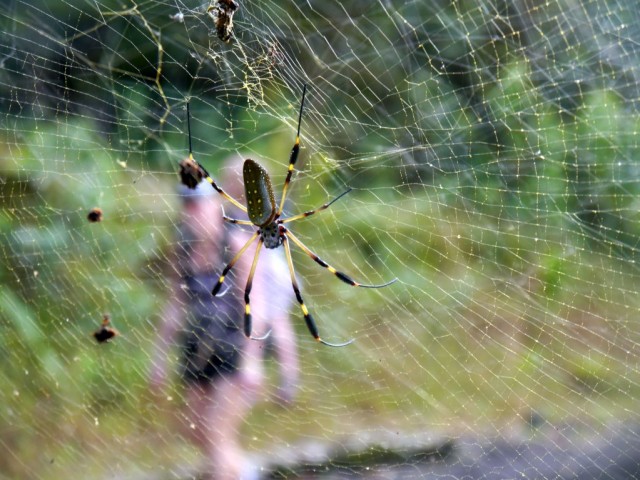 We met the trail builders on the way back down, shuttling up with an atv and tow ropes. They had a connection that allowed them to build and ride on the Resort property, the trail went almost down to our room, not exactly hidden but hard to see if you weren't looking. Yo quiero sus bicicletas. The secret MTBr handshake took over from there. voy a Moab, diez veces.  An SLR, a dropbox account and a little blonde girl wearing an mtb jersey go even further towards not being treated like tourons. ¡pura vida! Thanks guys for letting us walk down your trail.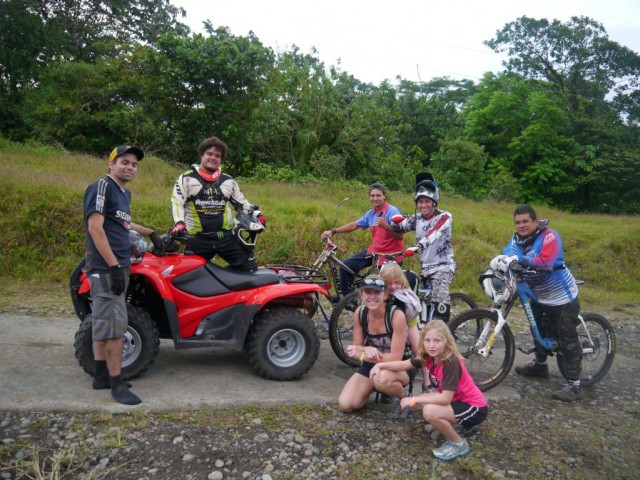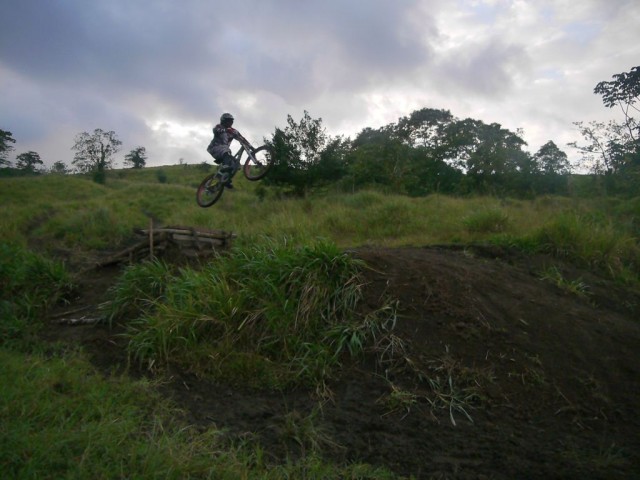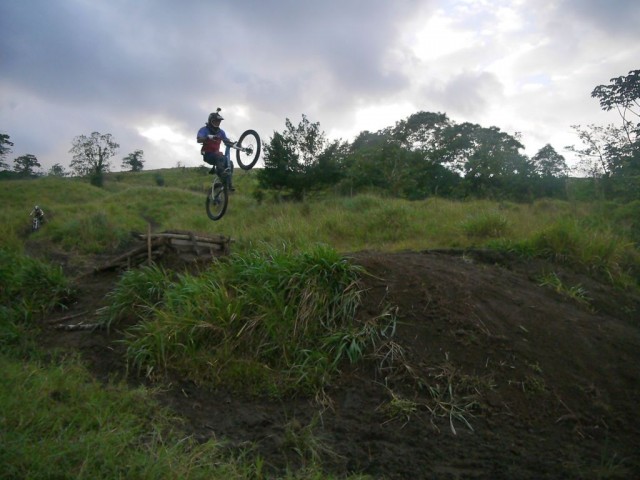 next day we went to the National Park for hiking and animal-watching, very low-key and uncrowded, lots to see if you looked carefully through all the textures and layers of green.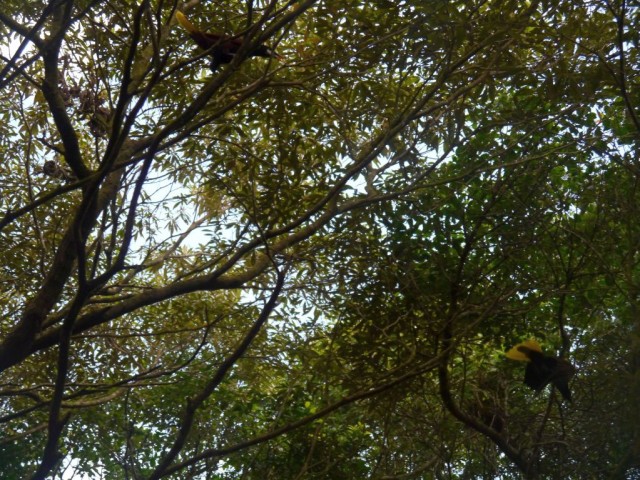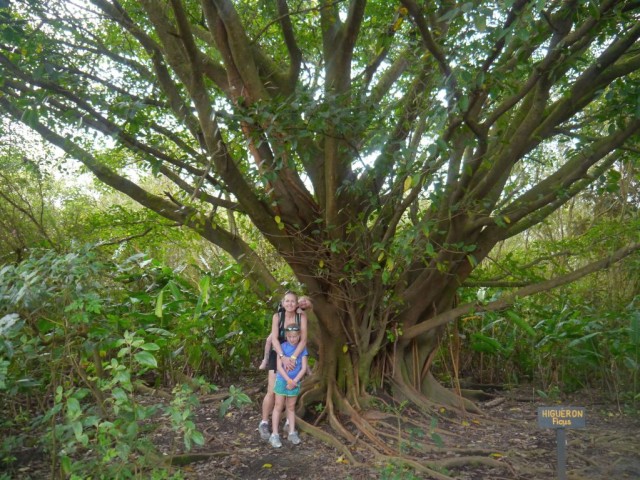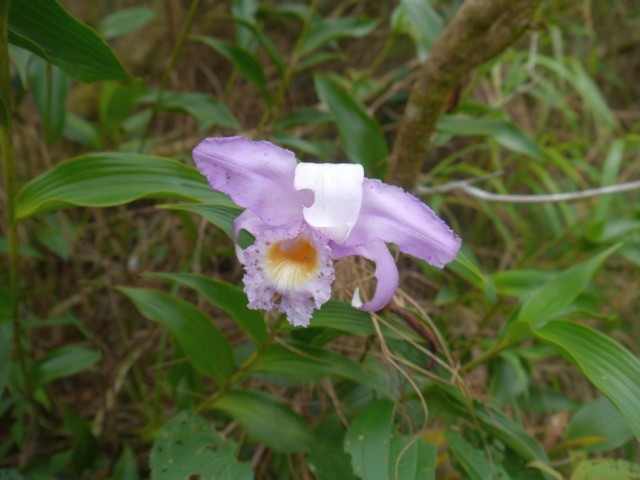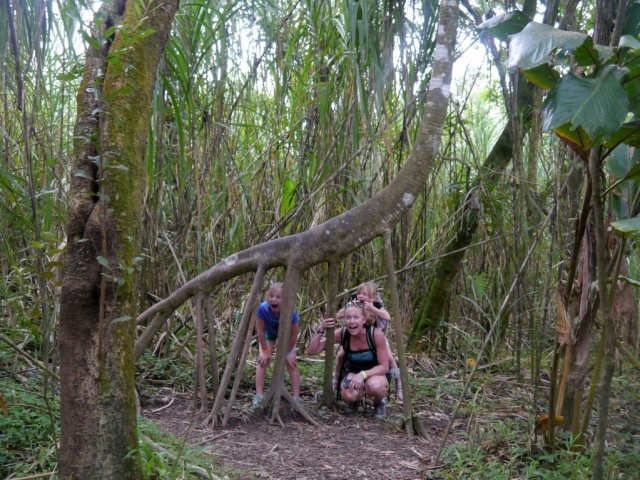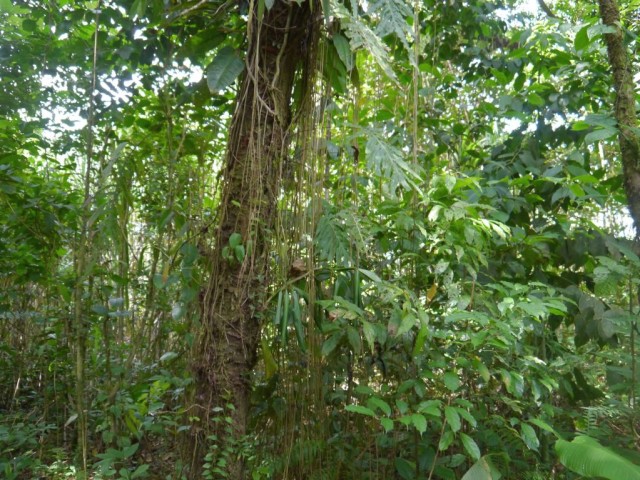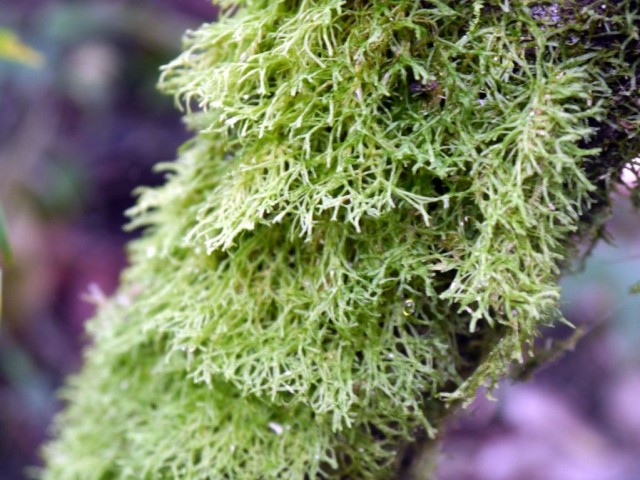 i stood under this tree and watched green parakeets whip by, and back again. Glances were lucky moments, amidst the constant buzzing i pictured far more birds than the few i actually spotted. Look closely and you can find it in the pic below.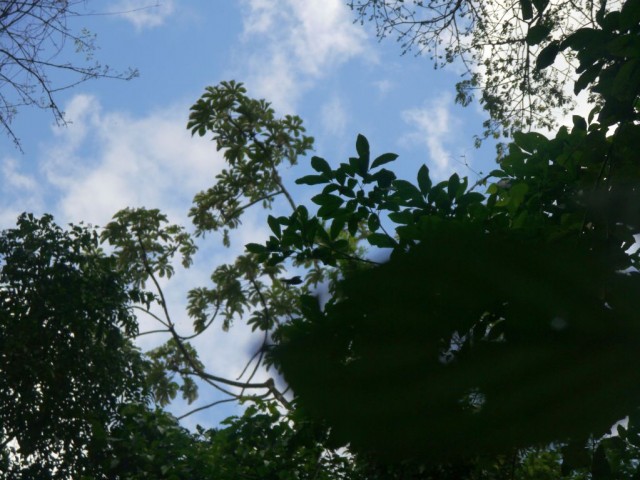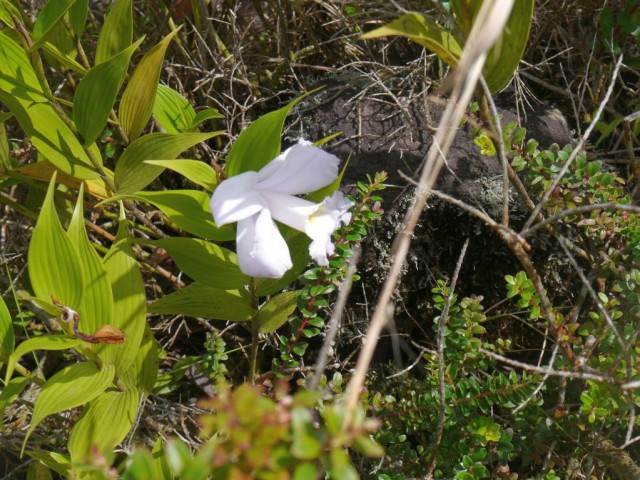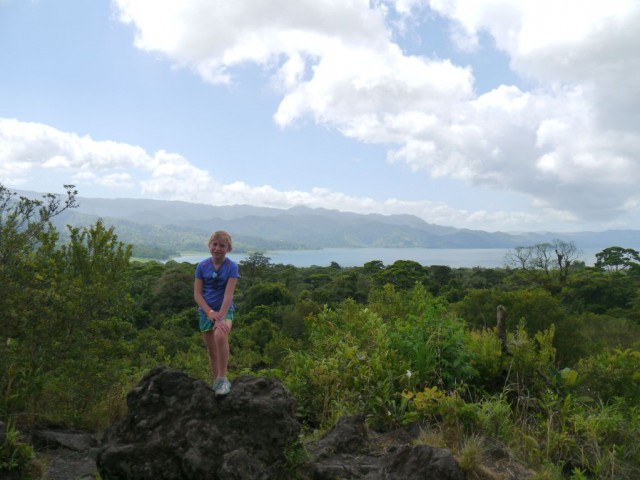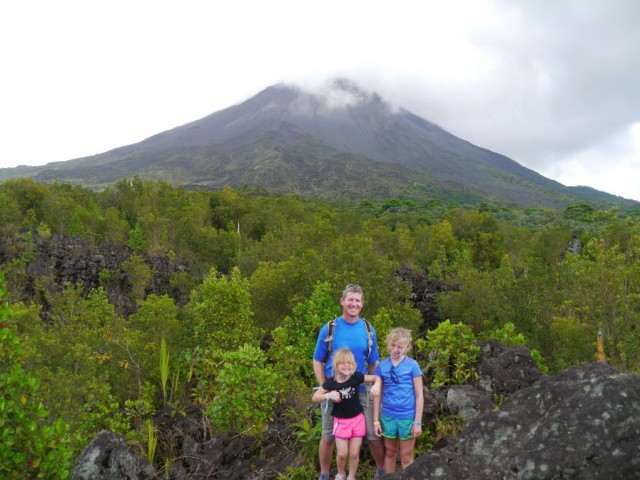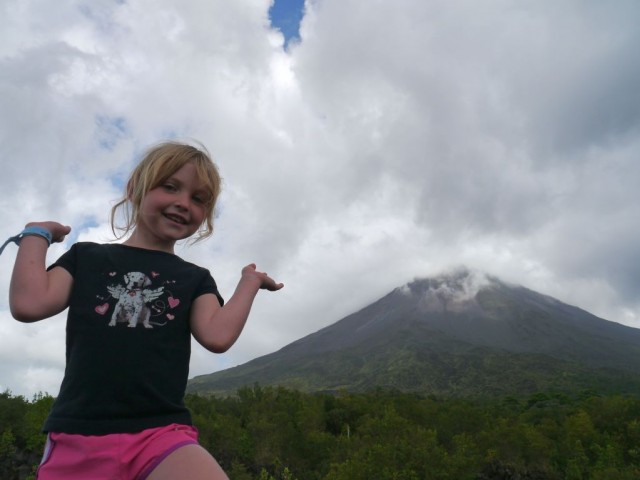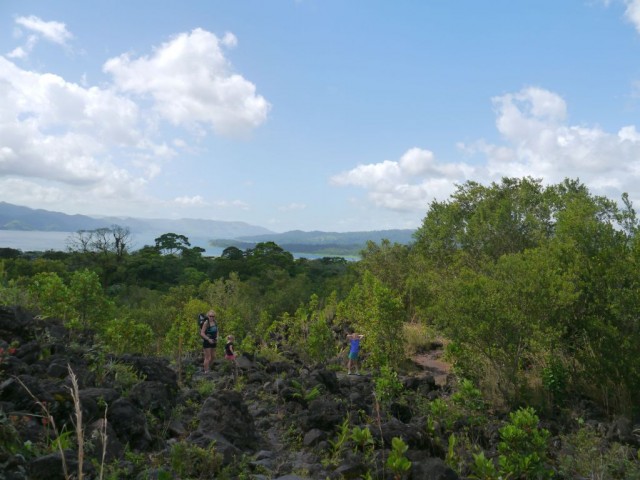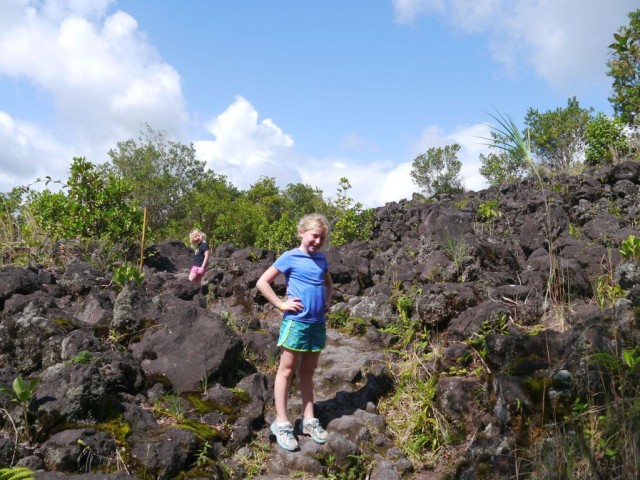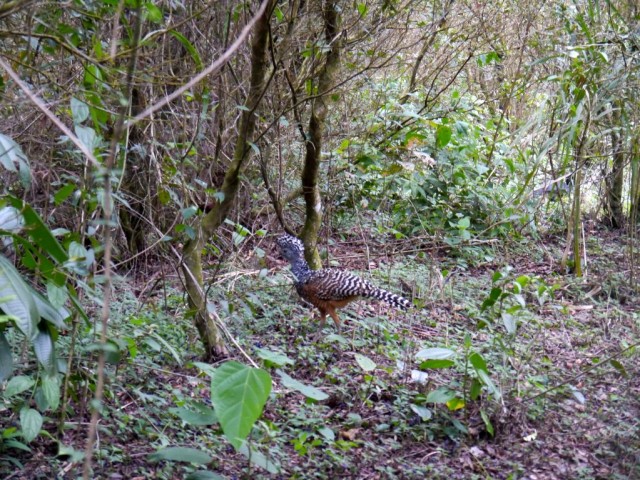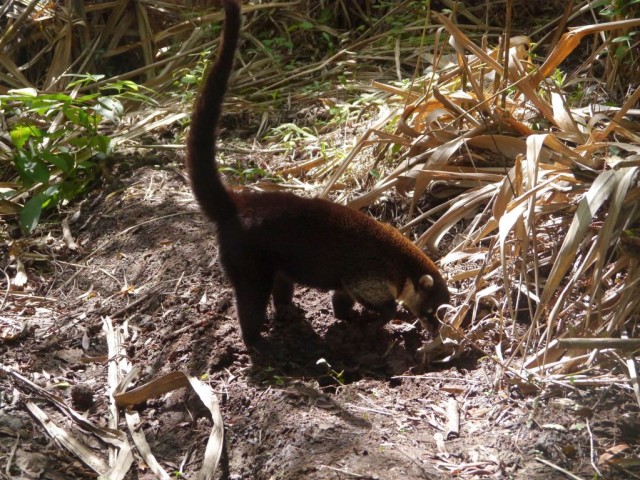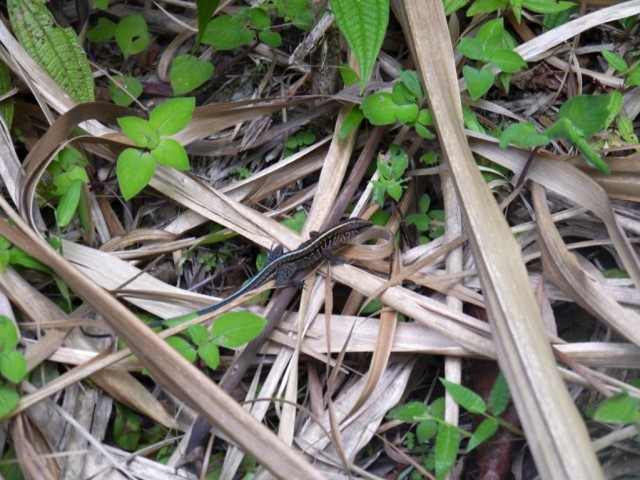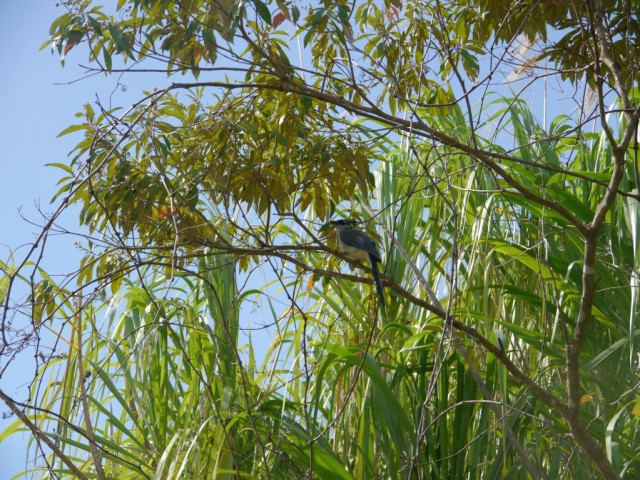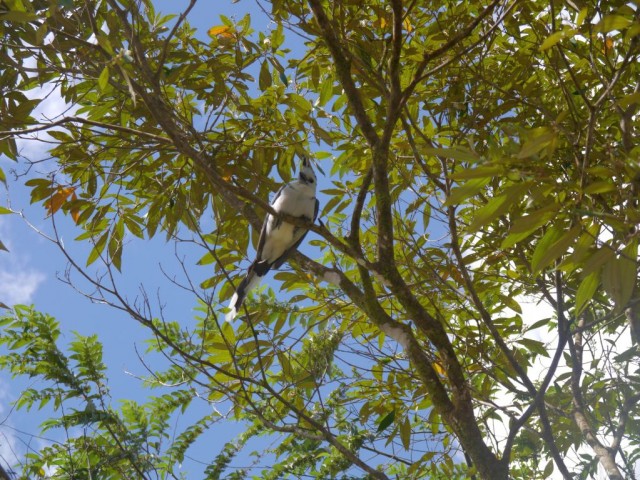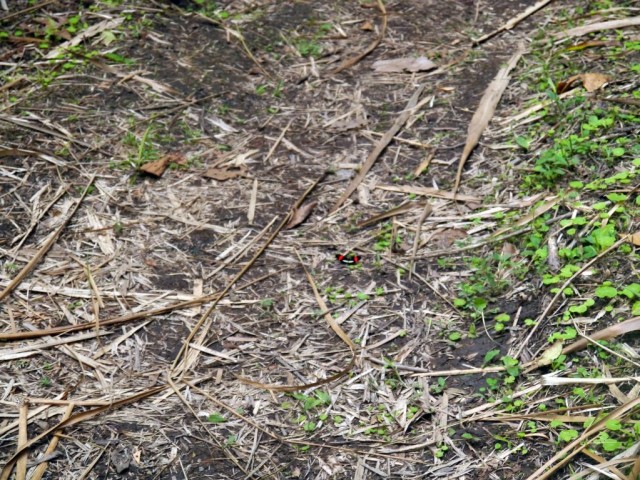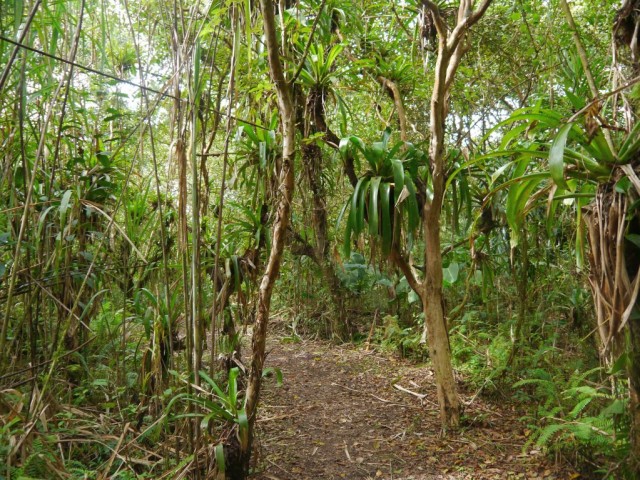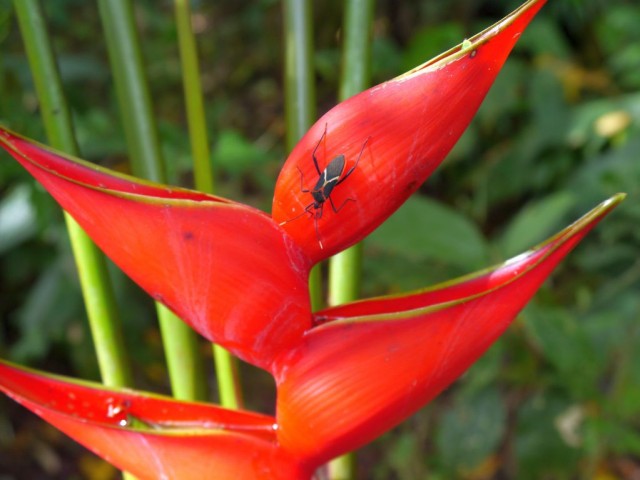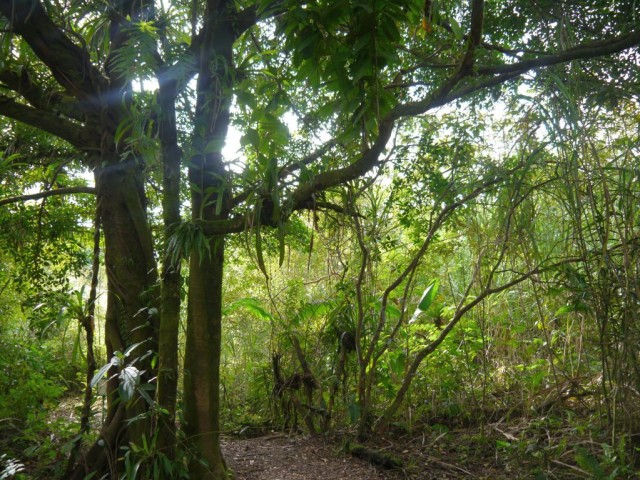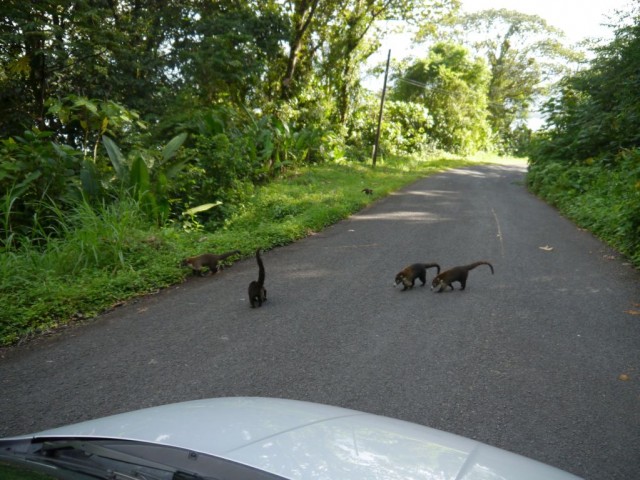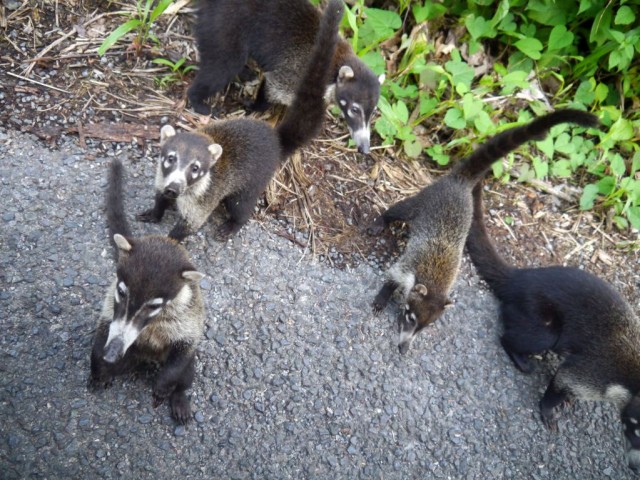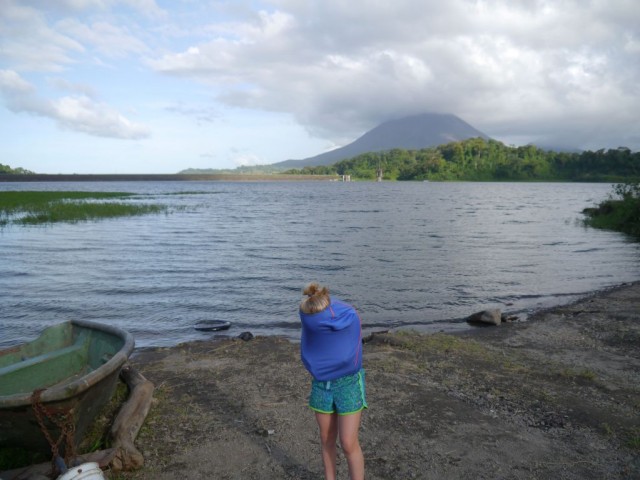 I was so stoked from our hikes, I ganked wifi in the hotel lobby to find something even better for manana. And i did. -2k up in about 2 miles along the smaller adjacent Cerro Chato volcano. 10 min from the hotel, entry fee but no need for a guide!  It wasn't that long, but the pitch and dense rainforest made it far beyond what we could do with the kids. Beckie graciously let me have the morning to myself. It was the highlight of my trip.
O-dark thirty wakeup, coffee and spanish buffet. I set off into the mist.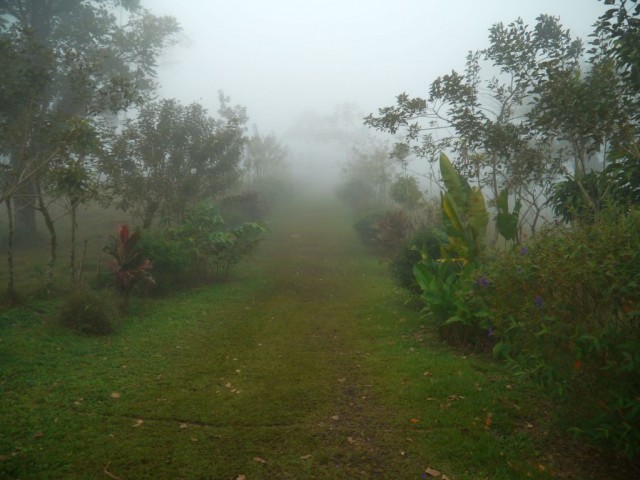 propiedad privada had a sign in list, telling me i was first on the trail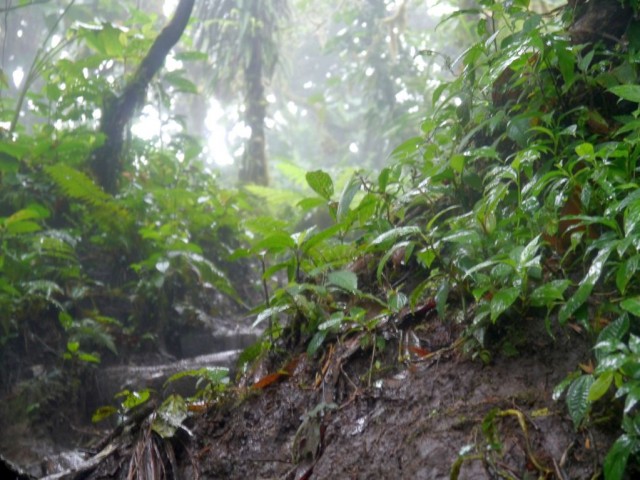 i charged up for 2 hrs, seeing little perspective, knowing by my effort and gps i was making progress, but not really believing. The profile is like hiking The Canyon, but harder in a different way. Instead of bone-jarring endless steps and furnace-conditions in the Inner Gorge or ice at the top, this was slicky sticky every stride up, slippy slidey on every footplant, everything soppy and grabby.  The jungle was adhesive.  The rain came steadily through the glutinous mist. Not hard, each raindrop hit multiple objects as it dripped down, a baseline of clamor inside a blanket of otherwise quiet.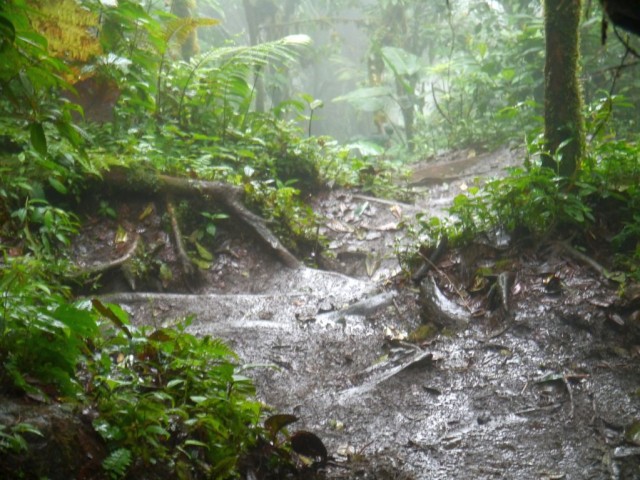 i swam uphill and found my happy place with the drizzle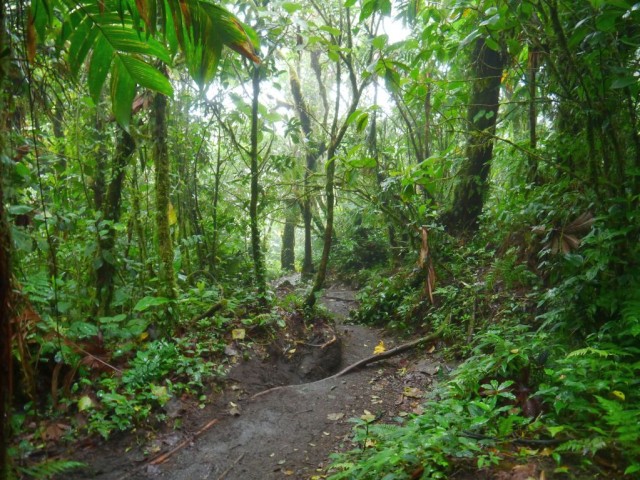 ~1:45 to get up, then a fast but very plucky scramble down into the caldera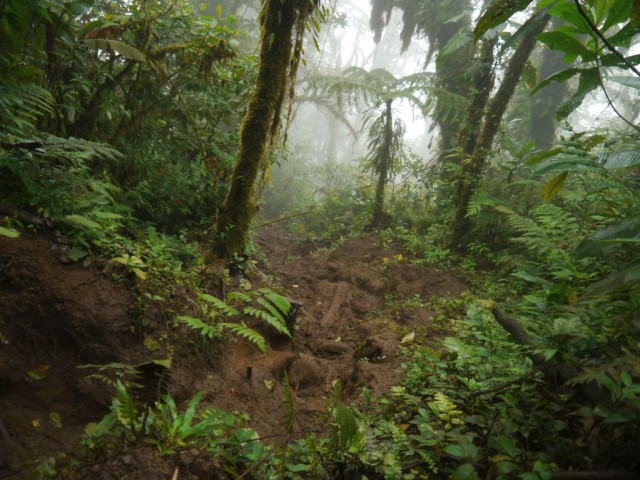 The lagoon view disappointed, but the journey was so exciting and uncommon. Why trade 3 hrs of precipitation  for the 350 days of sunshine i get annually?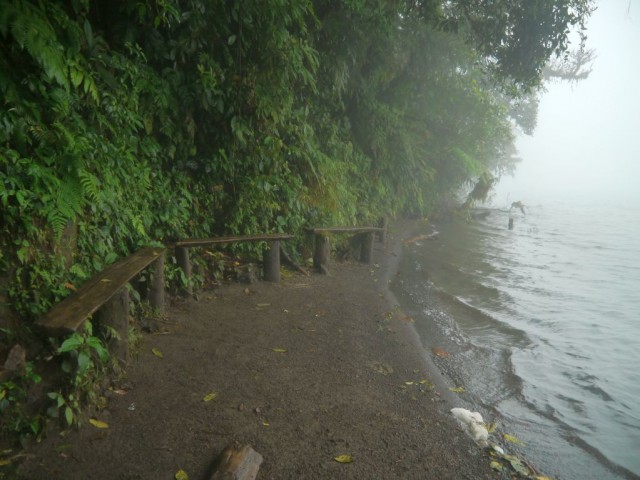 the climb out was hand-over-hand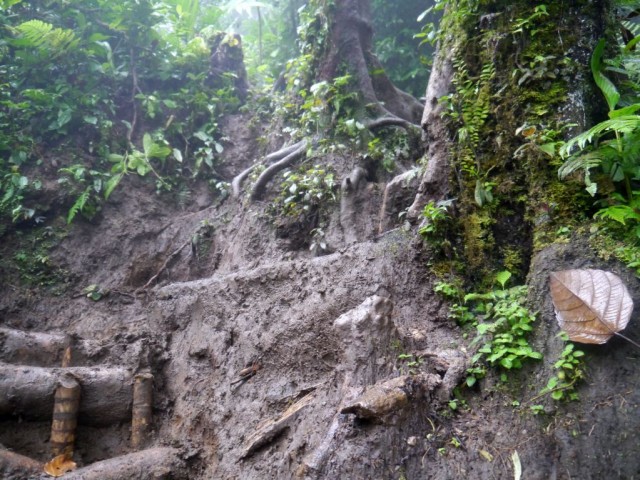 a Predator challenge, the fastest way up was through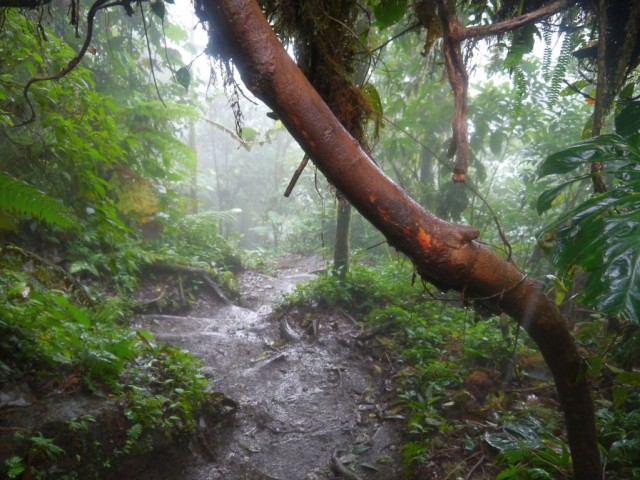 encountered the first other people back at the top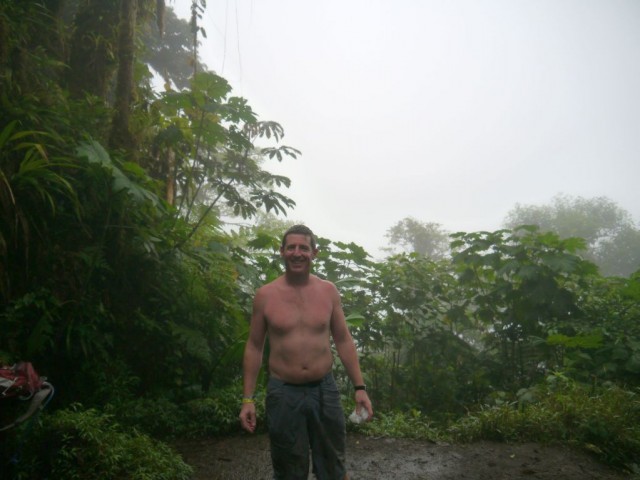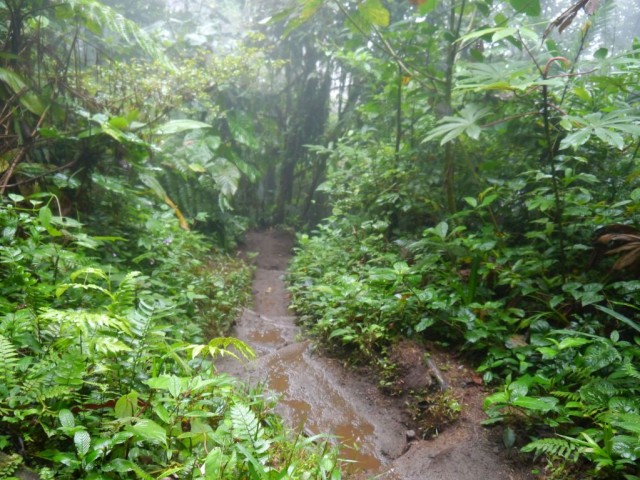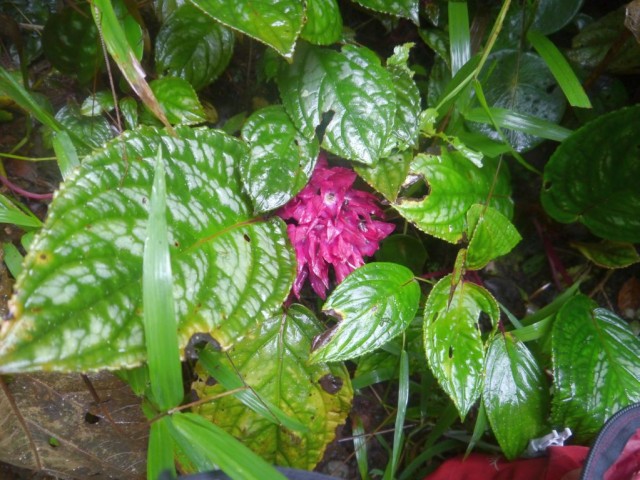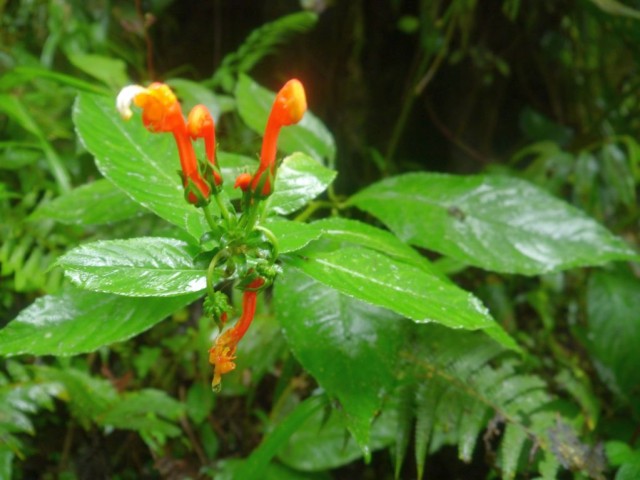 Our last morning we set out to find a spot we saw a few day earlier, full of parked cars and steam and bathers walking along the narrow 2-lane highway into the jungle.
 natural hot spring heating a creek running down from Arenal and under the road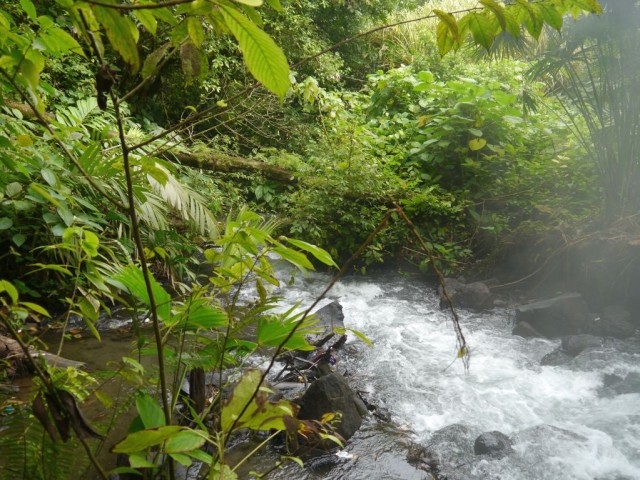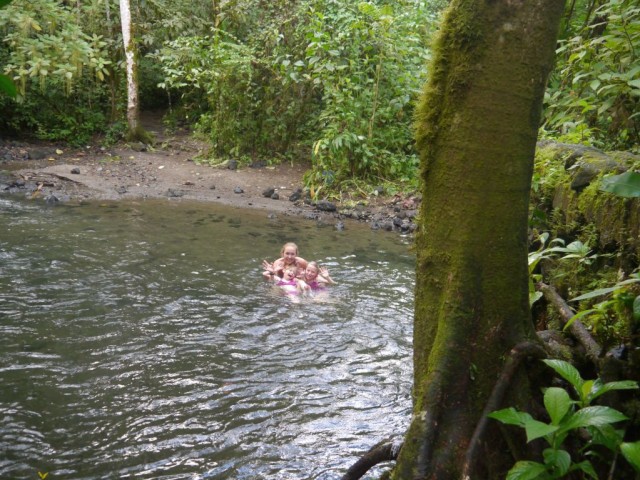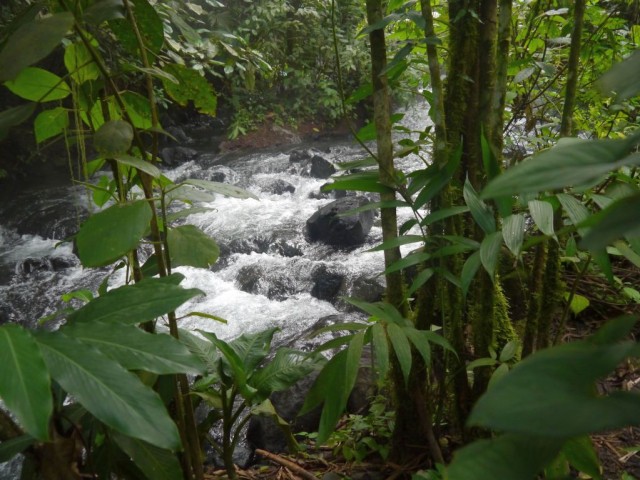 The swimming hole extends upstream, through and downstream of the underpass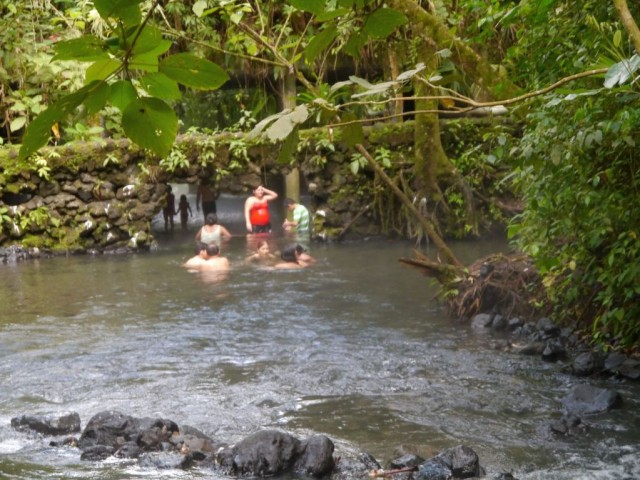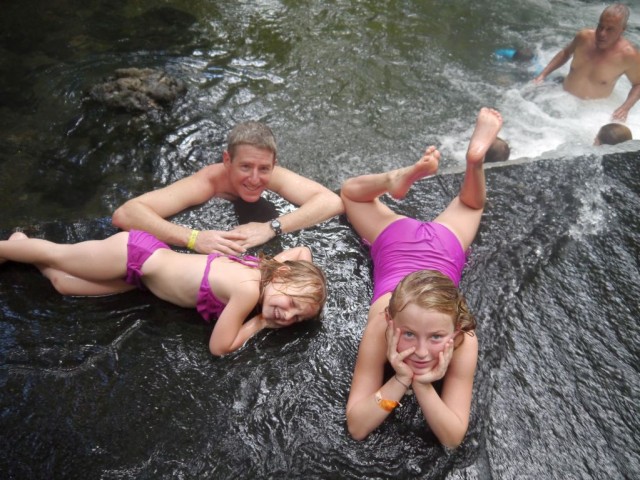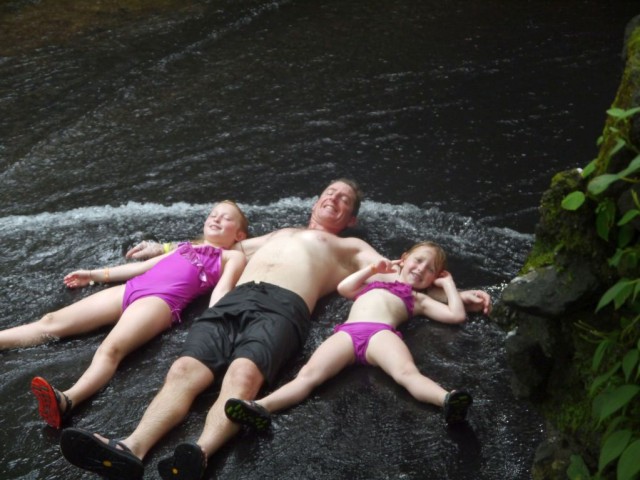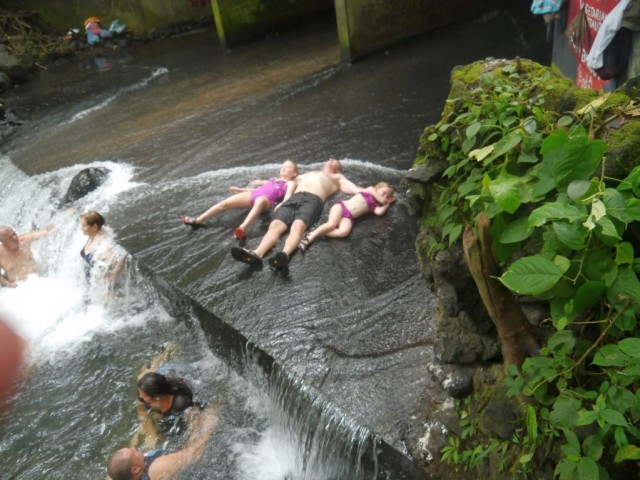 cool trees all around the outskirts of San Jose