So happy for my dear friend James and his awesome VSLF. James is a remarkable, resilient, humble, strong-like-ox person. One of my top 5 riding buddies of all time, and the one i love when i'm with him.
Graham and Lucy are their Monsters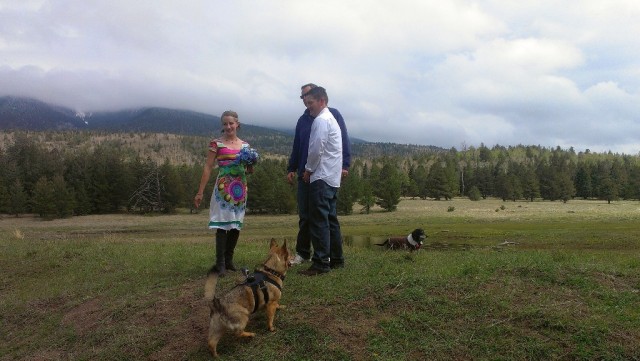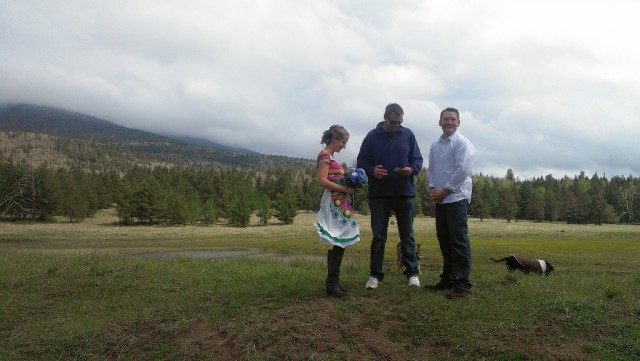 They had a beautiful event at Bismark Lake in the San Francisco Peaks.  The girls couldn't wait for their first wedding, and camping at 8,000 feet.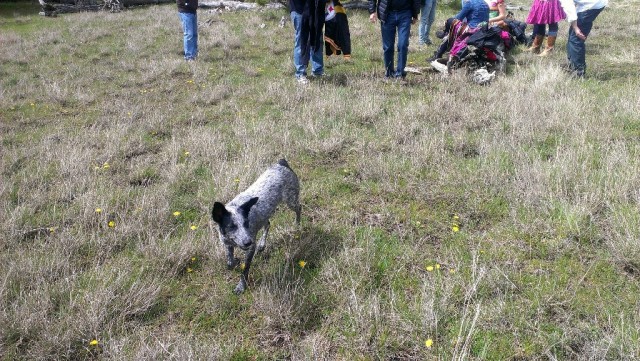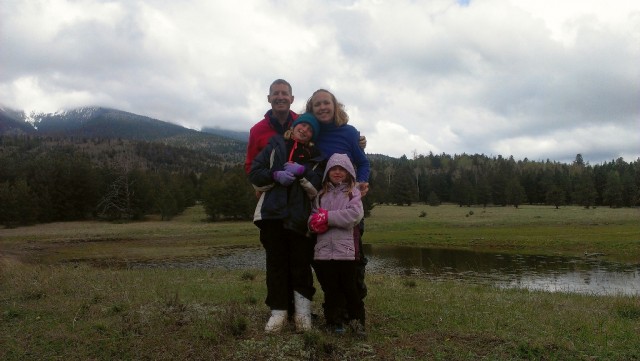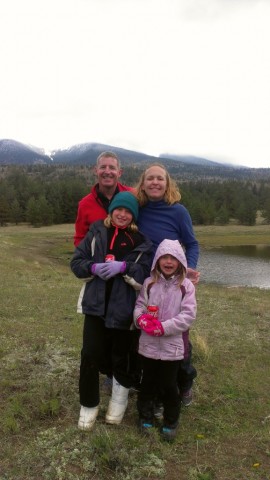 8,000 feet and intermittent rain made for some cold hours. Several times i dove into my 20 degree bag for a catnap to warm up. Dia spooned with me. The children were exemplary practitioners of leaving your shoes at the door.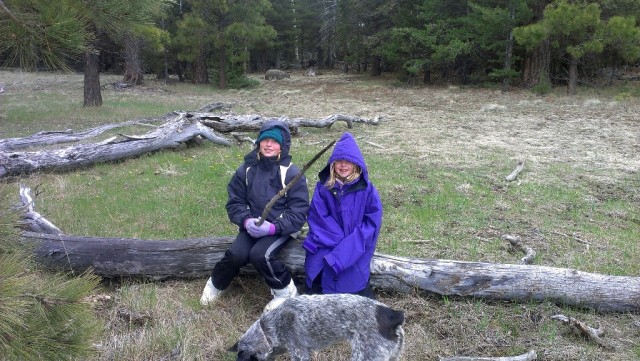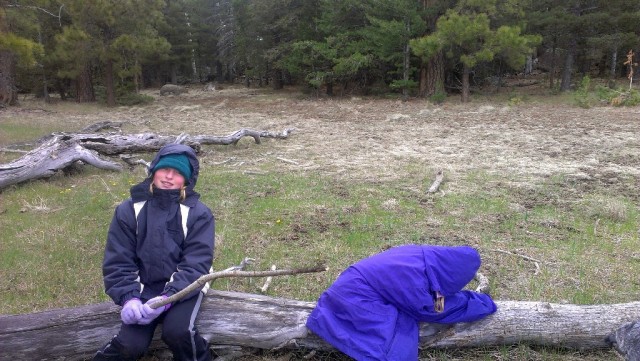 Now that's how you wedding processional!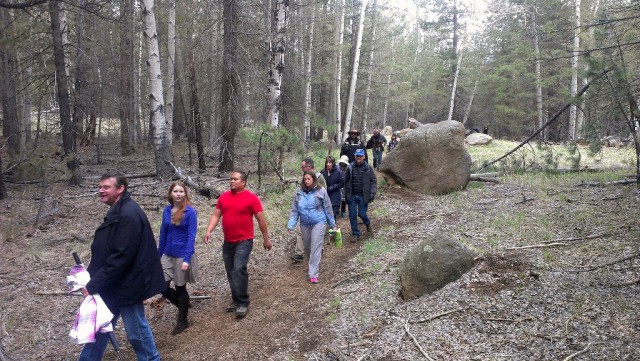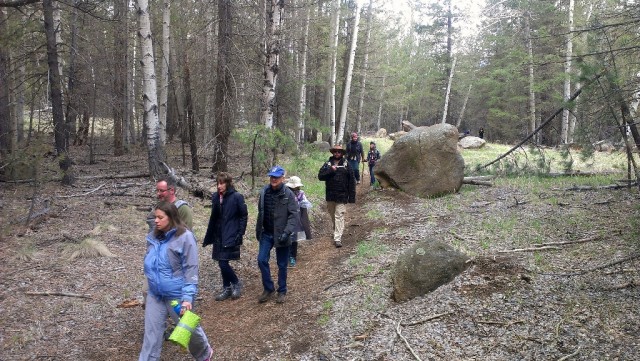 Vato still in his jammy-bottoms.