There is a lot of water in Phoenix, if you are willing to  work for it. The drive-ins&outs and load-ins&outs are the prologue to the adventure proper, of book reports and traveling music and shared fountain drinks from Circle K.
Tuesday we rode Saguaro Lake with Todd and Charlie.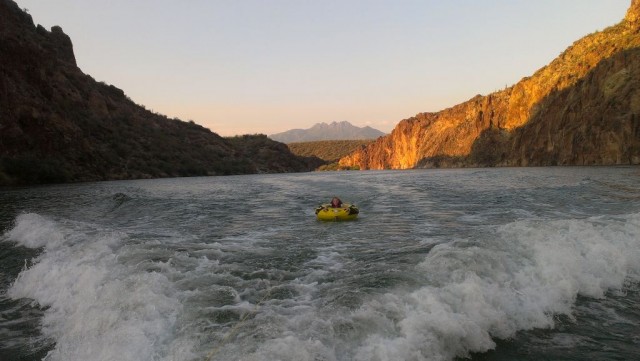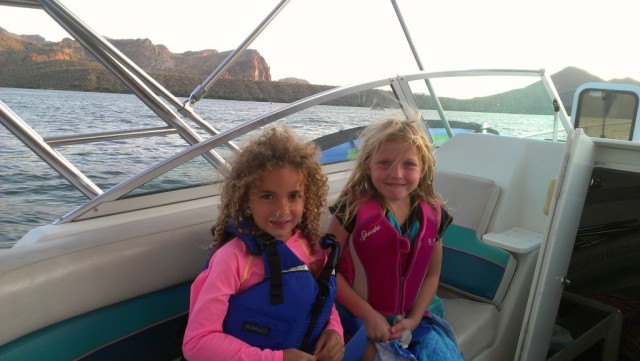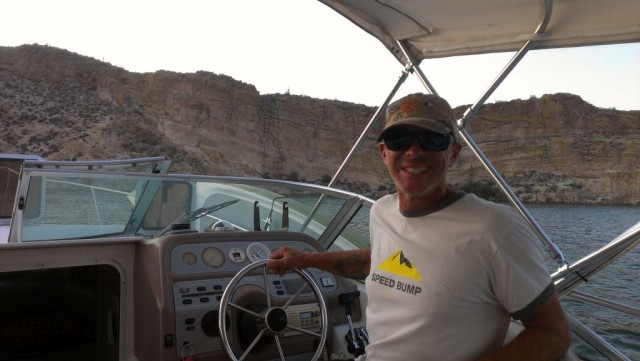 Thursday afternoon we went to Needle Rock on the Verde, to give the tubes and children a test float. I didn't take any pics (duh) but it went great. The girls got clear on what a river, a current, and a riffle were. We air-tested our old river tubes, and realized the deep bed of the F150 is remarkably better for tubes than a Ranger. Plans were a'brewing…and they might include a float from Needle Rock to BoxBar Road.
Saturday night Sam offered me an open seat on his Sunday morning float on the Salt, and my calendar was unexpectedly clear! Most of the good pics are from Sam – thanks buddy for dragging me out of my routine and letting me borrow your gear (again). And for another awesome morning with some friends I hadn't seen in a few years.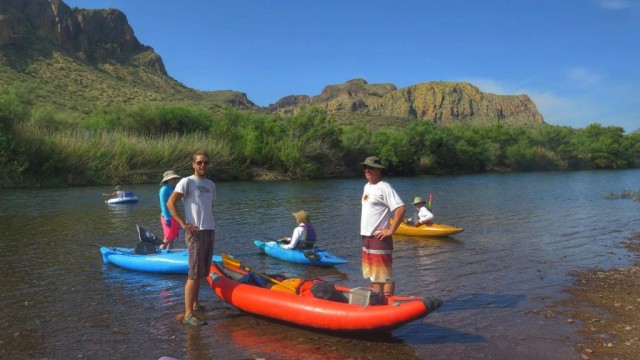 even the inflatable can play around on Snaggletooth rock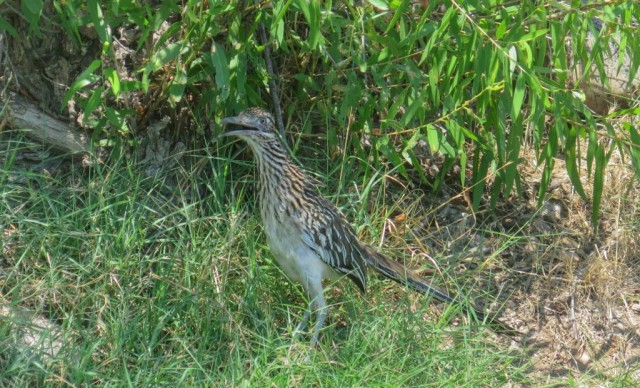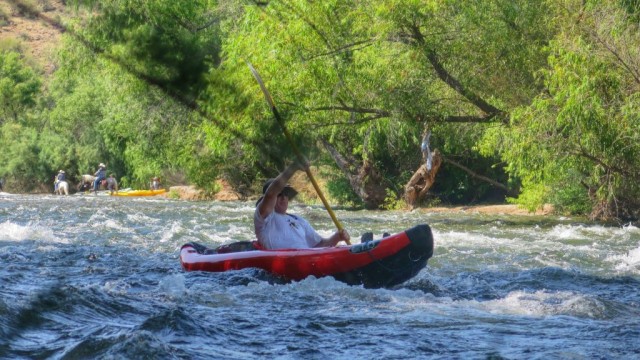 Patty and Corinne completed our group. I've known of these cool girls in the abstract FB-way, great to hang out with them in meatspace.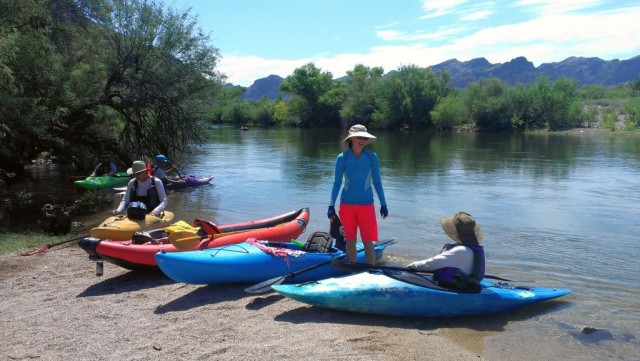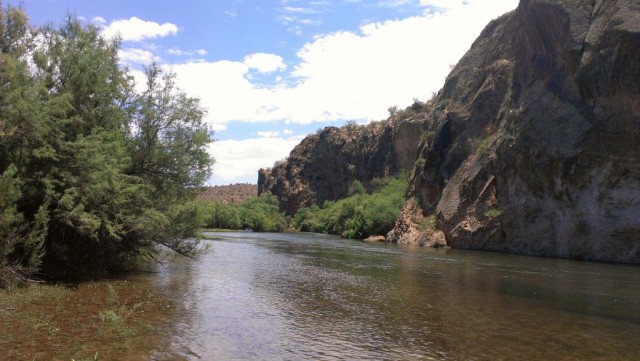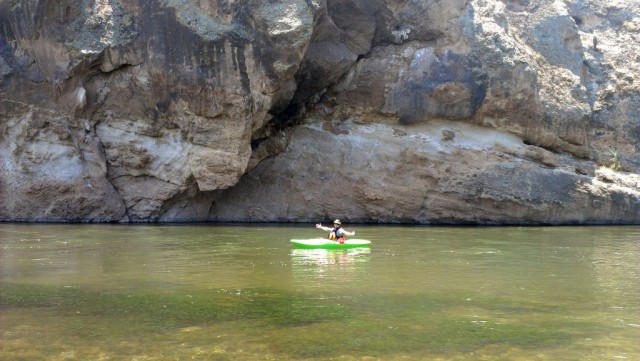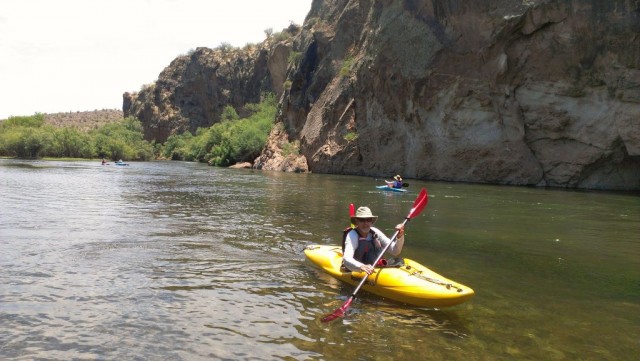 During the float I scouted all the small details I'd need for Tuesday's tubing adventure with the girls! The path to the water, the current at the put-in, and mostly the same on the way out. 90% is not good enough if someone drowns or loses an ankle. The Chollaballs came out refreshed, efficient, and unscathed!
Top of the river to Blue Point Bridge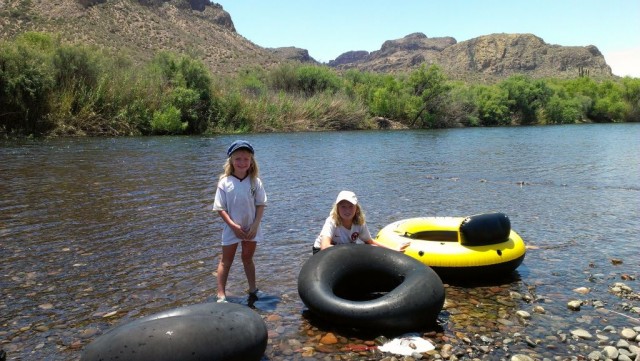 Alana compared this to the Lazy River at the Aquatic Center, then asked if they made this river to be lazy like that? I spit out my beer laughing so hard at kid logic. A dragonfly rode on my hat, they learned marshmallow combat from a couple wasted college girls, and watched red-winged blackbirds chase half a bag of chips down the river.