After the emotional drain of the election, and the uncertain next steps in TrumpLand, we might just stay here.
Innate talent for color-coordination.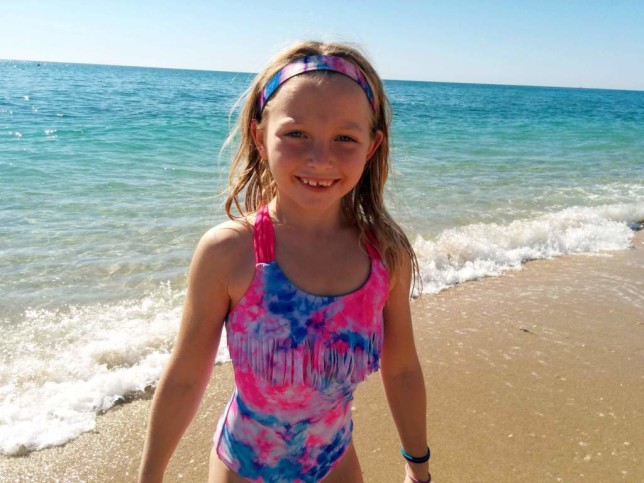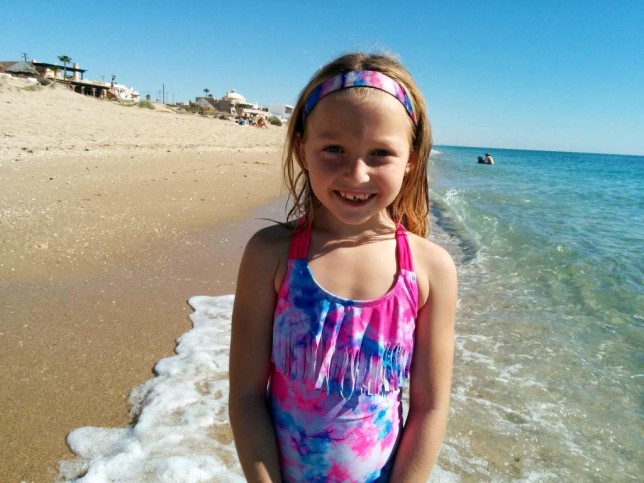 Beckie and Alana on the SUP, out with dolphins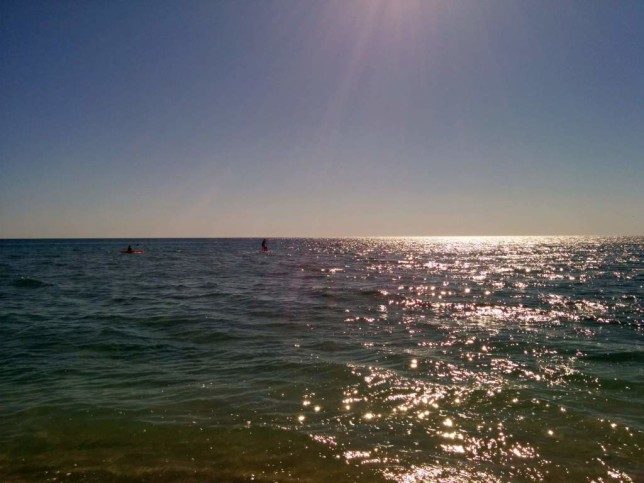 look close on the right
Spotted this riding into the estuary. It looks like singletrack, no?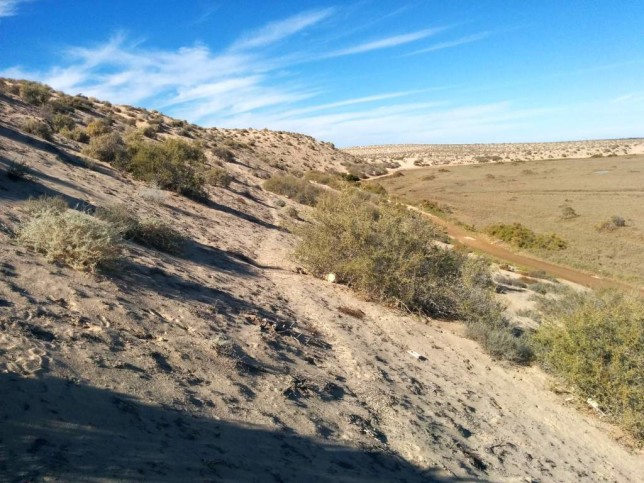 looks instead like feral dogs or coyotes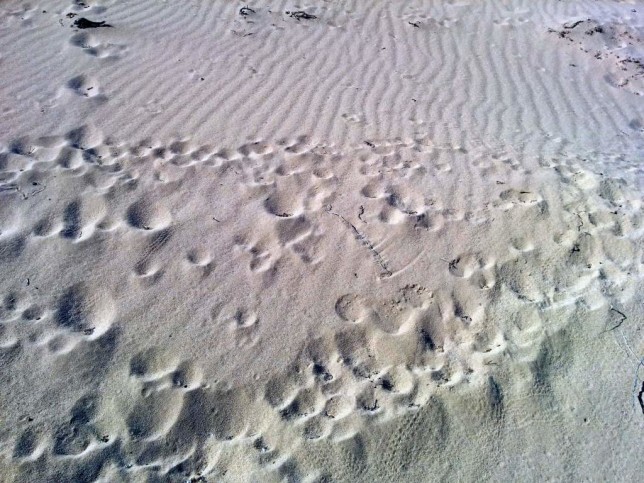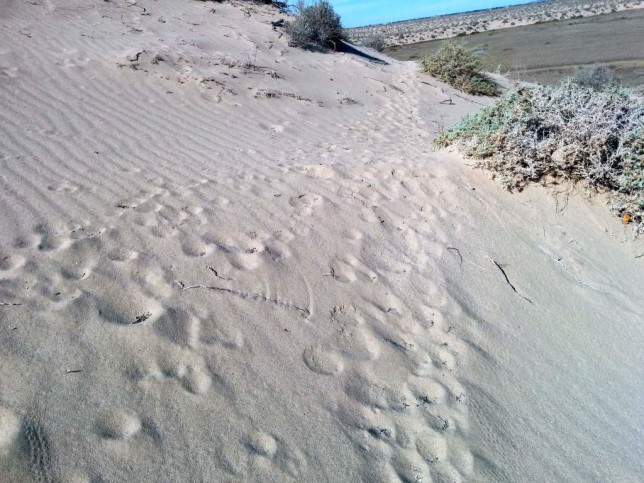 someone's pet did not die well. Was he a member of the pack, a victim? The sunbleached collar with no tag was as deep as i got into the backstory. The toenail still had the quick on it, until i picked it up.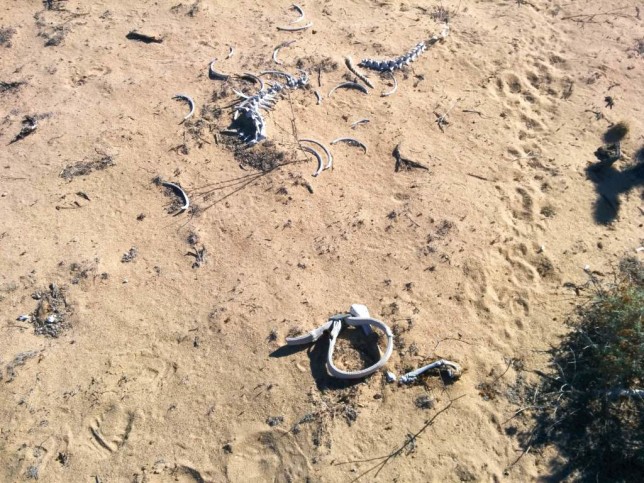 The moon this weekend was the biggest in 70 years, and it sucked the tide out so fast everything was tacky with saltwater. I lost myself for a while just working along the reef.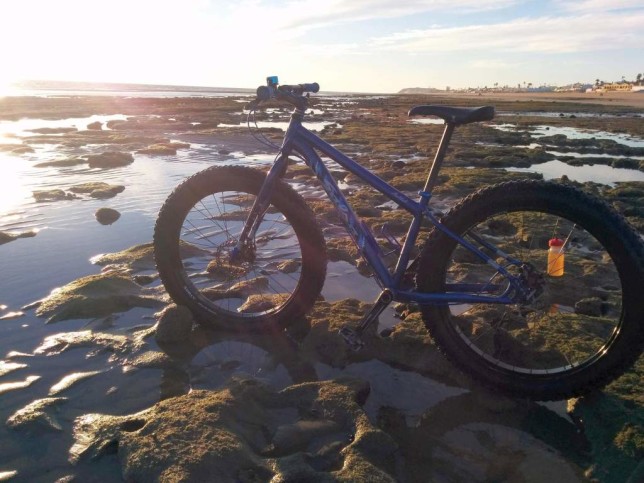 G gave the PhatCat a try. The crazy lighting is the sunset ahead and the supermoon exactly behind. It should be darker at this time.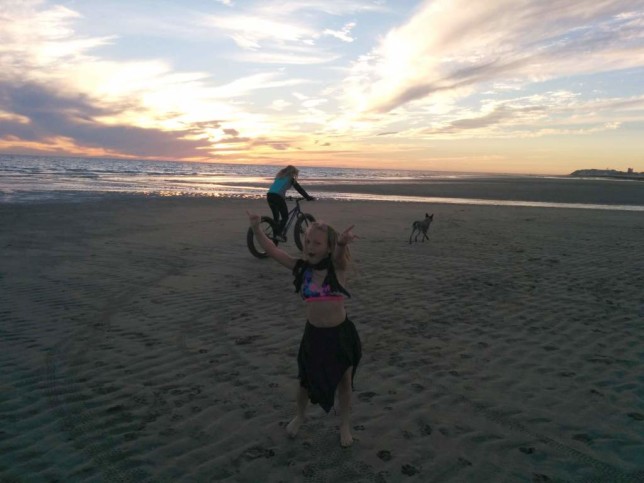 G noted how much work is fatbike.