G started at a new daycare last week.
her first report…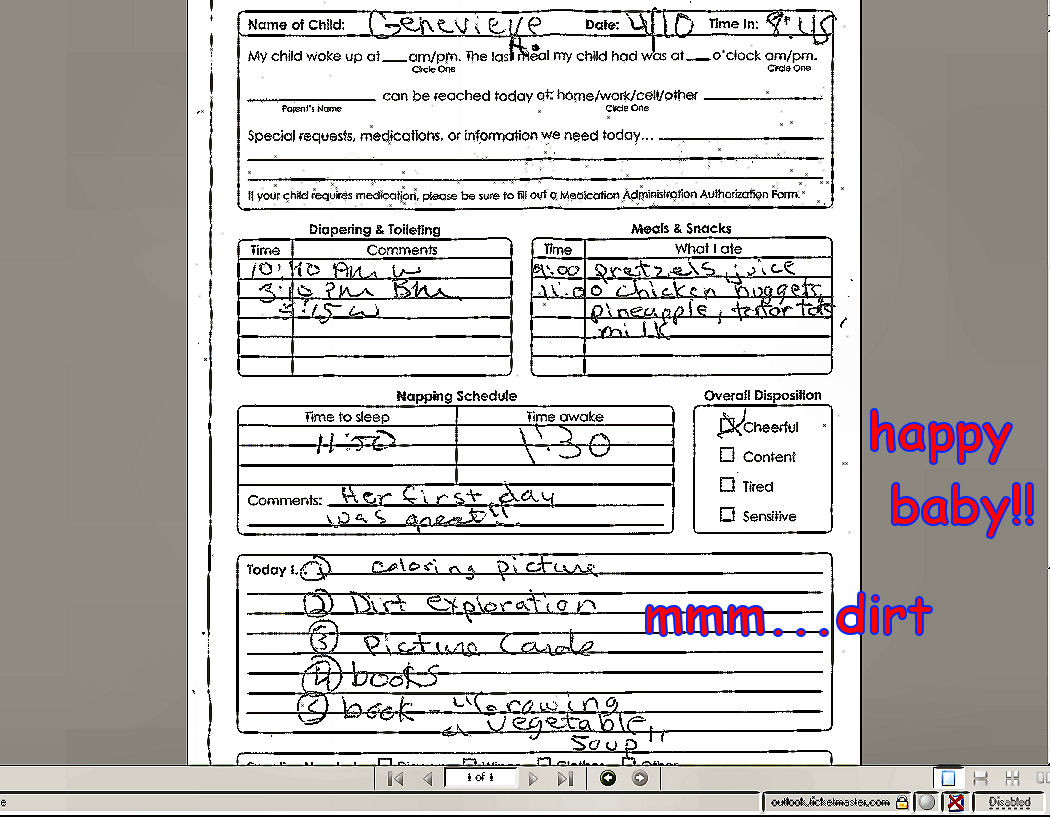 I wish I could do dirt exploration and be cheerful.
This place is more expensive and more rigid w. schedules than the last daycare. But their setup for 1's is a lot better. The old place's 1's room was kind of dismal and they didn't offer too much in the way of activities. T he teachers seem much more focused and involved with the kids, on the whole, than they did at Kiddie Care. There were lots of nice people at the last place, and as an infant it was great, and being able to bring G in whenever we wanted and only pay by the day was huge. But it was definitely hit or miss with the staff — some were great, some just didnt seem so sharp. Don't know if it was the neighborhood or what, but as a group they seem better and a bit more stable at Kinder Kare. Seemed like it was time to make a move, and spend some of the money we saved the first year. Plus with Beckie taking the job at Cox we really need something close to home that doesnt have to be on our commute route.
So far G has been very shy when we drop her off, but she was that way at the last place in the 1's room too. The teachers seem to get this and always try to settle her in. I've noticed too with G that the transitional phases are where meltdowns are born or defused. Most of the days thus far she has had a Cheerful day!