September 29th, 2015
I tried a friend's fancy board this summer, and it opened my mind to my bumpkinism about SUPs. Our first board is an intro POS, heavy board heavy paddle, that I could trade on a good day for a midrange EZ UP or a couple pairs of nice kids-sized cleats. The table-stakes at the sport give you a taste of the stoke, but you quickly tire of losing. Our board rides the water like an earthquake, gradually and inexorably tilting you into a swim. I tracks like a leaf and slogs even down current.
Beckie loves it, and I like it enough to lend her my ability to close. 3 days later, we had a new toy.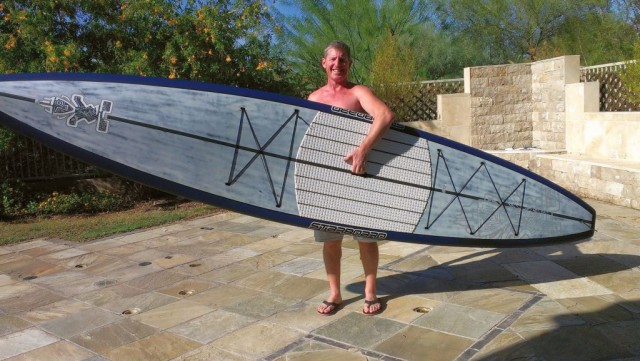 Putting the money into it was never in doubt – I'll keep my shitty truck for a few more years to redirect fundage into toys like this! The best part about outdoor toys (other than road bikes) is that doubling costs have immense, performance-value sweetspot benefits still 10x cheaper than cars. I'm pleased to see I've gotten better and better at this meta-transaction, evidence by *ahem* a new board in 3 days!!!
NoSnow is at the Hawes' trailhead, and we were not aimlessly driving out there. l It was a full morning. Beckie took G on a loop through TRW. Alana and I did the Canal trail and Tour De Backyards, for 4 miles of dirt and almost an hour of spin time!!!!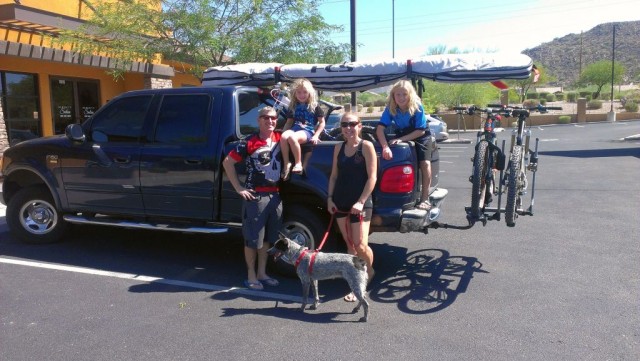 Sunday, we drove the truck down into Bartlett Flats and pushed off into the lake, first time, and it was so fun!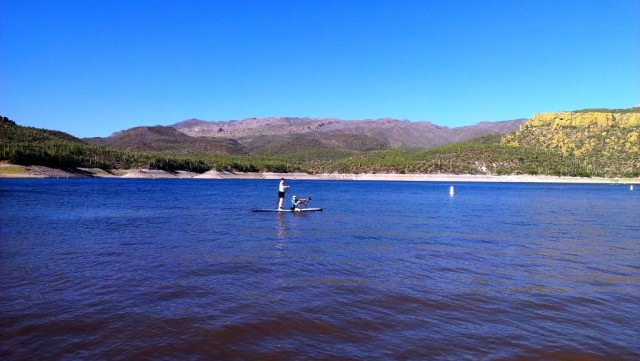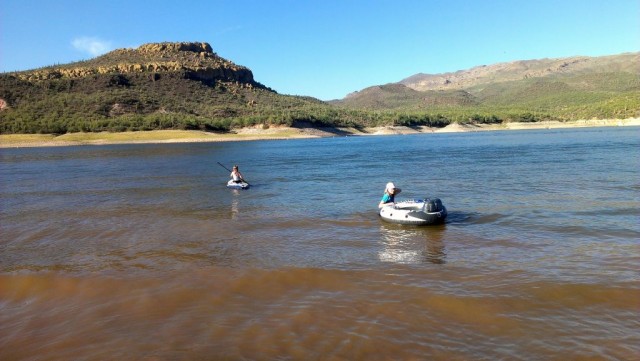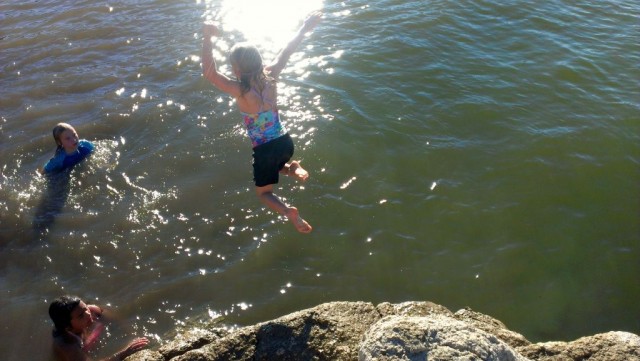 It is so responsive, stable and fast! I could steer both directions from both sides, even the children were killing it.