April 20th, 2014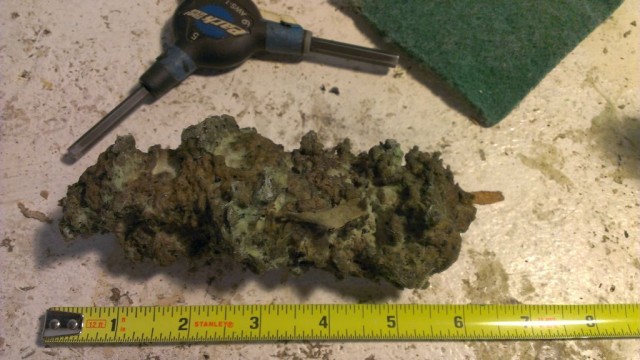 My Growing Secrets:
8 bikes, the tire lasts over a year, but is ridden enough to be tubeless

scuff up the sidewalls in the McDs to allow constant permeation of dry air
cheap homebrew, mixed by the quart, in place of $65 tires
feed creature beyond the point of exponential growth, see #3 above
I finally changed the tire when I felt two distinct metastatic lumps. She was extracted having freshly consumed the better part of 2oz of new sealant.
and here she is, mounted on my wall!