July 20th, 2015
Saturday we had a swimmeet in S. Scottsdale.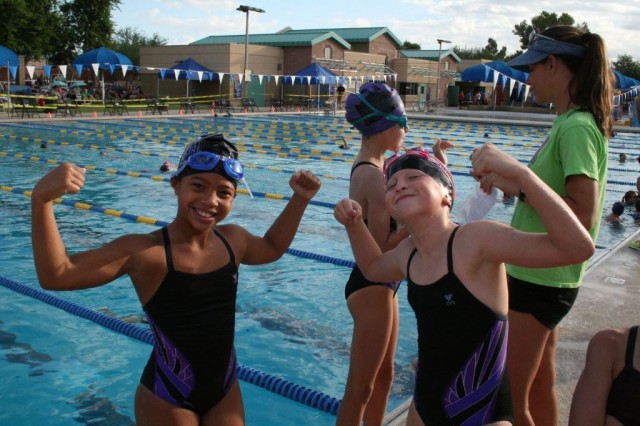 Then dashed off to the the annual Snow Day at the Phx Zoo. They put exhibits on every 15 min, and we charged every one we could manage.
California Condors, eating dead rabbits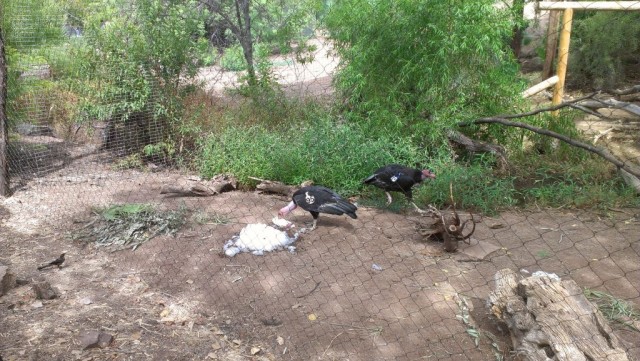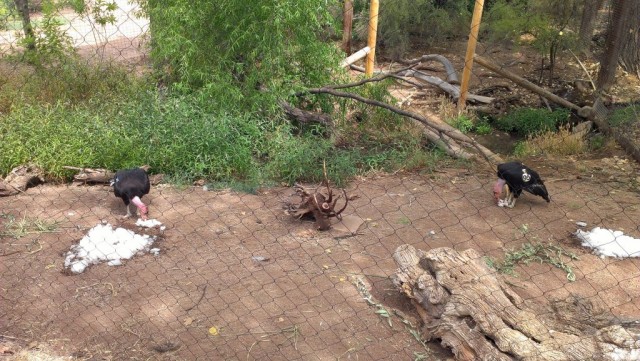 Prairie DogTown set atwitter by cauliflower!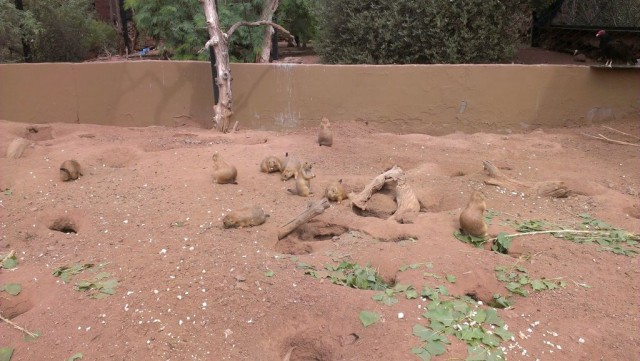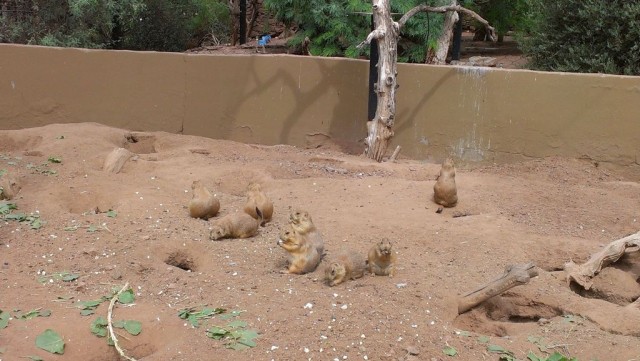 A zookeeper was showing off a Common King Snake that wandered into one of the exhibits. We had actual questions after it crawled in from under our TV, and its similarly-inclined rattlesnake-lookey neighbor that jumped out of our hop seed bushes. He gave us a semester's worth of herpetology in 5 min! And now we know about jaw sizes, fangs, behavior identification, and how to pick them up.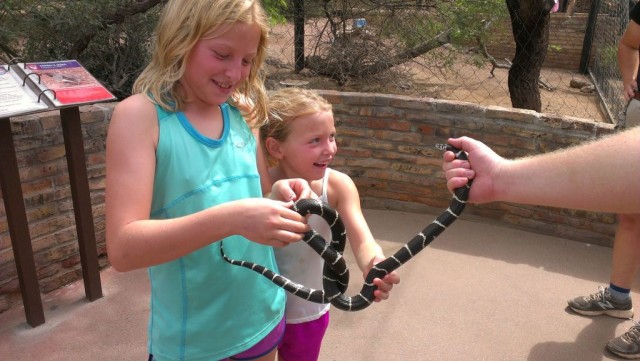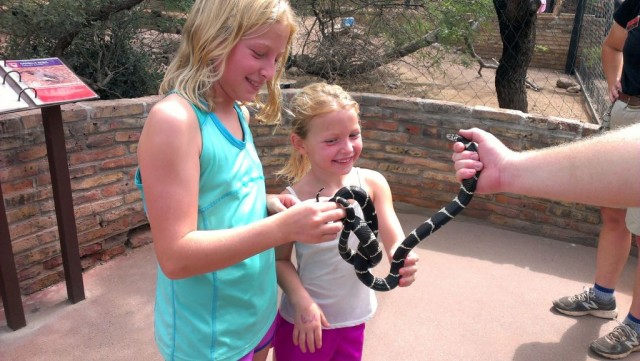 warty pigs are adorable when they act like dogs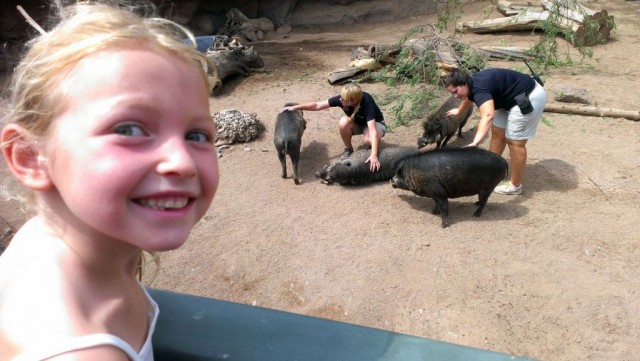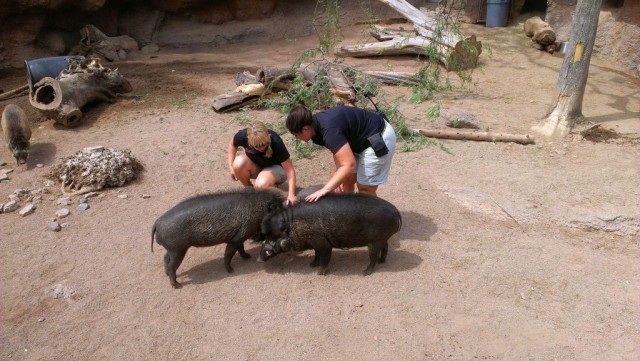 The elephant had the happiest day of her summer thanks to the Phoenix FD!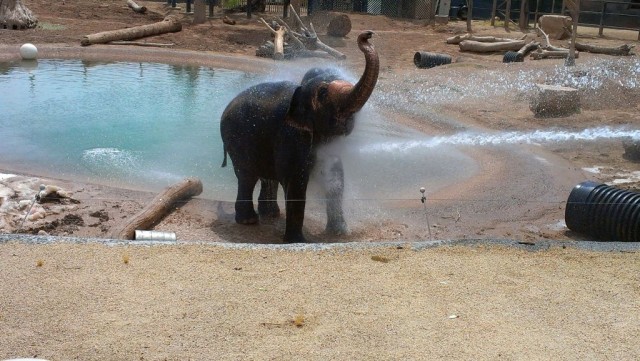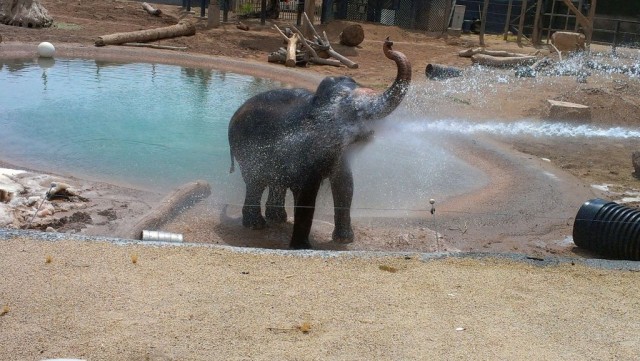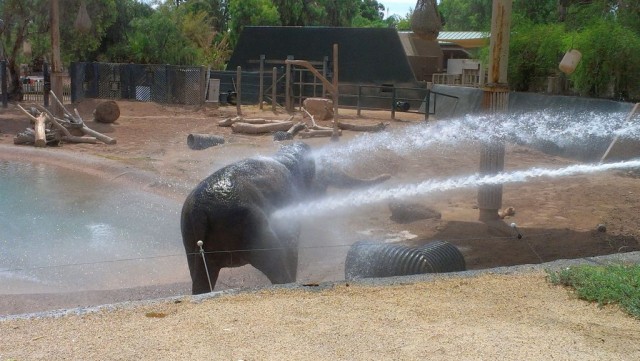 G was sitting on my shoulders, I had no idea what was being filmed

The monsoon finally hit that night, and we stayed in town instead of camping in the high country. 7:30am was overcast and cool enough for a family ride around Brown's Ranch. It mandated a 6am wakeup to load bikes, apply sunscreen, stuff calories, placate egos, drive, safety meeting, unload and mount up 5 bikes. G killed it, and Alana…sorta actually killed it, but whined like a cat that'd been petted.
Since we were in the neighborhood, our friend Robin invited us by to see the newest ACDR puppies and help socialize them.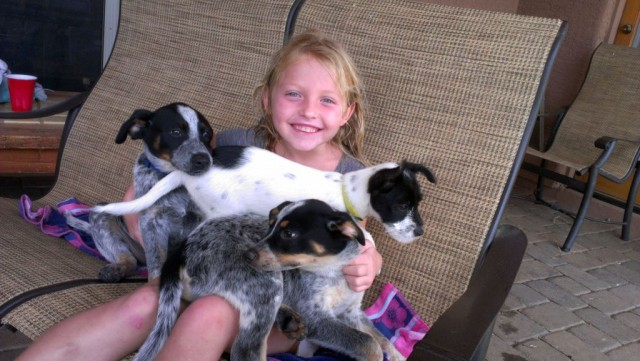 dogs good for people, people good for dogs. The 5 pups hid from us at first, then it turned into an orgy of belly rubs and facelicks all morning. We did the Full Lincoln.