October 26th, 2014
Everyone wants to be a rapper, but bringing a prototype to life takes work. Beckie's company wants to hire a talented ombudsperson to do this, and I would be great for a huge payraise, but, when things need the ombudsperson who is going to step up and meet the systematic defects that need to be addressed by the aformentioned ombusdsperson? These involve stakeholders who inevitably contributed to the clusterfuck. A hired gun is only as good as his hirees! I just made that up.
Admittedly, 3 hours to choose a 15 to 19t jump or a 16-19t jump on the cassette is kinda dull for a little girl. Its all about red anodized metal.
I have given up on the idea of the bike-build being a processional of protocol and father-daughter pictures and narrative. They can not go 3 minutes without bickering. I will settle for moments of connection, listening, and love. I will snug up the wrenching.
wrapping up a Wolftooth conversion. 40-11t, so hawt.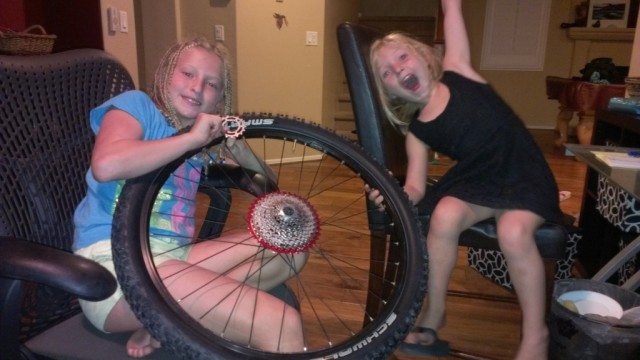 free coozy as a packing bubble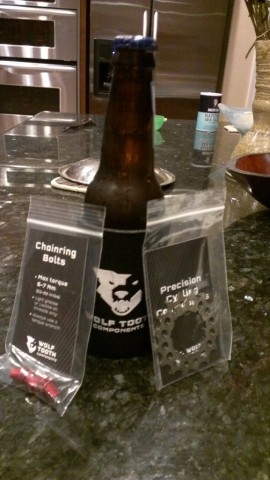 girls with torque wrenches