April 21st, 2014
Happy Easter!!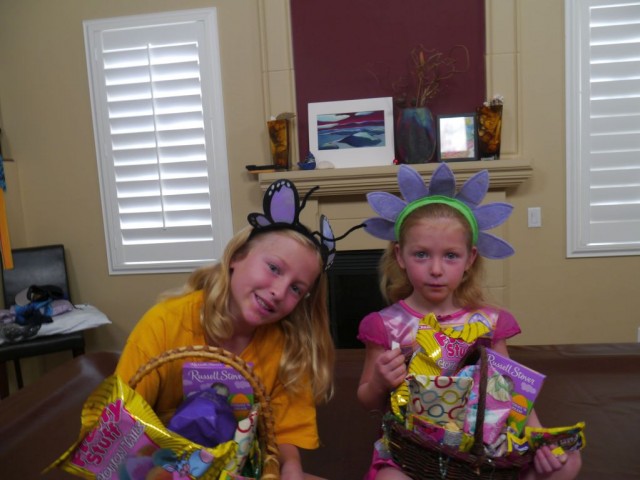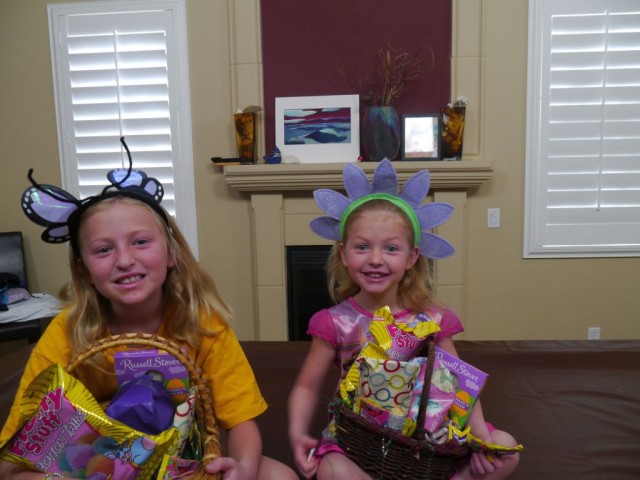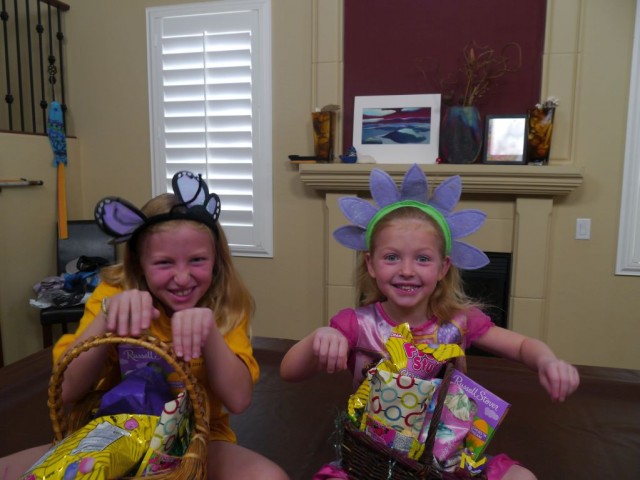 Atheistic holiday co-option is ok with me if there are happy girls and reese's cups
let's build something together, slowly, need shower and coffay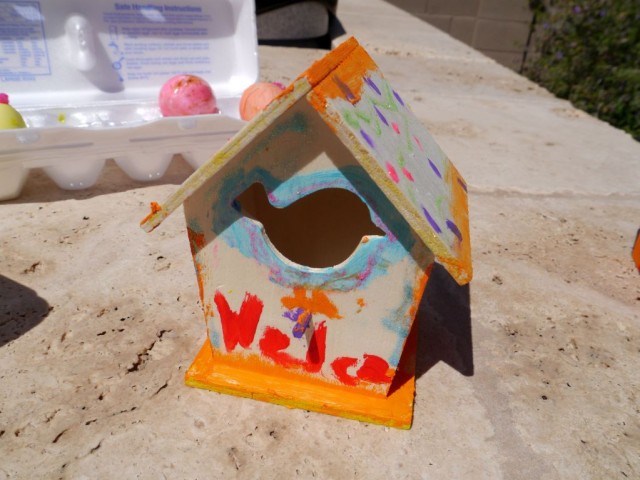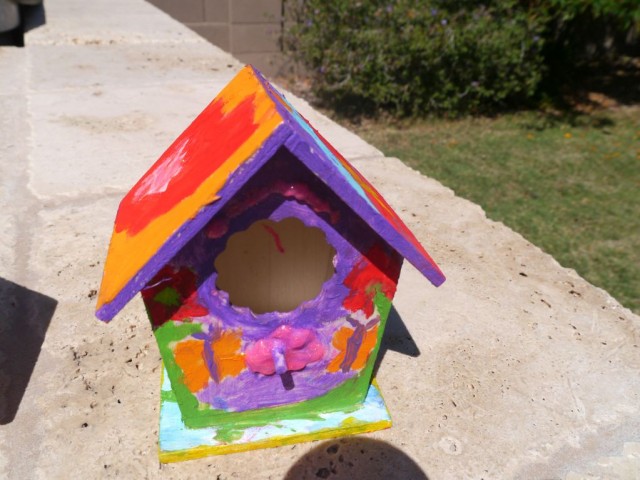 the Chollaballs decided that crayons and our fingers and dipping sauces are more exciting than stickers and premade decorations.  We even tried lemon juice from our prolific tree.  The pulp left the shell nasty, but it made photoshop-quality textures along with a natural yellow-straw tint.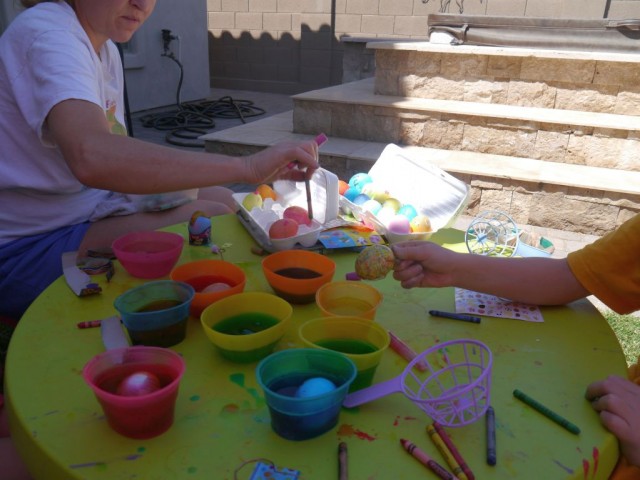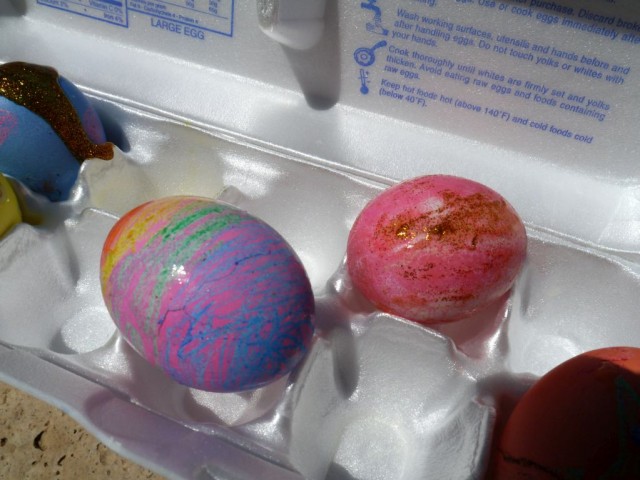 glitter glue. we called him Liberace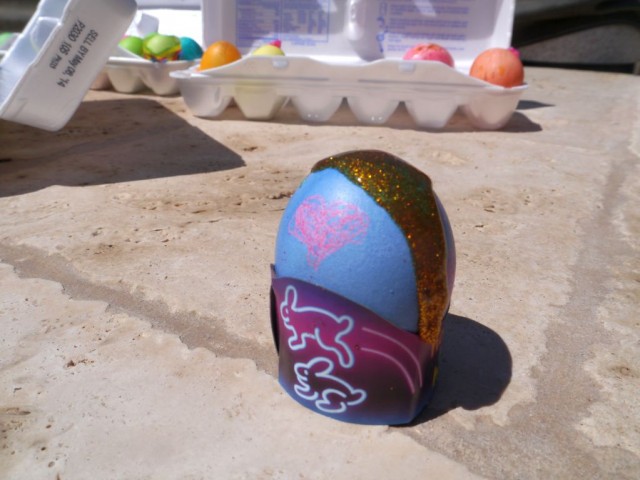 dino egg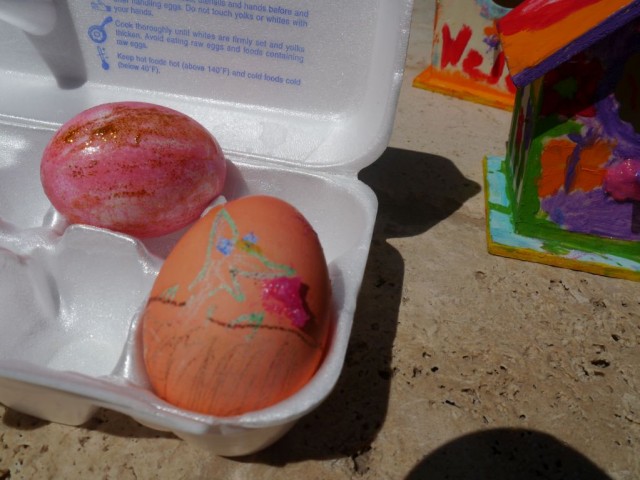 Alana thought this looked like me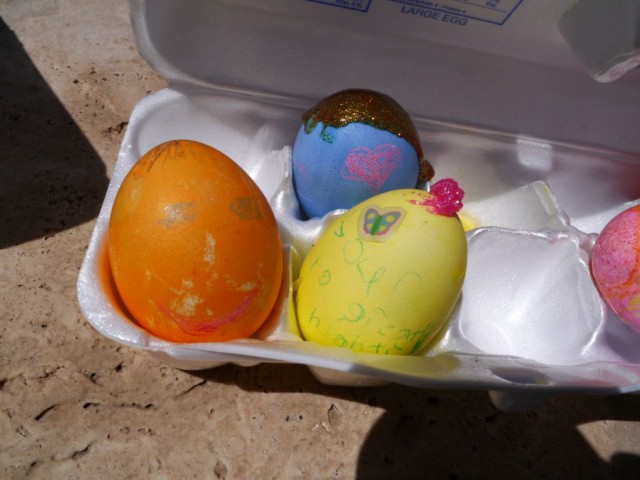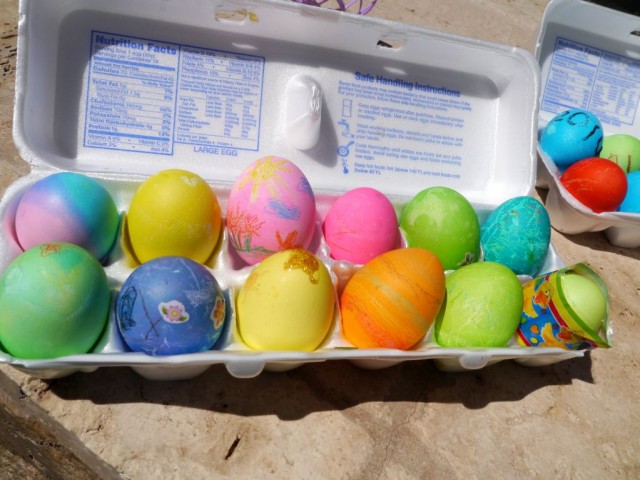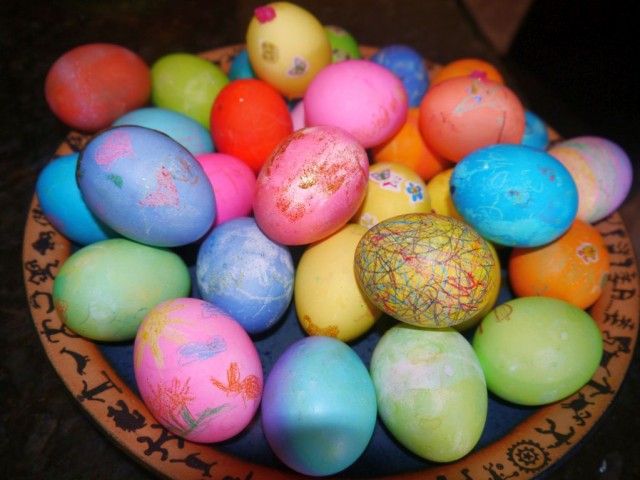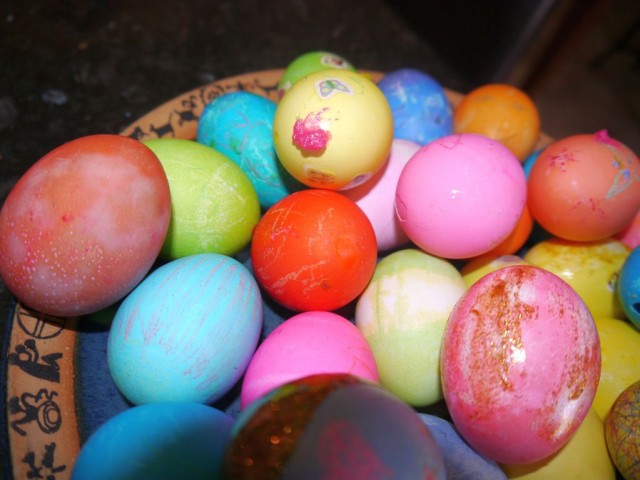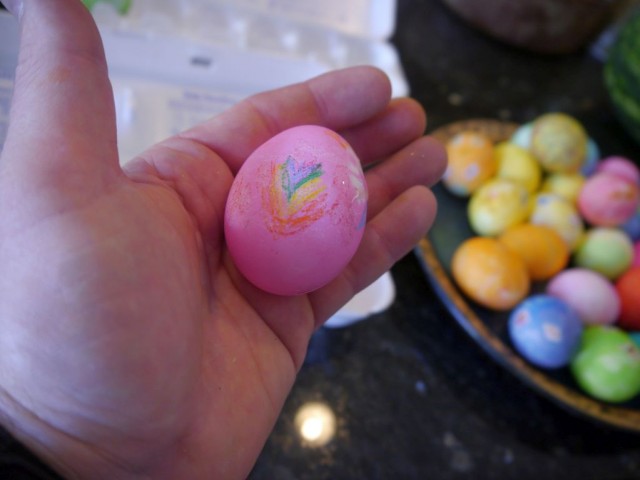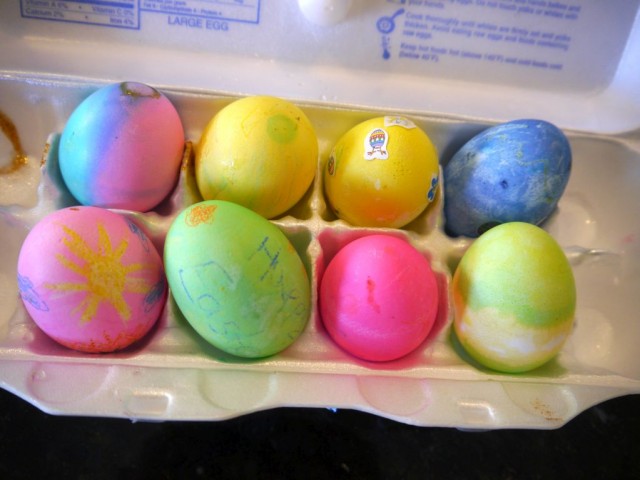 Beckie and I were bored of egg hunts in the back yard, these kids are too spoiled and too hard. So we gave her 5 mins head start, then the kids rode their bikes to the high school lot. Chasing the rabbit. Sounds easy, but a 100 x 100 yard search grid says otherwise.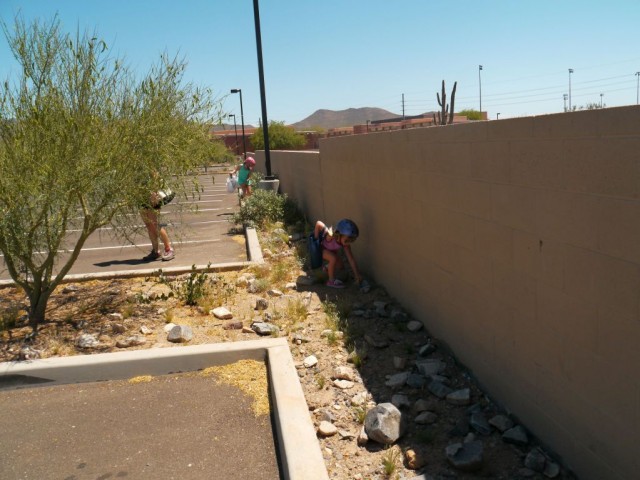 see it, me neither, 'lana does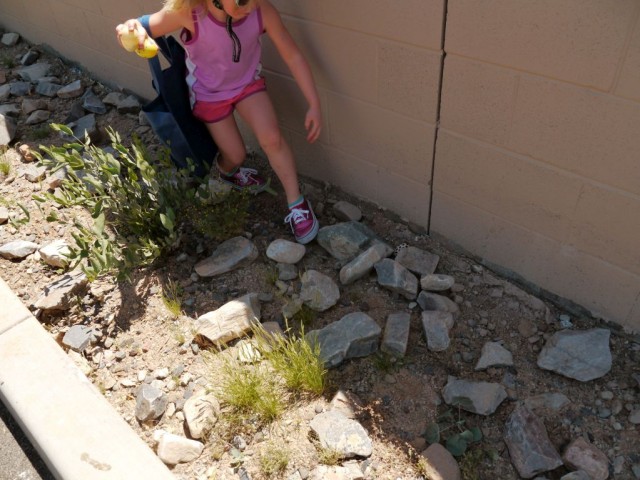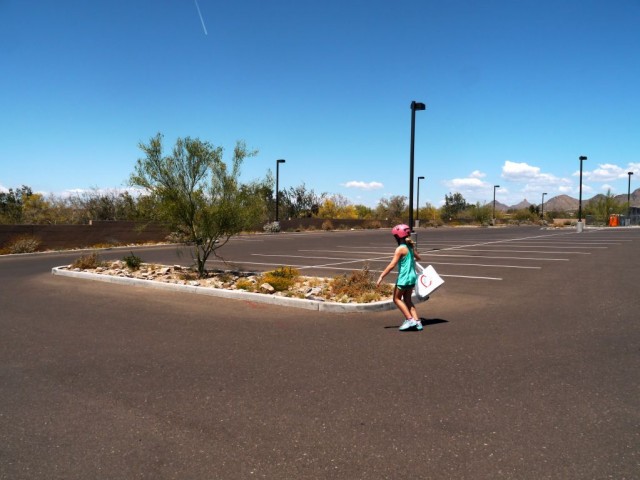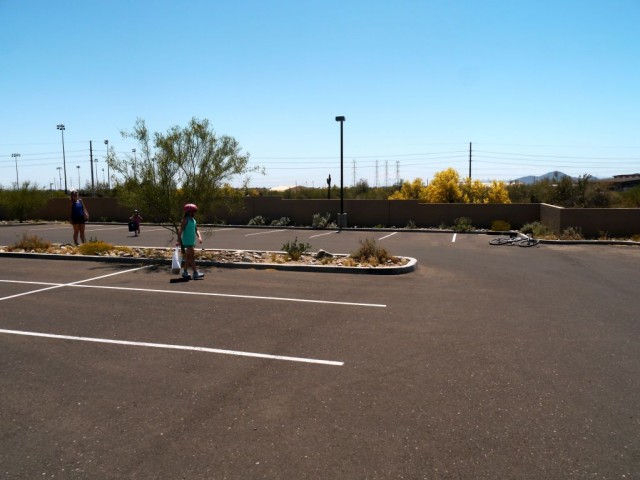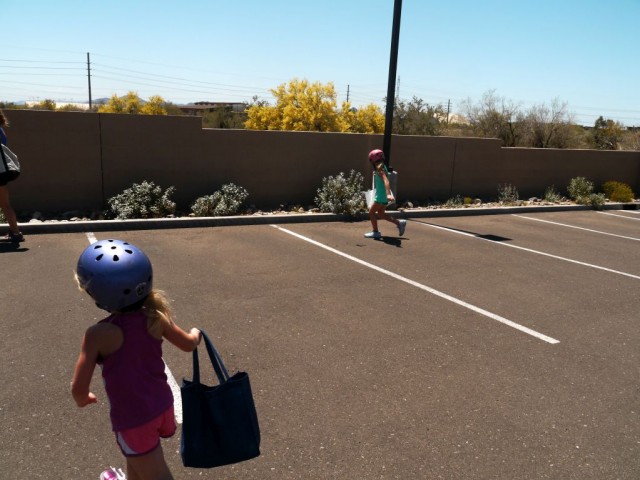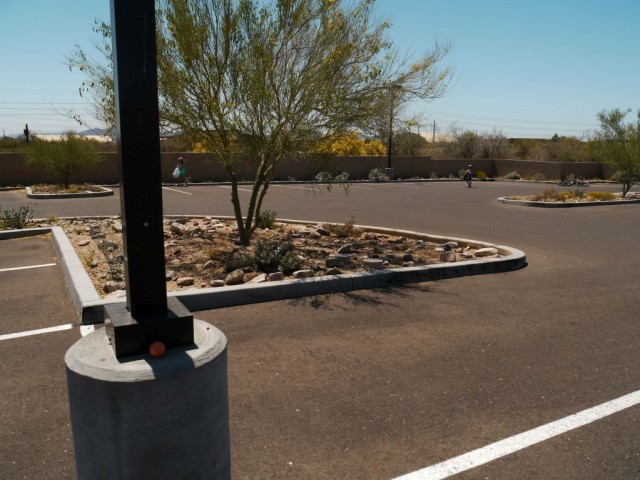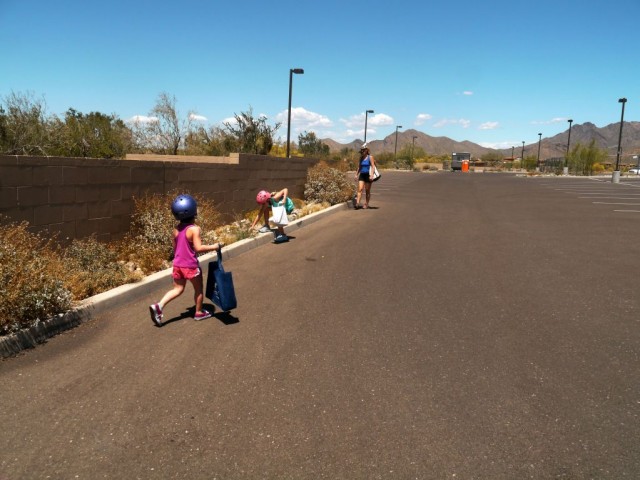 this went well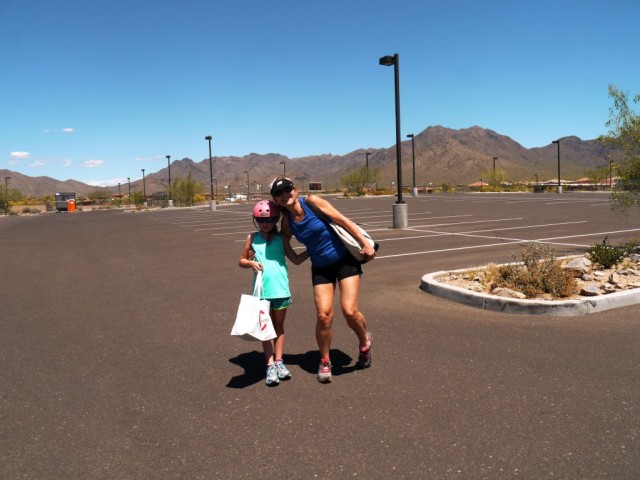 a short candy break, then after the rabbit again!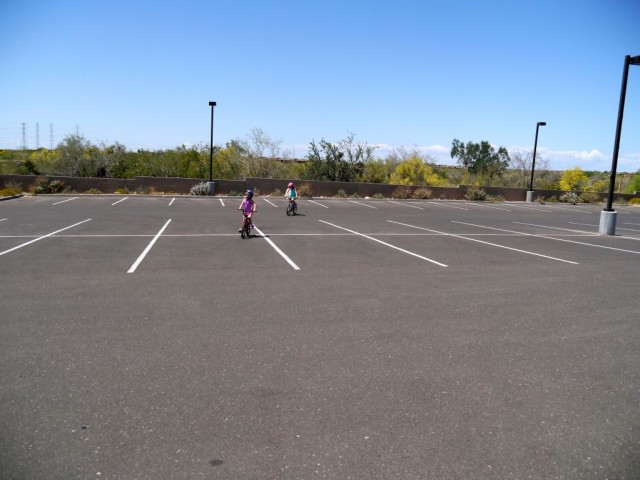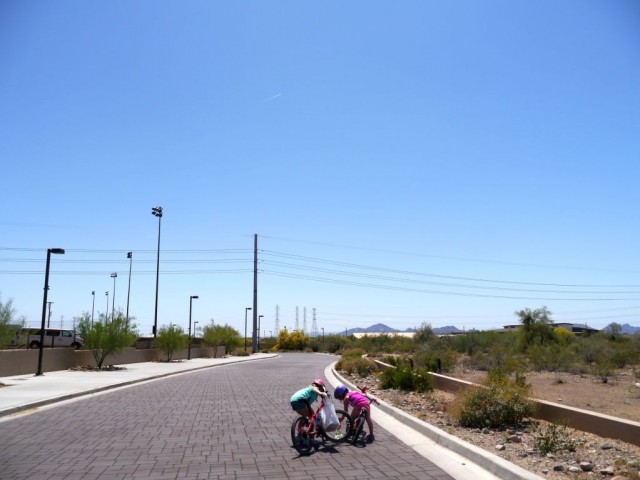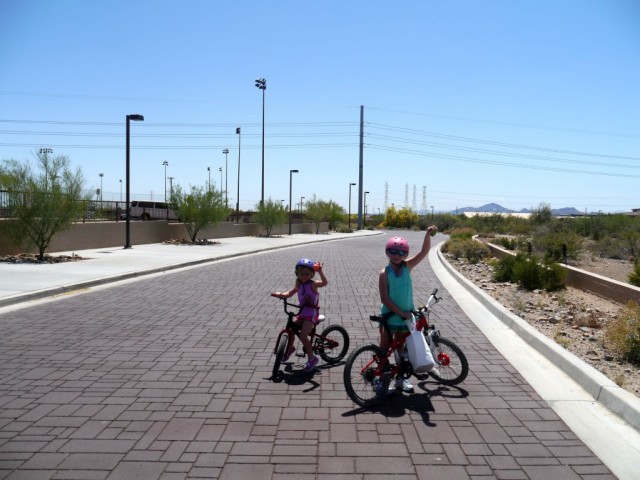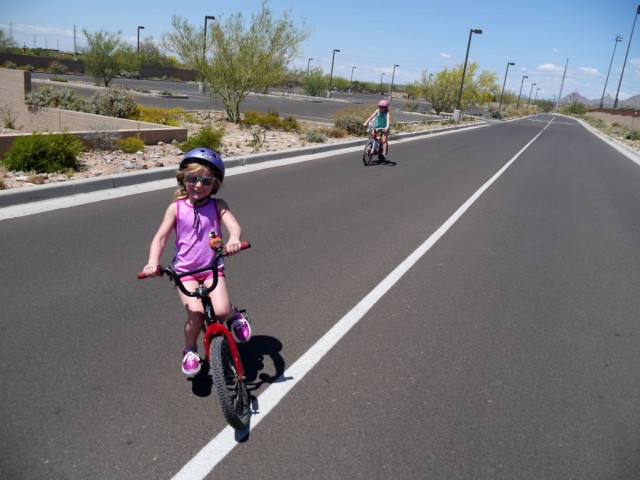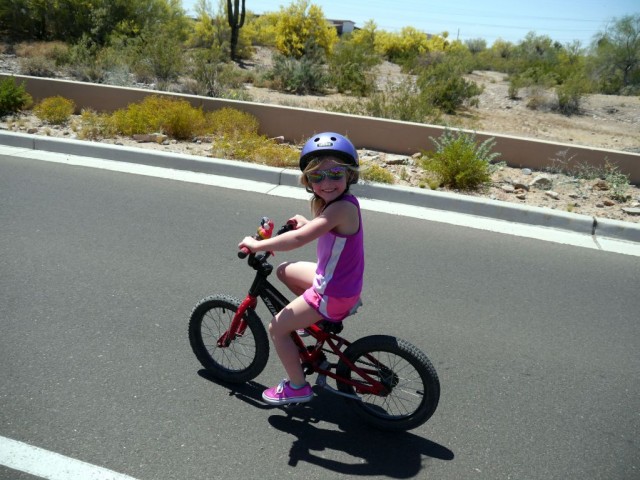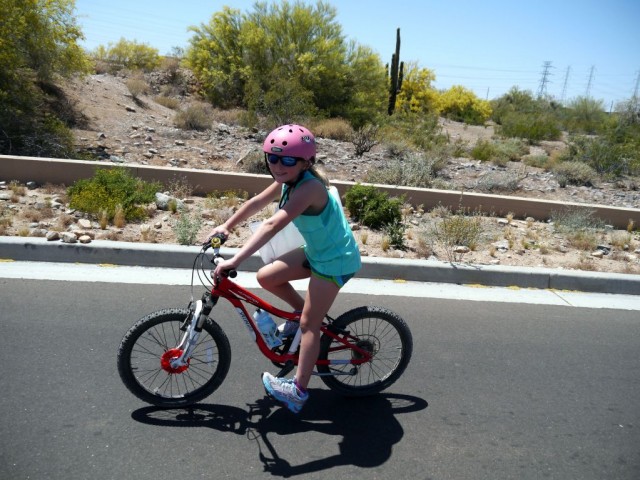 teenyTinyShredder earning it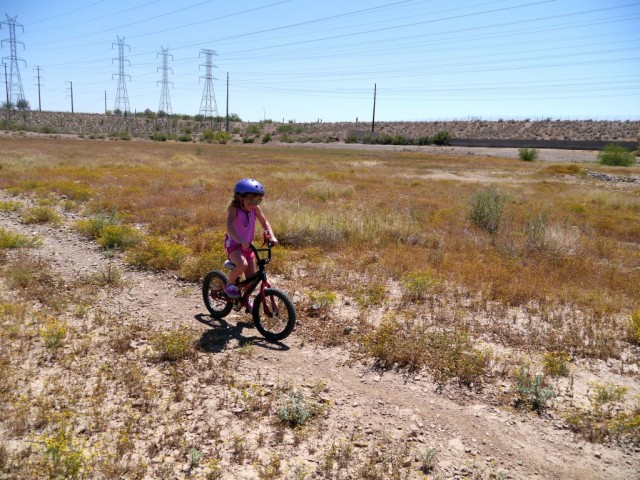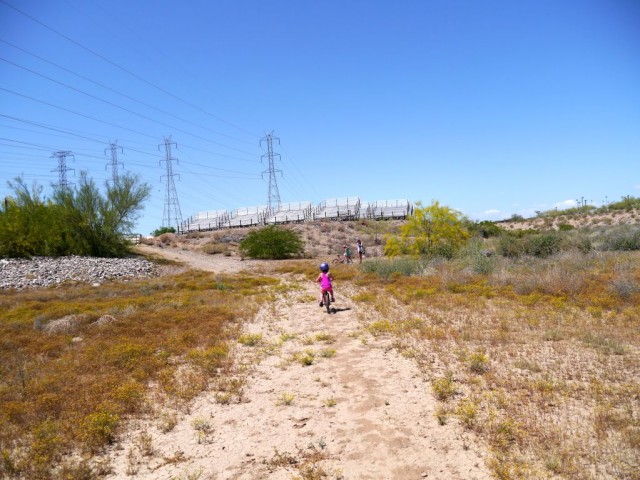 freerange egghunt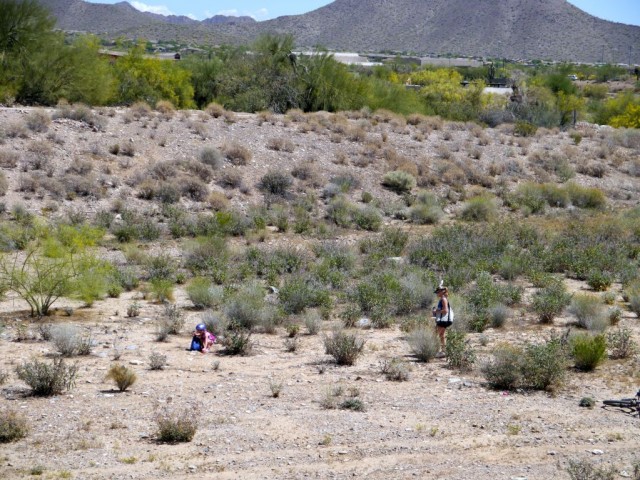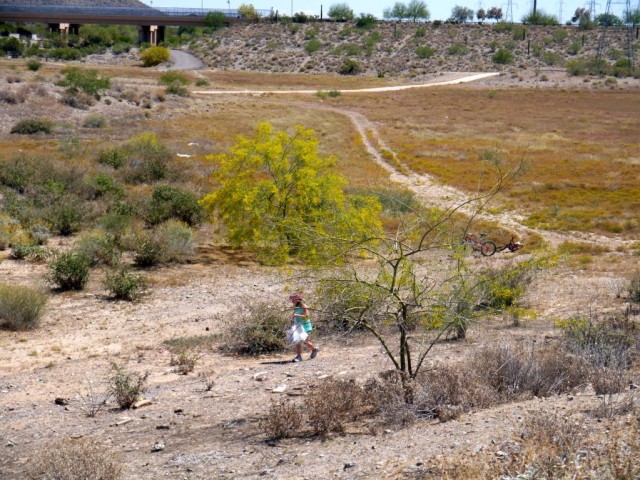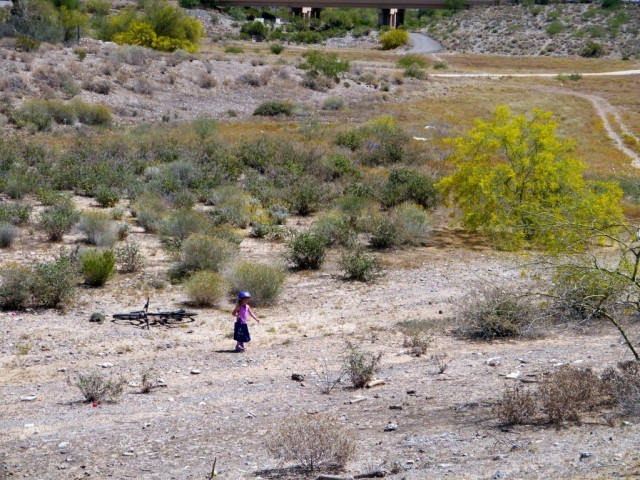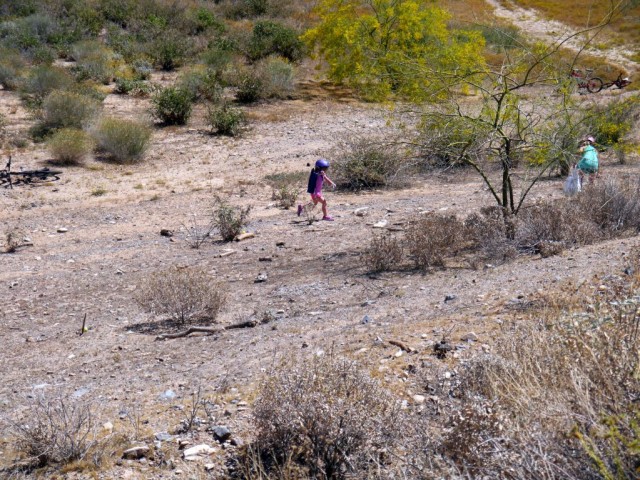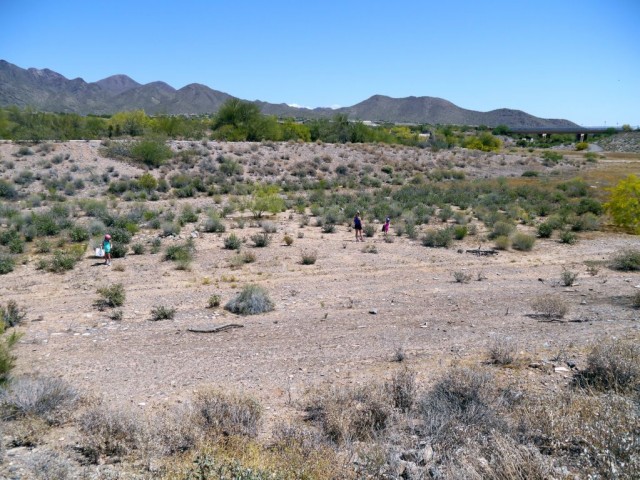 the chocolate melted, the jelly beans did not, Beckie sped home. G pushed her bike out of the wash around a fence, towards Westworld. Said she'd meet us back at the water fountain. tinyShredder is not so tiny any more.
Alana kept speed downgrade to ride over the kibble, back up the MUP, spotting her sister about when I was ready to panic.
Fun Dip is a good lunch, right? Still had energy for this and a trip to the pool