Some, sorta, a lot of Costa Rica felt like snowboarding in Tahoe. Every day cost a lift ticket, for everyone, even if they sat in the lodge. Exorbitant money for groomed equatorial entertainment, Disney-like turnkey, vans picked us up at our door and fed us comida tipica before tossing us out. The worst that happened was a monkey tried to steal our nutrigrain bars. So cliche, but still sooooo much fun we were glad to be adventure sellouts.
The Costa Ricans seem reasonably happy with the arrangement, as much as any ski bum. Outdoor jobs, not too backbreaking or cancer-inducing, with people who tip them.  Costa Rica skirted the Marxist revolutions and skipped right to a specialized service economy. Costa Rica has no army, lots of recycle bins, and everyone speaks English. It helps diffuse income inequality when you can grow your own food, and the land is not covered in toxic waste, rocks and shit. And yet, for a semi-socialist country, every zipline is on private land, every trail in a parque national. Never seen so much barbed wire.
So we dripped money on guides and had rad fun, fought off bad cruise flashbacks trapped in a van full of New Yorkers, and paid people to take pictures of us. For about $12.50/person vs trashing my camera and ruining my run. They seem like ego pics, and they kinda are, but they also tell the story with such a better lense that i forgive myself. Still, I like how my pics, even the bad ones, stand in contrast with more soul.
SLR in a bag with a frozen bladder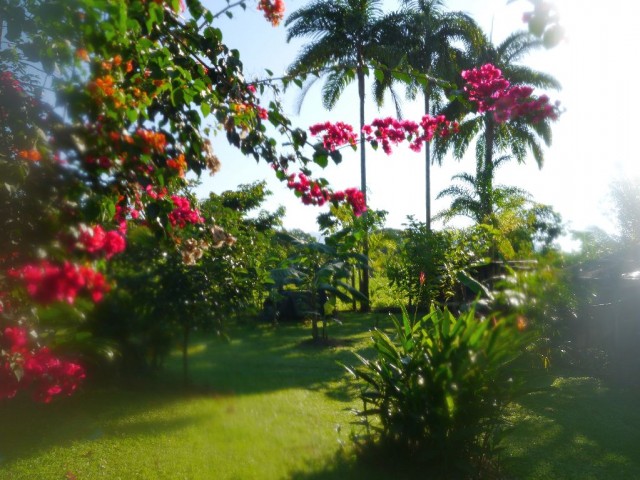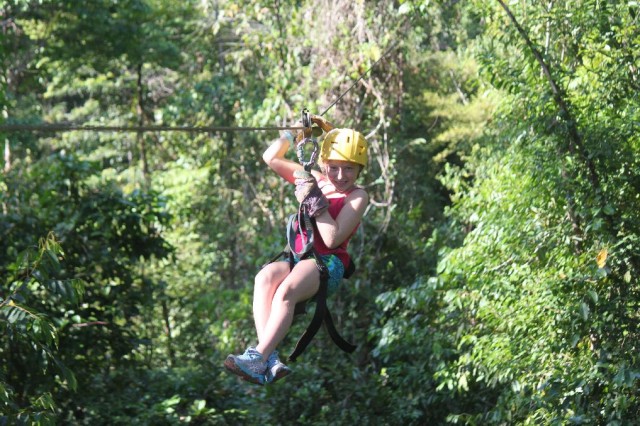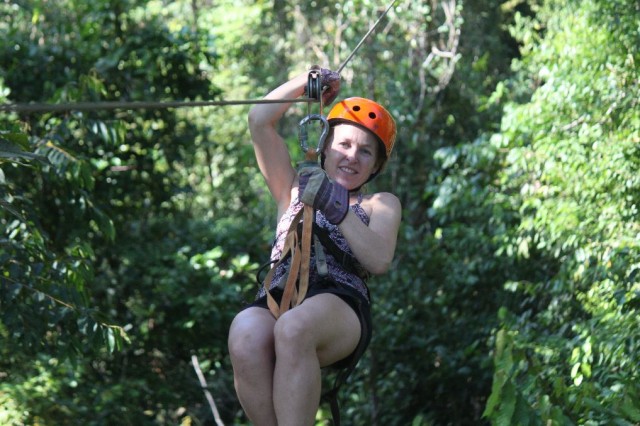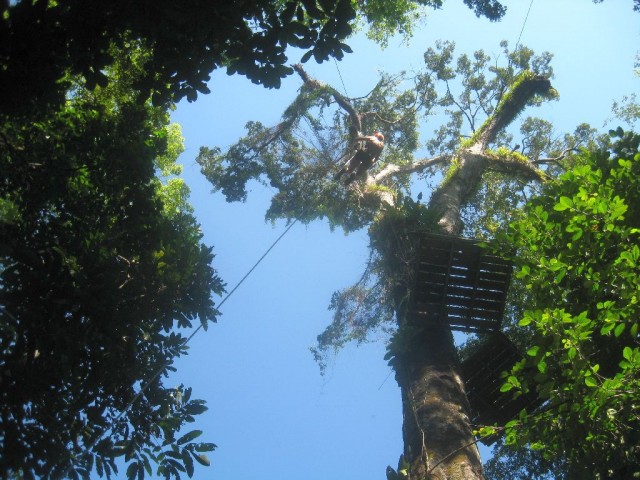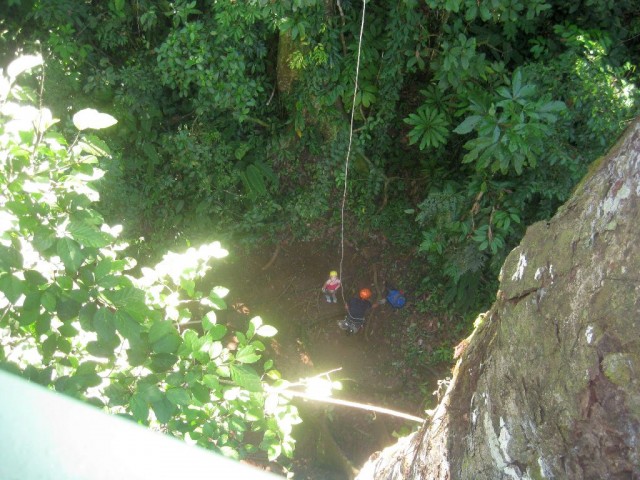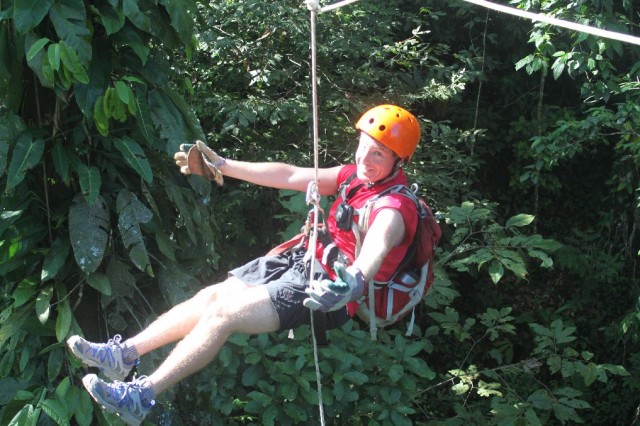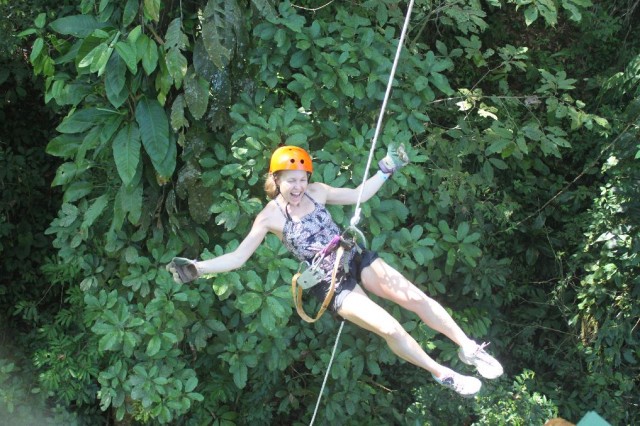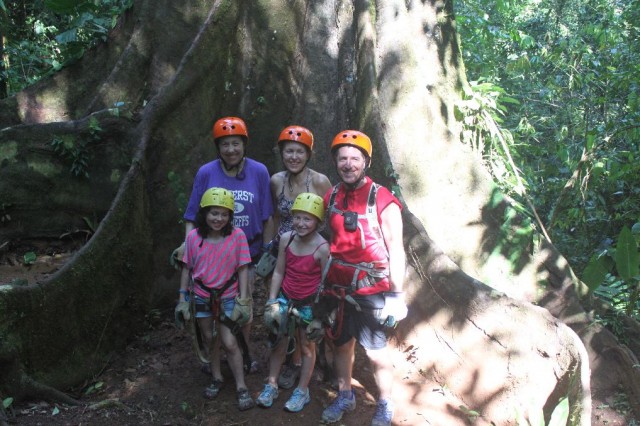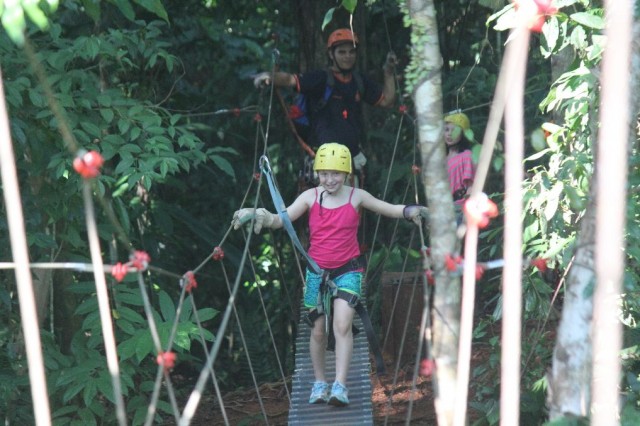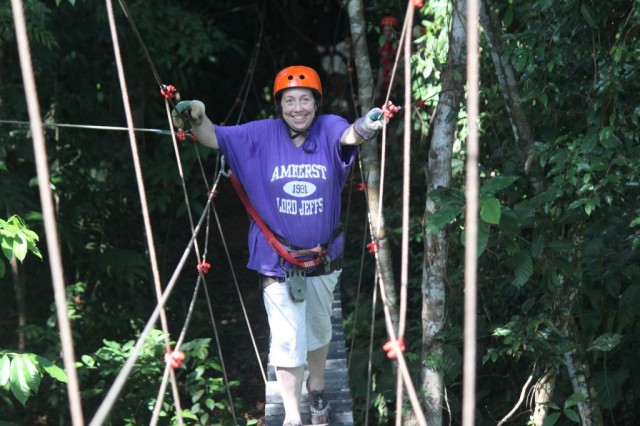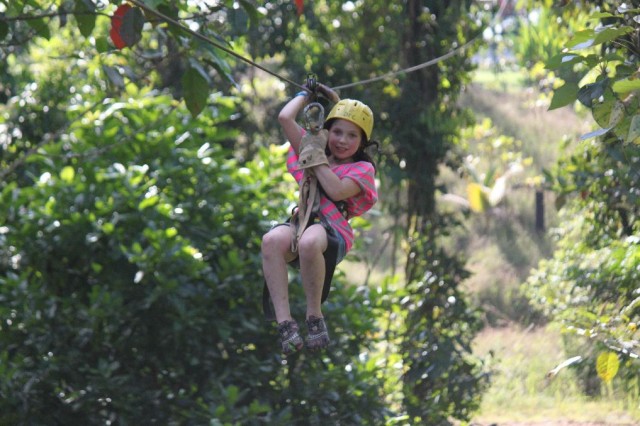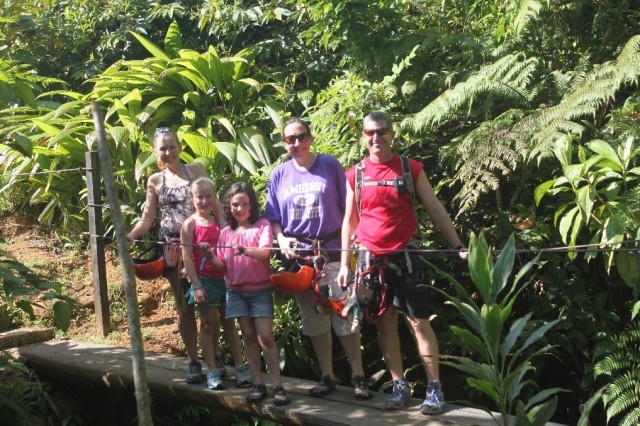 The next day, we got on this sailboat, and they poured us obscene amounts of cacique.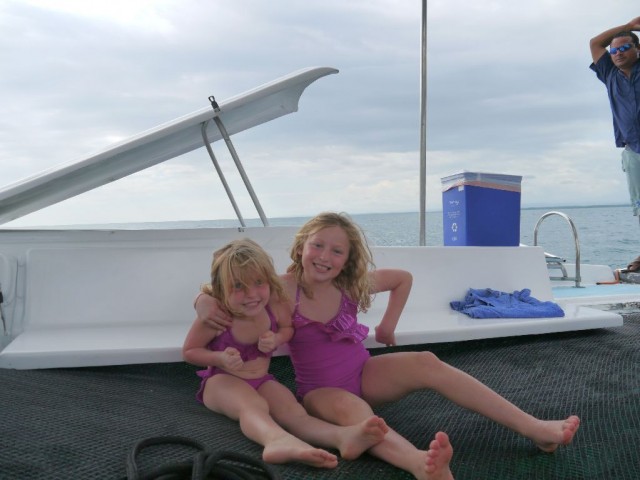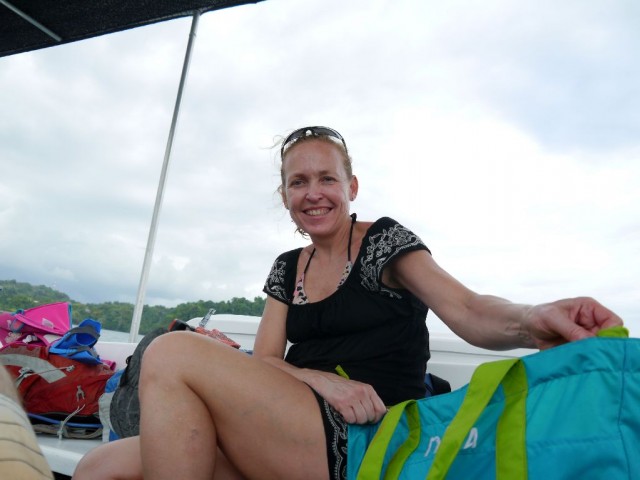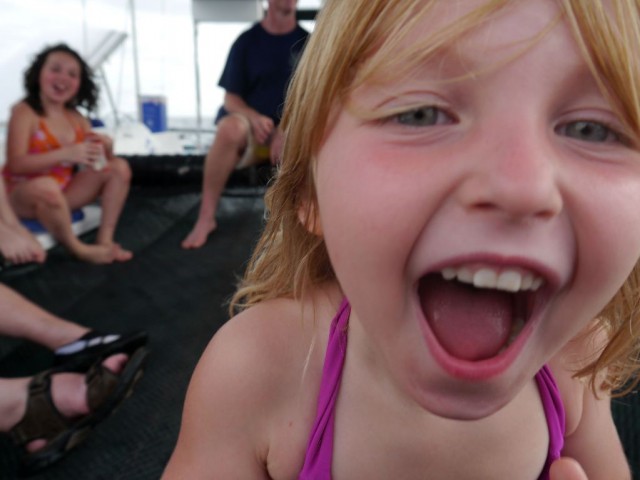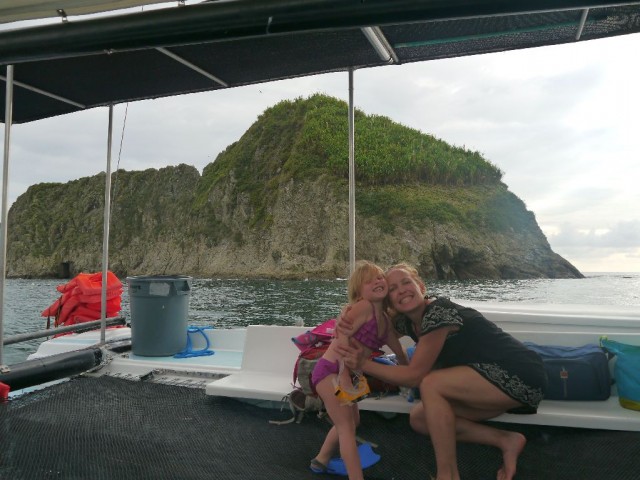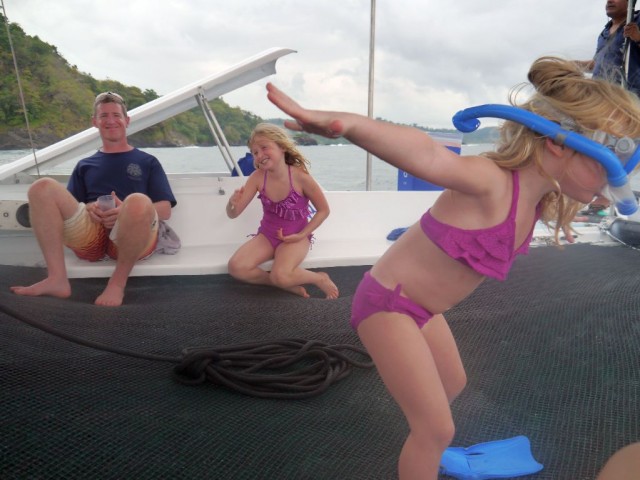 The next day was my favorite. Ziplines, ladders, hiking, drops, jungle fun.