a wheel, a rotor, a ratchet for each tinyMechanic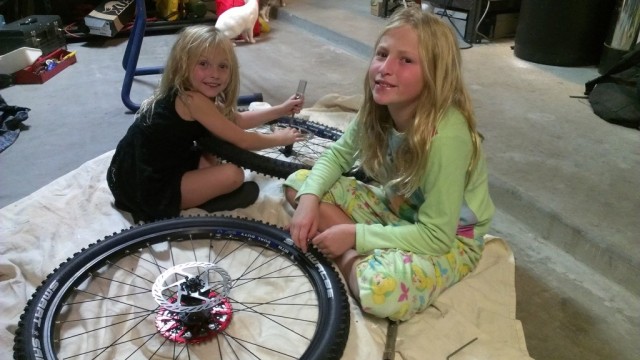 Trail 4at 7 Springs rec area. I went back for more!!!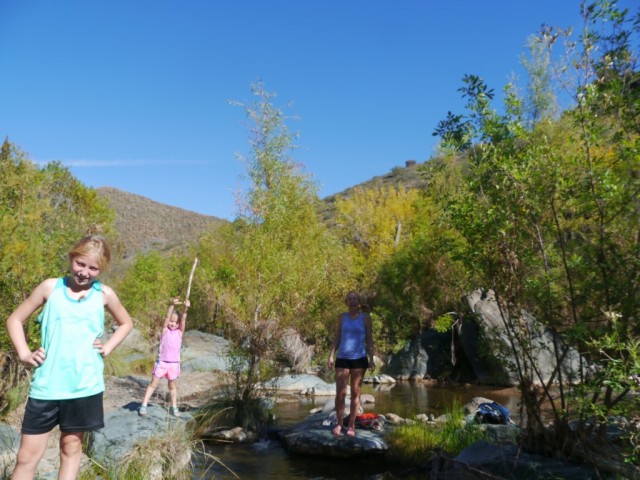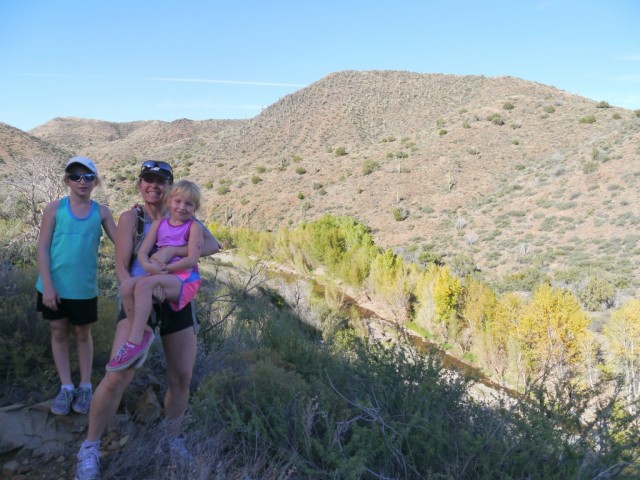 2.5miles o&b mostly flat, with lots of swimming and fall colors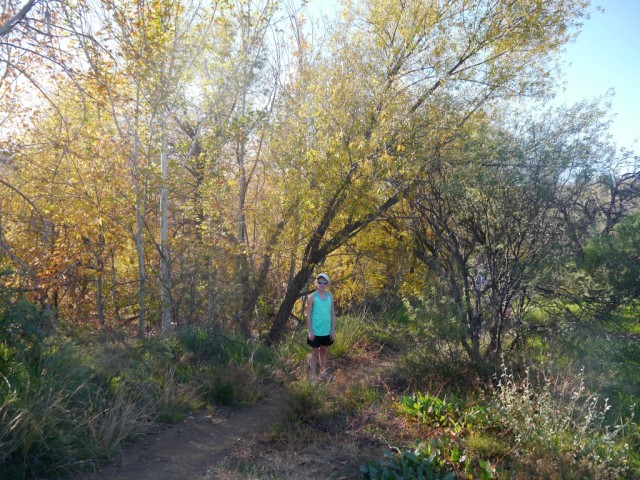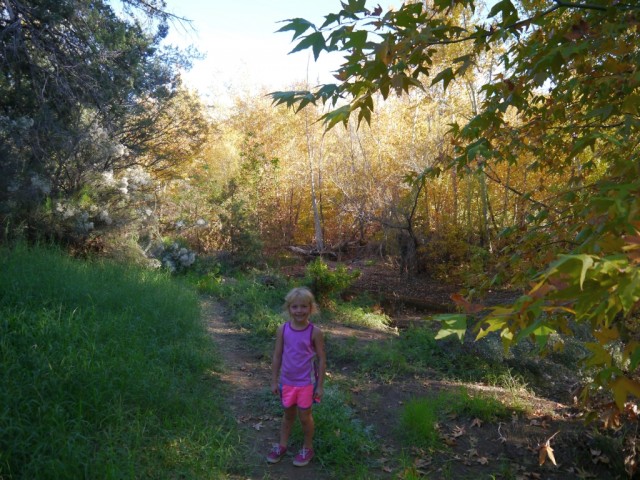 2 things I never thought I'd say:
nice game Mark Sanchez

those brake lines were easy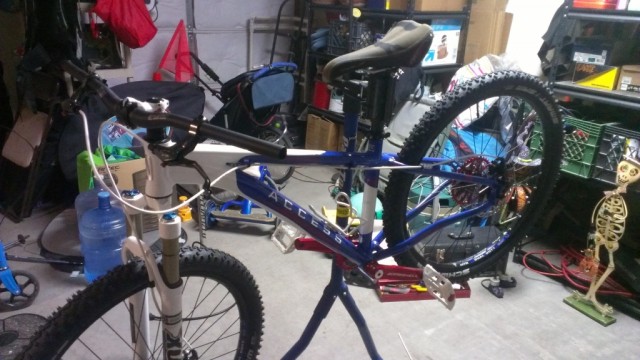 test ride. all that remains are handlebars, grips, and snip cables.