I luuuuuuuuuurve wet, 9 extra days a year!!! 3 extra days a month!!! The land and the winds reacted and so did we, to the 10% seismic shift in our climatic expectations. The 25% swings that might come with further climate change will mean refugees, from the mountains and the coasts, and food shortages.
2 hour canal ride was much gentler than all my friends freezing and drowning at 24 Old Pueblo.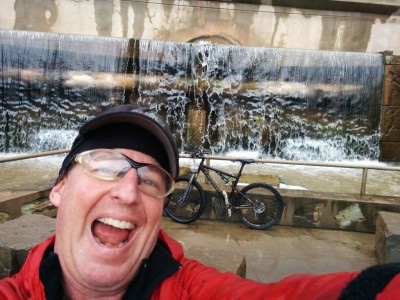 Dia at Lake Westworld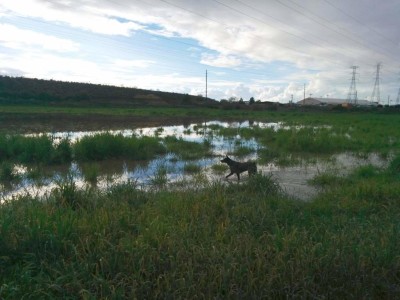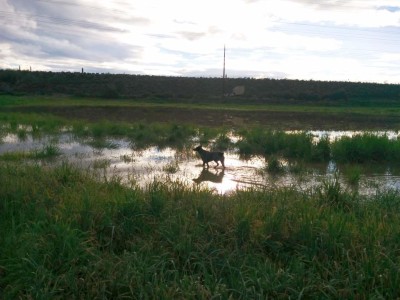 \
i aint afraid of you Lime Disease!!!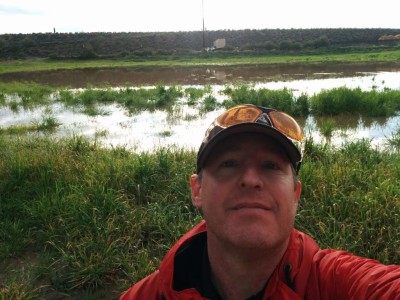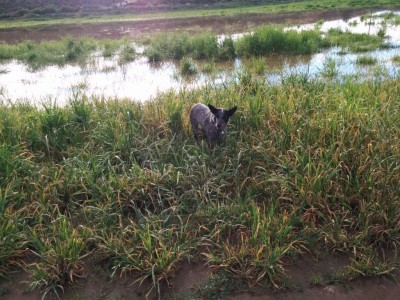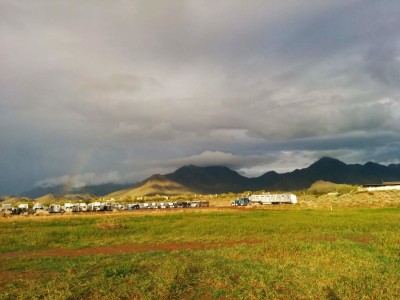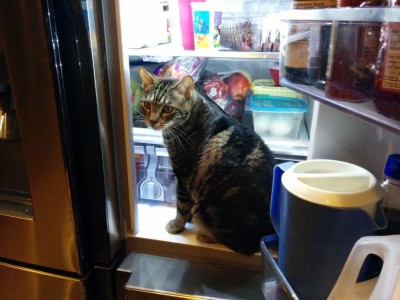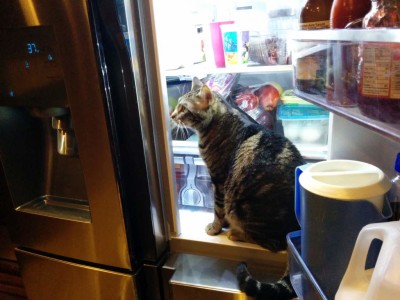 We did a ride with the kids team. They are sprouting like mushrooms.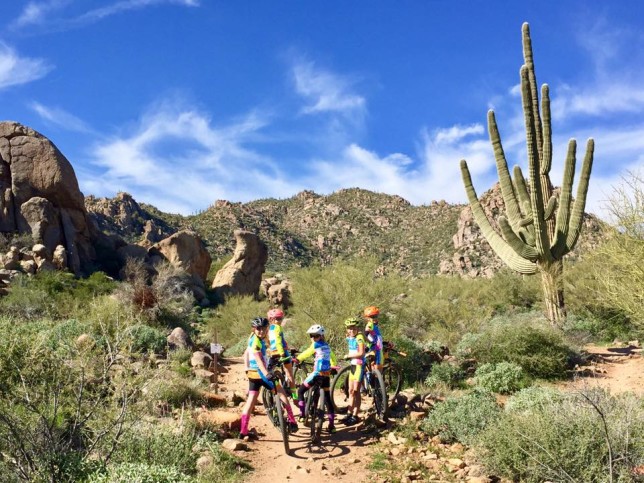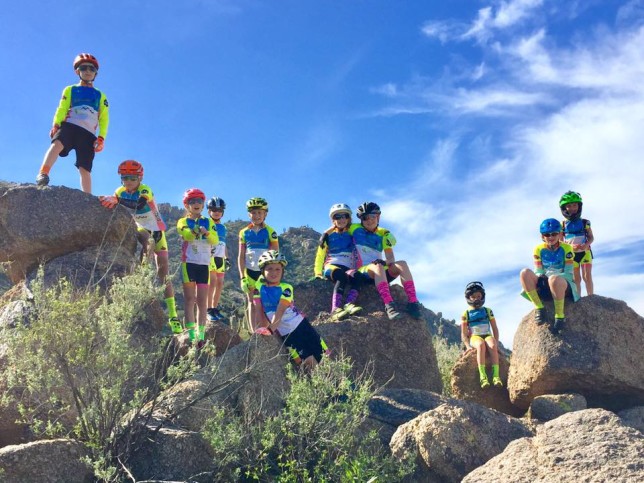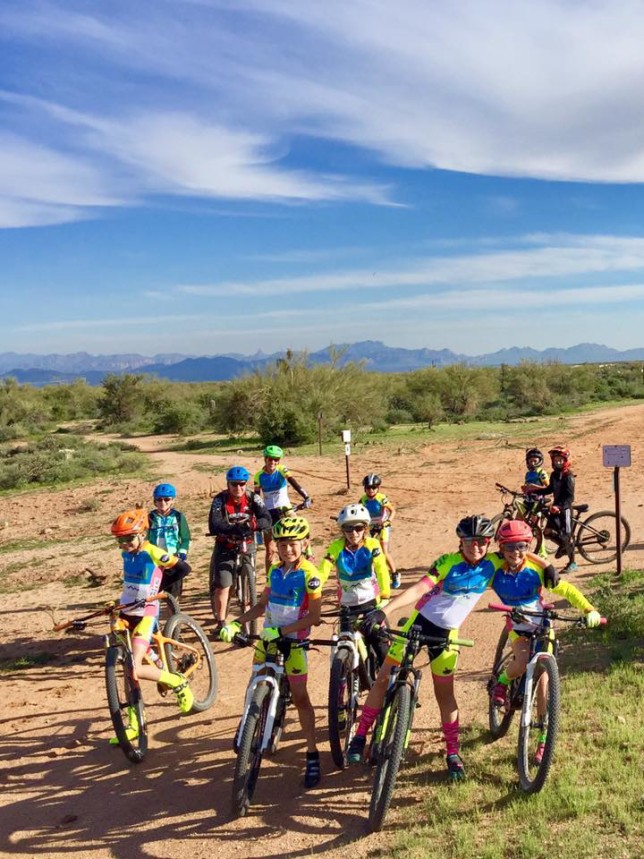 Liam Clark (age ~13) killed it climbing, and nearly ran me over on the downhill off Whiskey Bottle. How can someone who has never ridden the Waterfall be charging my ass? 🙂
The next day G had a birthday party at AAWL in S. Phoenix, and I hiked w Beckie and Alana up 24th St, their first time ever my 25th? I missed every bit of it, nothing compares to SoMo. It took me longer to hike than to ride up while Alana climbed rocks on the side.  Alana slipped going down the S-turn. I explained it was the hardest move on the trail, welcome to my former world riding SoMo every week. Wisdom that no one catches.
It rained again.
Some kids have been digging out a small track along Reata Wash. It started 3 years ago when a dirtbike charged through it. Its got good natural flow and sustainability. I showed the girls in January, and they got stoked on it.
With soccer practice was rained out, we threw dirt! Dressed in plastic clothing and layers, G me and Dia sluiced down the street to the levee. We piled up a berm through the drizzle, and a proper jump over a mound of rocks packed in mud. We returned home filthy and glorious.
Another day, another rainout, we built another jump.
I bought one of these.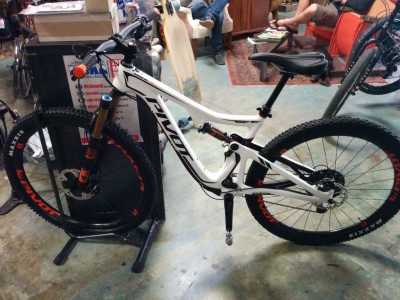 Between soccer games Beckie and I snuck in a Gateway loop ride on the new 429. Anyone who says 'climbing on [insert bike here] is like [cheating\being a goat\riding a scalded monkey]' has *never* ridden the McDowells. But it did climb better than the HeiHei. The suspension sticks better, and everything carbon was way more efficient. Look forward to moving off the blues to the blacks and see how it does.
bookmarked around that Phoenix Rush 06 girls upset #3 Legacy 3-0 and then #2 Del Sol 2-1 in the Port O Subs League Div 1 play. So proud of the trajectory this team is on – they went 6-0 in Div 2 in the Fall, and ended 4-2 in Div 1. G took one in from midfield, beating the defense to the outside before sneaking it in at the far post – best goal I've seen her score.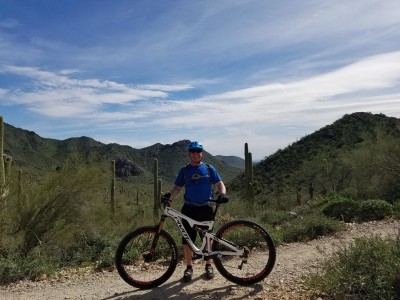 Spring Break deal, $30 lift tix and $20 for girls to get gear and lessons. Coverage and weather were awesome but hard and icy. We rode groomers frightened of the speed. I'm such a powder hound it's been 5 years since I rode a hardpack like this. Was fun to get comfortable going really fast again.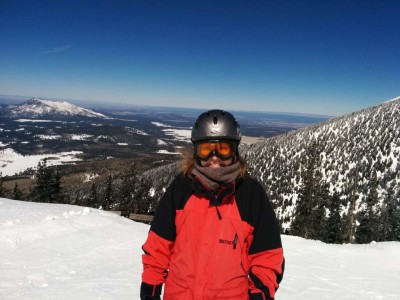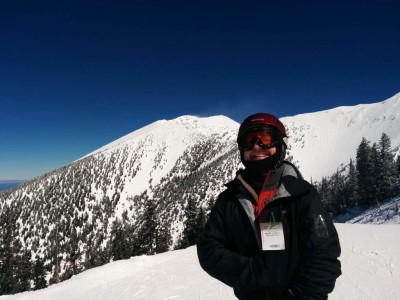 I warned them day 1 snowboarding is gawdawful, and both wanted to quit at lunch. Lessons, they said, sucked. They rallied and Beckie and I took over w individual instructions. Both were riding lifts and heel turning by days end. Who knew?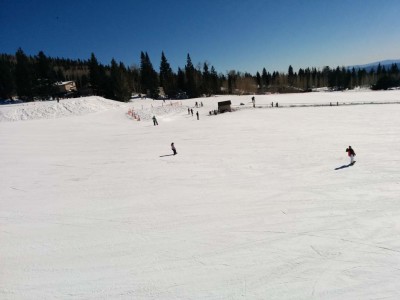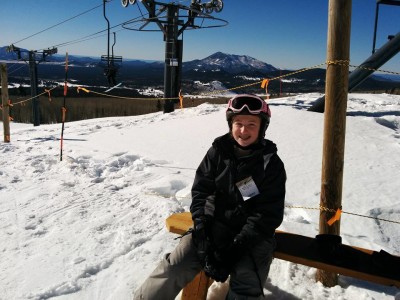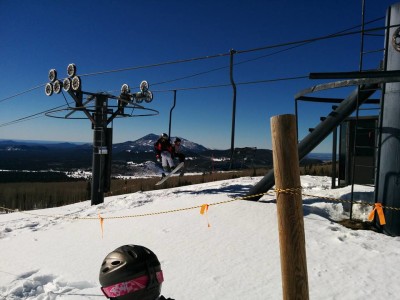 Spring Break, Day 2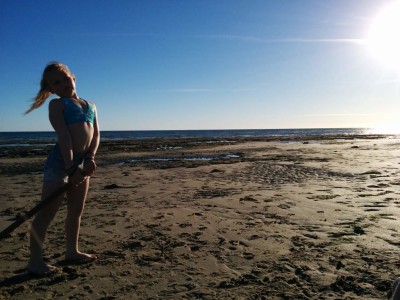 i read this, and i cant stop thinking about it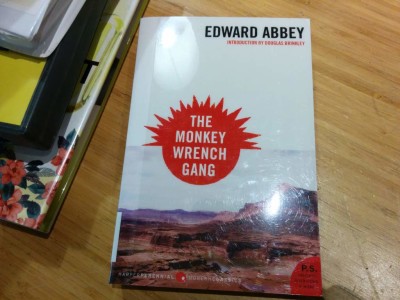 The Monsters stole my FatBike.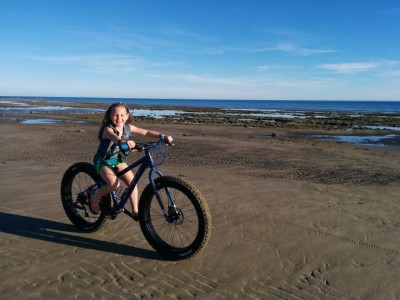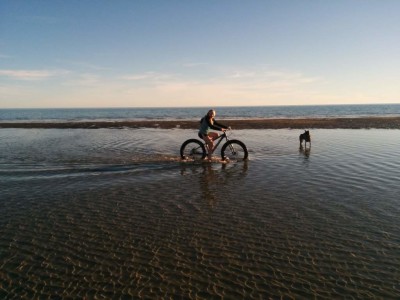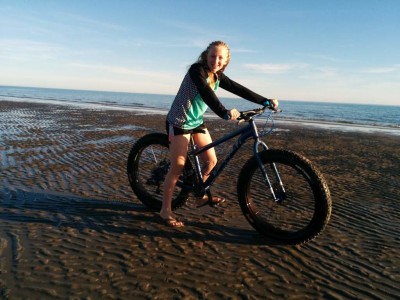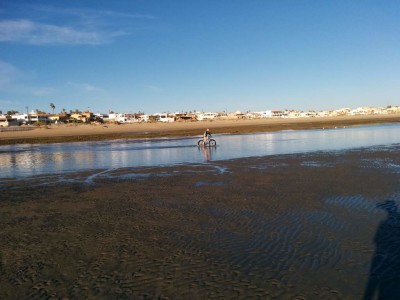 Time for a QR seat collar.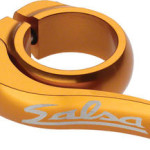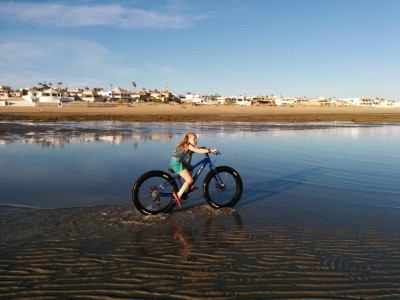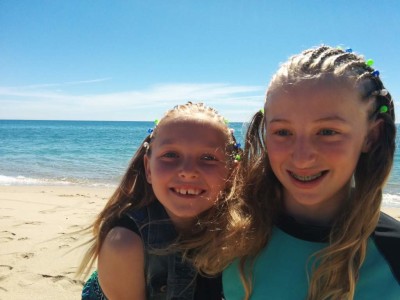 #NEVERSTOPHERDING
I had this new bike at home waiting for me! I rode it everyday, on 29 and plus wheels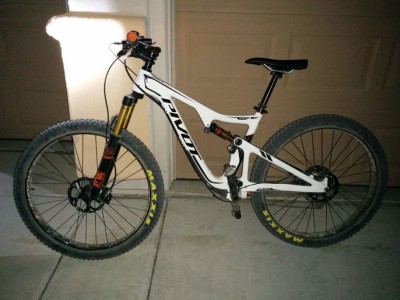 I dont name my bikes, but "The 4-2-9" was just too dang wordy.
I present: Bentley.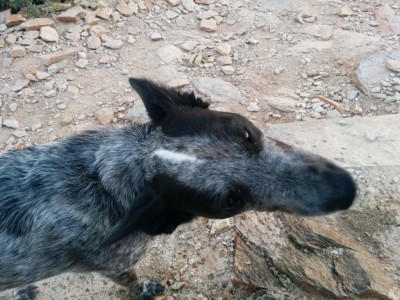 More awesome bday presents.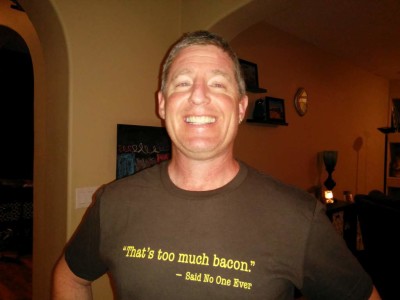 the back way to Alana's soccer game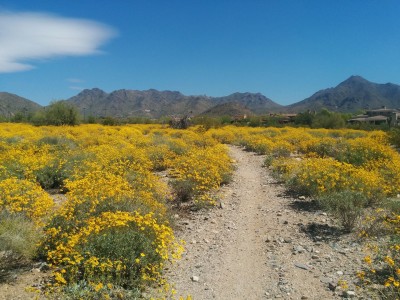 Wildflower ride at Browns Ranch with Alana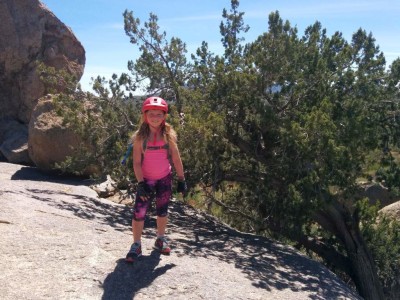 tail end of a gila monster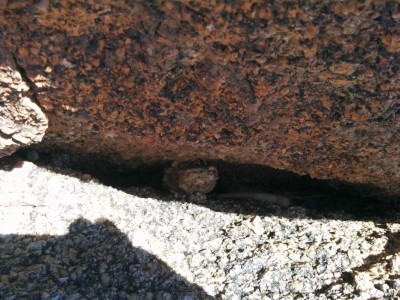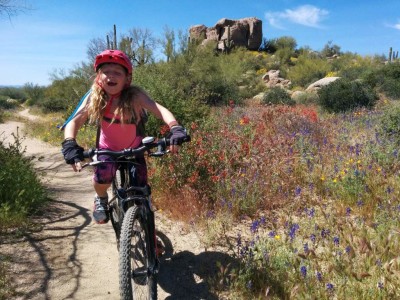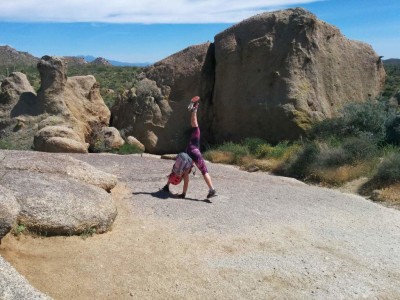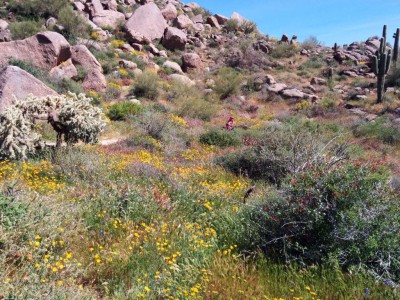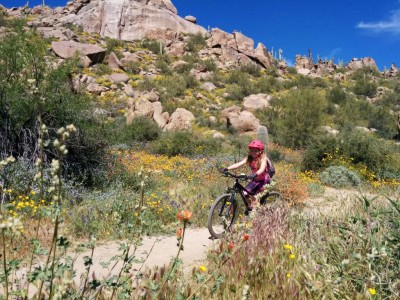 The girls ended the year on a 7-0-1 run, 3rd in the 40 team Valley league, and won a tournament. Every match G scorches 40 yards of earth and scores, her teammates all get better, their gel through March was magnificent. She doesn't recognize this run on this wave as special, but they all are. They dont ever come around enough. Crash Davis said never fuck with a winning streak.