3 years in a row Wolf Creek for Xmas with the family. And 9 December trips now for me. Each successive trip nudging me closer and closer to buying a tow rope and some shackles for the truck. I bounced the rear end lightly off a snow covered embankment to get me back into arc of the turn coming down into Pagosa Springs. Same turn I did a donut on in 2007. By choice, i swear. I prefer to think I'm getting more experienced at driving in winter conditions. Table stakes for powder days.
9in of fresh fell during our first day. 6 months post-TKR my knee didn't hold me back at all. Only being fat to blame.
They got 15 inches more that night, which was for awhile too much. The lifts didn't open til 10, and I nearly drowned. The day started sour. The kids really wanted only a half day of lessons, trying to all meet atop Raven Lift for lunch was a cluster. I thought it might just suck, but, such is impossible. The worst day snowboarding beats most other days.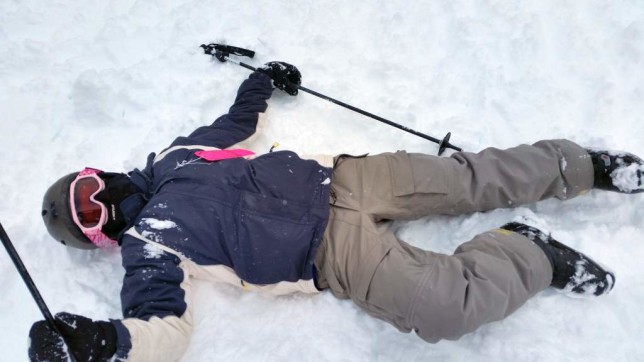 G knows no one likes a complainer or their pouting, and Alana is getting good enough we almost all have fun. Last year i said  "All I want for my birthday is them to come snowboarding with me."  Yes. So much yes.
I wanted to cry. I was growing wings, forever unsticking from icy Greens full of Texans.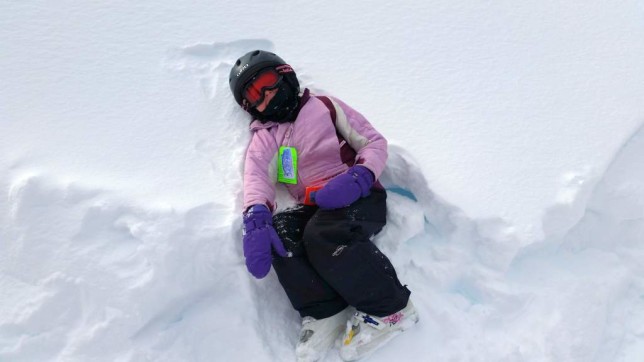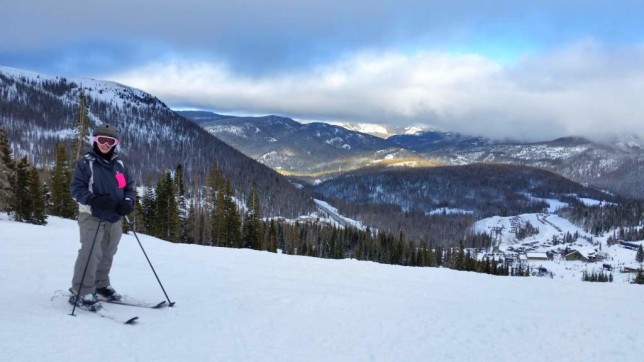 Coyote on the road out of town.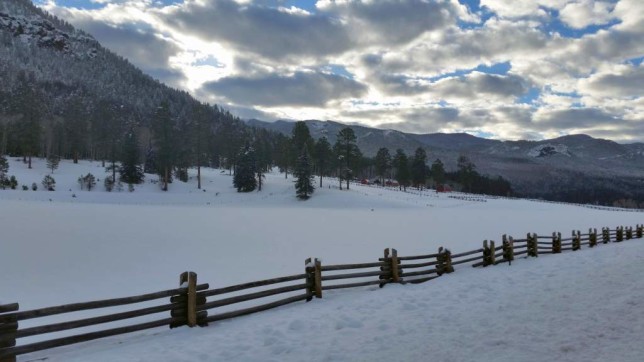 Day 3 the Dump settled into cream, 30 degrees and blue sky. G, Beckie and I rode Treasure Lift all morning. They took the blues while I dropped Alberta face. Some of it was textbook and i was glorious, some was too much heel sliding and lawndarts.  Ugly or not, i de-emasculated myself, booted me from my hole of fitness excuses. I had frequent headaches and shortness of breath pulling myself off the ground. Thusly riven, I met up with G for le shushing down the lower mountain. Run by run she was getting the pow and the pitch, looking for her lines and her exits. I'm not always seeing her, but I keep seeing her success at the bottom. Lack of a body is all good when it all goes downhill. We rode for 3 hours without a break.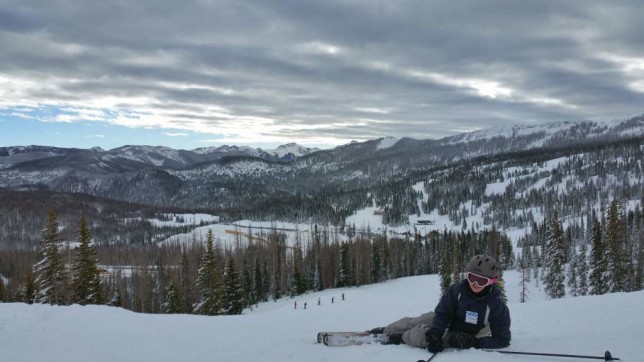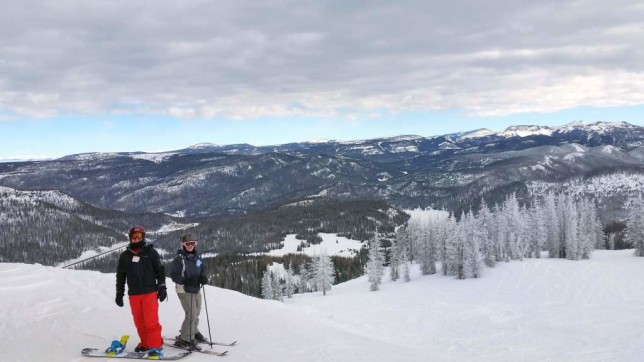 there was some of this…  which made my day hard. On my knees on my butt facing uphill, in and out of my bindings, punching through, lunging up, strapping in and clawing to start. Should I show her the line or collect her yardsale from above? Where can we both stop and start and discuss the next sequence? On a bike I can climb, stop on a dime, turn on it, and never worry about whatever is underneath. Too many times snowboarding with the kids in powder felt like huck-and-pray, bad dadding.
But it worked, over and over again. The kids knew, even if they didn't know how, to point downhill and flow, to not get too stupid, to look ahead, to grab the awesome and shake off the suck. They know how to fall, knew it didn't hurt. They charged stuff kids with 15 and 10 days have no business charging. Unless they cheated. My 10th day on a board I was riding blacks badly at Steamboat, my 15th day chasing Byron badly through steep powder forests in Tahoe. The mountain-bike crossovers of balance and vision and momentum and engagement once again blowing my mind. For all a biker doesn't know about snow, so much is so easy. Their body language shouted out their handups. Poised powerful girls riding.
As i ducked off the sides of the groomers, they followed fearless, feverish, banging it. They popped up each fall I kept mistakenly thinking 'this is a big one'. Only 1 meltdown each over 1000s of vf.  At the bottom Alana would shoosh through the lift line and brag she hit nothing but pow. Her gymnastics and tight stature a natural match for the mountain. She was the calmest purple-pink glow in the universe. She warmed me every trip up the lift. My kids crave pow through the trees; my work is done here.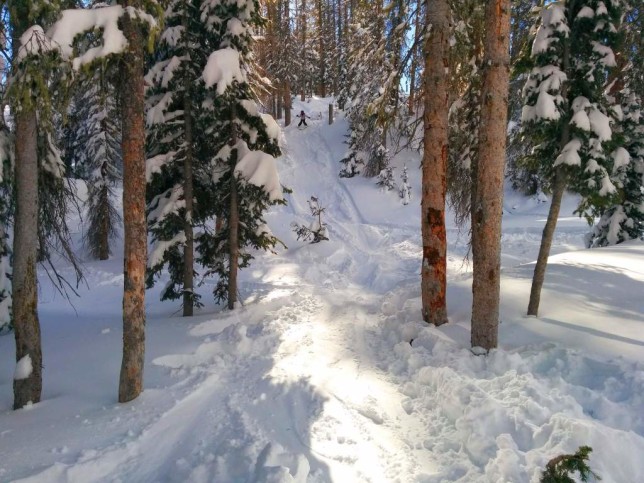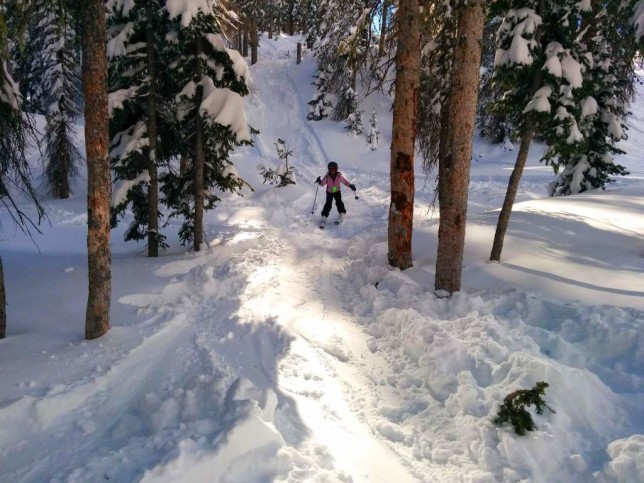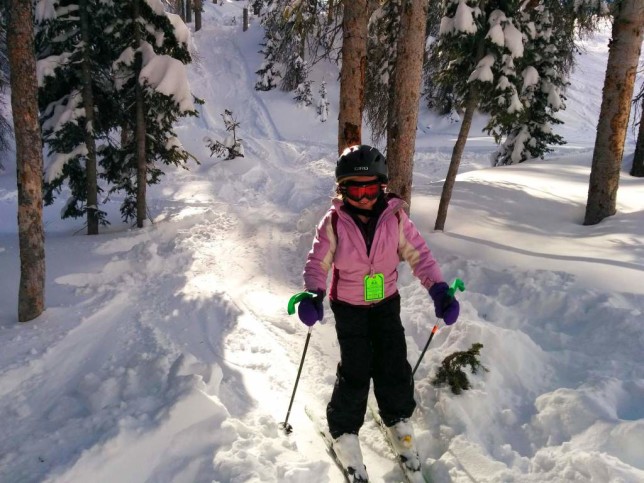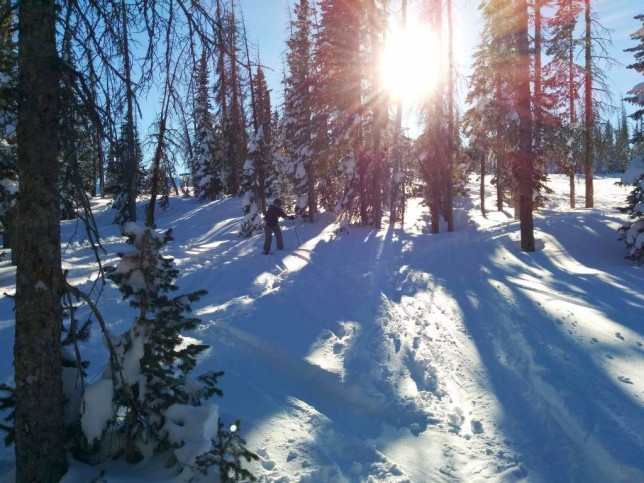 I got stuck shooting pics and had to flop my way out. But Alana never fails to give it up for the camera. I watched her completely take her eyes off the ground and turn to me and smile, and keep looking at me and smiling, making sure i got the pic, slide through a turn and find her way down the mountain while i struggled to catch up.